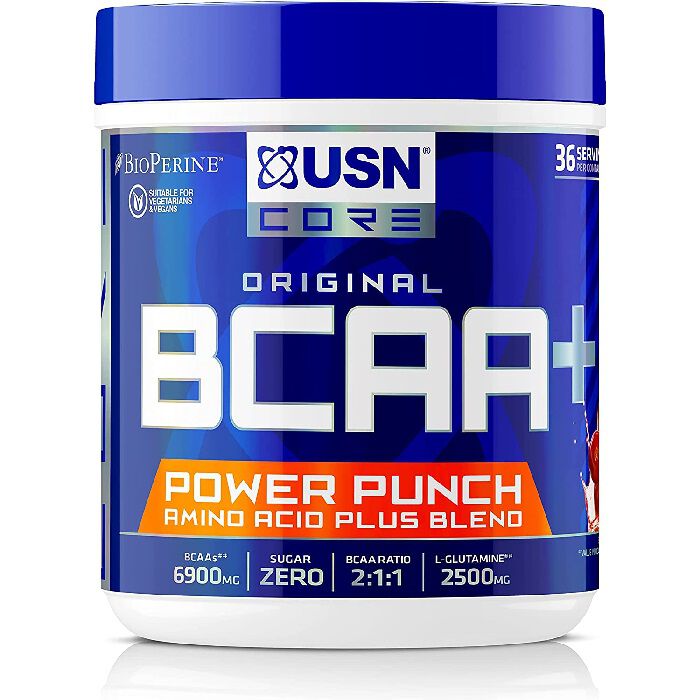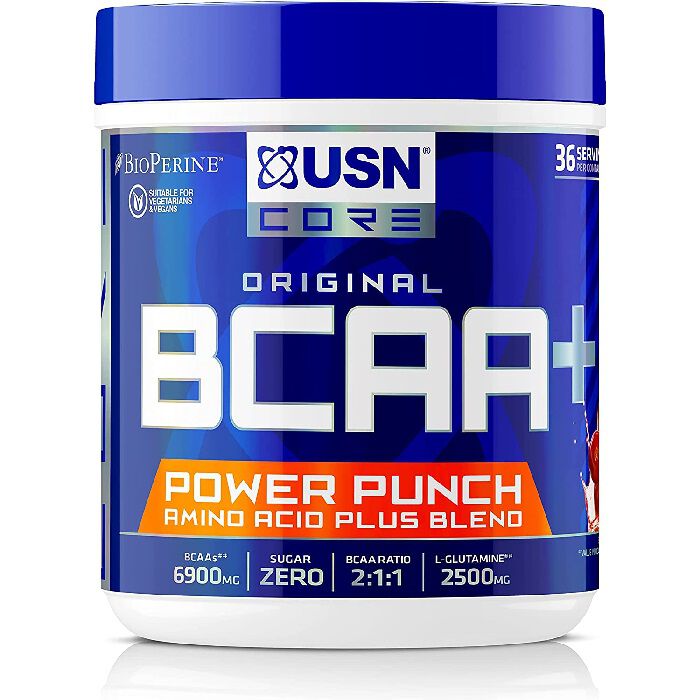 BCAA Power Punch
Product Guide
Bioperine to aid in absorption
Vitamin B6 contributes to normal energy-yielding metabolism
Available in tasty Cherry flavour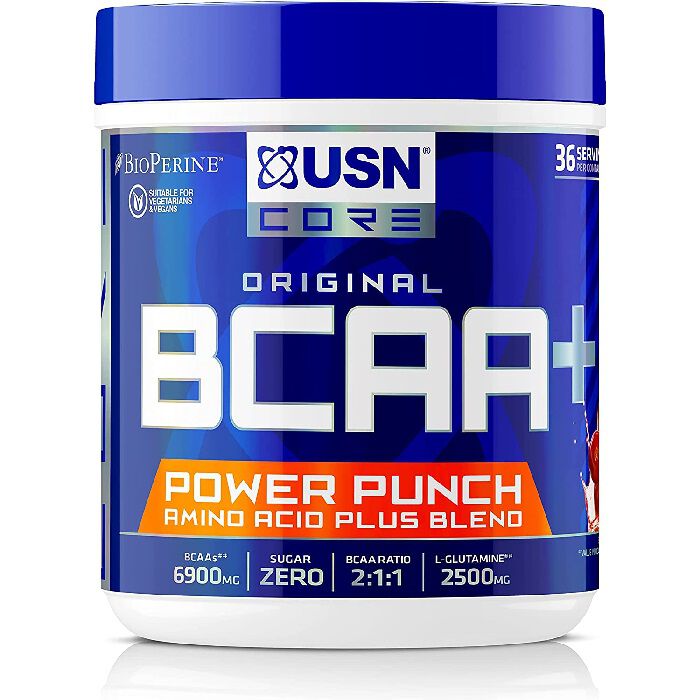 USN BCAA Power Punch+ is a deliciously refreshing, energy boosting drink! It's packed with branched chain amino acids which contribute to growth of lean muscle mass. Maximise your training sessions, performance and reach your goals with these exhilarating flavours!
USN suggest that, depending on your bodyweight, you split the following dose before and after your workout. For ease, we would tend to suggest drinking intra-workout.
The BCAA Power Punch is suitable for any fitness enthusiast looking to improve their performance with a great tasting intra-workout blend.
Ingredients
USN BCAA Power Punch
Directions
Mix 2 scoops (11g) into 500-600ml of cold water in your water bottle and shake well for 30 seconds. Perfect to use during your workout.