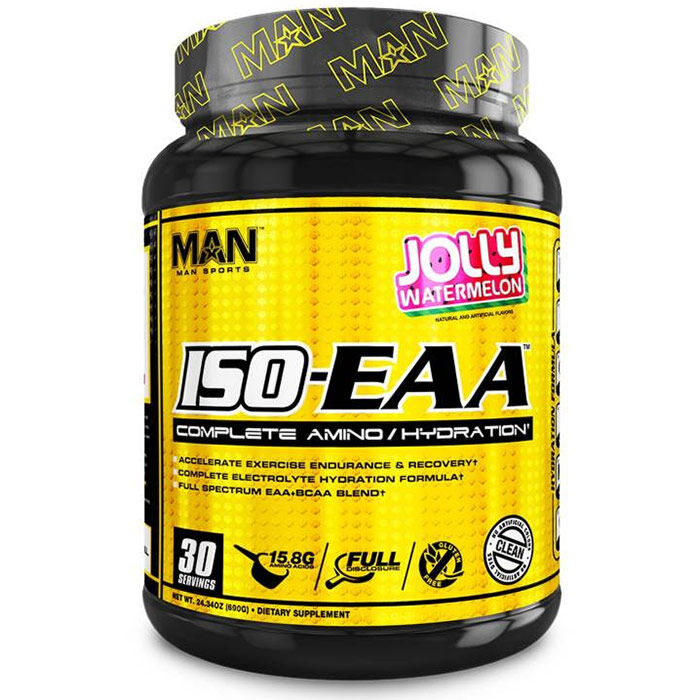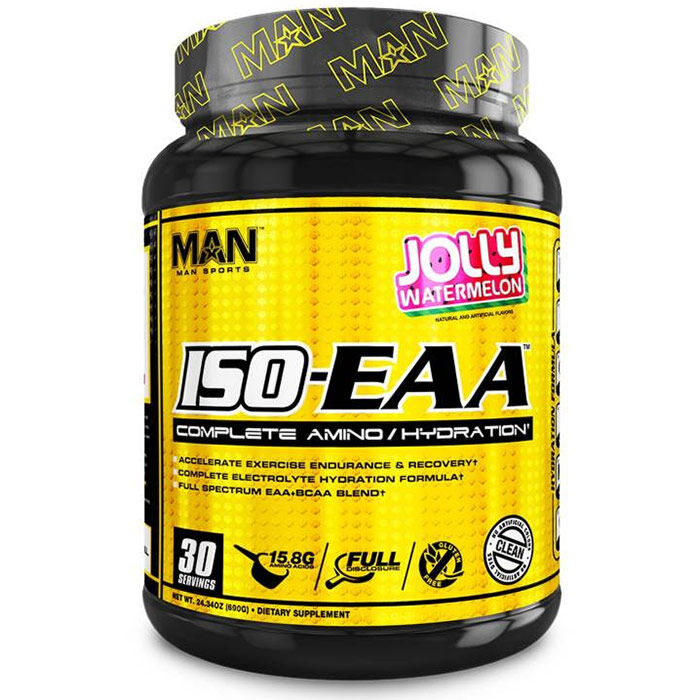 ISO-EAA BCAA & Essential Amino Acids
Type
Intra Workout Supplements
Offer
Save 50% on shipping when you spend £150 (UK is FREE over £50).
ISO-EAA
Product Guide
Over 15 grams of essential amino acids
Ful disclosure label providing the exact dose of each active ingredient
Accelerates exercise endurance and promotes optimal recovery
Complete electrolyte hydration formula for muscle performance
8 grams of branched chain amino acids per serving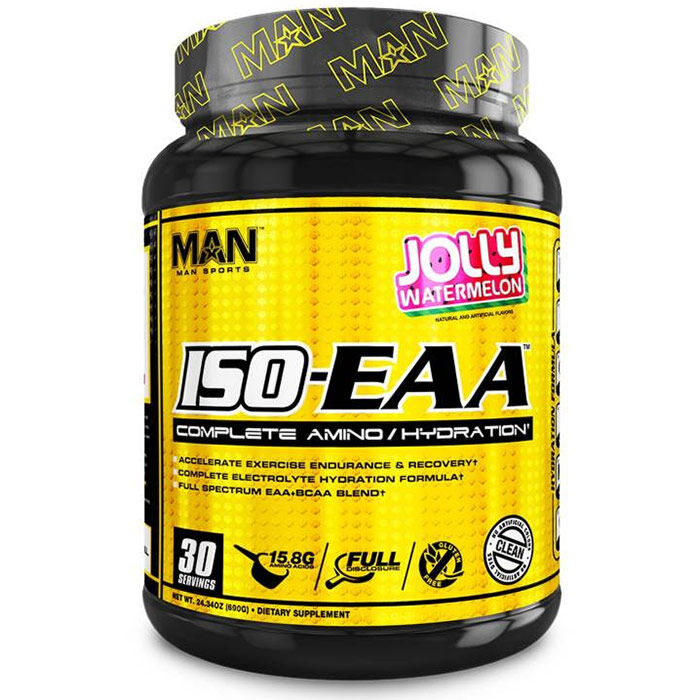 MAN Sports ISO-EAA is a comprehensive formula that contains essential amino acids, including branched chain amino acids, the building blocks of protein that promote muscle growth and recovery by stimulating protein synthesis. Added electrolytes provide optimal hydration to the muscle tissues required for optimal muscular function and reducing the risk of muscle cramps and strains.
ISO-EAA is recommended to be used throughout your workout or throughout the day on non-workout days. Containing no calories, fats or carbohydrates it makes it a great choice during both off season and cutting periods.
Essential amino acids are essential for the human body and thus is suitable for both men and women for optimal physical performance. Even if you are a beginner in the gym looking to improve overall health & well-being or a professional athlete looking to gain physical advantage ISO-EAA is definitely for you!