Real Food Rice
Product Guide
Real food sources of healthy carbohydrates
Sustained energy to help fuel muscle growth
Ideal for athletes seeking to maximise their performance levels
Faster glycogen replenishment consumed after a workout
Rich in vitamins, and minerals
Rice Bran, Oats and TapiOK® for a healthy, tasty treat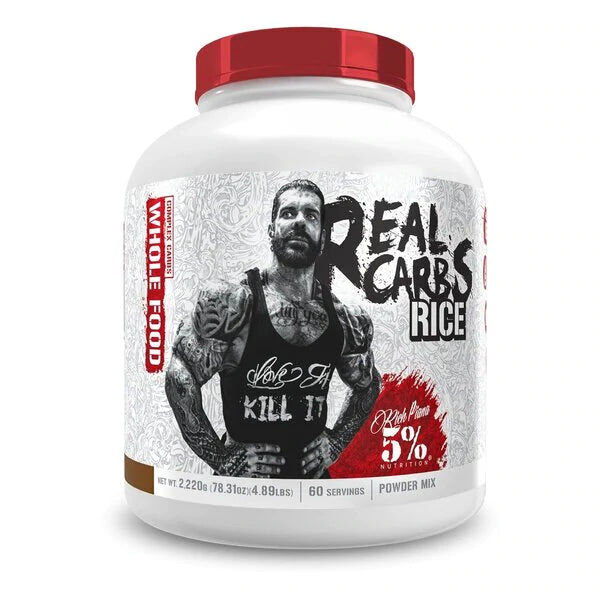 Real Food Rice provides athletes and bodybuilders with a healthy source of carbohydrates derived from real foods in Rice Bran, TapiOK® (a trademarked non-GMO, hypoallergenic form of maltodextrin), and Oats. This combination provides you with a slow, steady source of carbohydrates which helps with optimal blood sugar management which in turn promotes a healthier, fitter physique. With a taste reminiscent of cocoa based cereals, Real Food Rice will be a firm fan for those seeking to build muscle and strength.
Real Food Rice can be used throughout the day to top up your carbohydrate levels and to therefore contribute to both optimal energy levels and to facilitate gains in muscle mass and performance.
Anyone who does not have time to prepare meals with healthy carb sources or who prefer the convenience that Real Food Rice provides.