PAM Baking Cuisson Spray
Product Guide
Part of the PAM spray range
Calorie free baking spray
Promotes healthier lifestyle
99% less residue compared to leading cooking sprays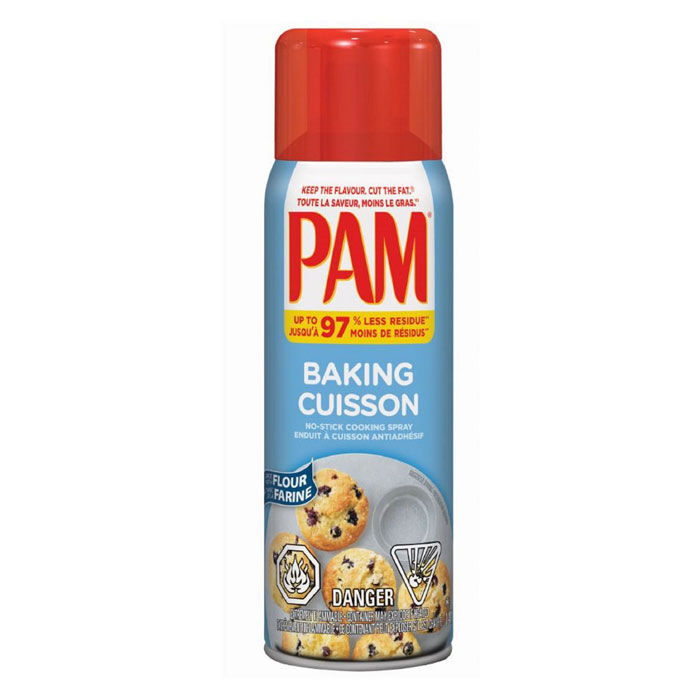 Hugely popular in America, PAM Baking Spray will help you to reduce the fat content of your baked goods and leave less residue. Baking with PAM spray gives you a great alternative to allow you to lead a healthier lifestyle.
PAM Baking Spray can be used for those occasions your baking your favourite treats.
PAM Baking Spray is for those individuals who bake regularly and want to use a healthier alternative that will leave 99% less residue.