PAM Olive Oil Spray
Product Guide
Quick, convenient way to reduce fat and calories
Ideal for grilling, barbequing, frying and baking
Great non-stick performance at high temperatures
Tastes like regular extra virgin olive oil
Ideal for making lighter, healthier salads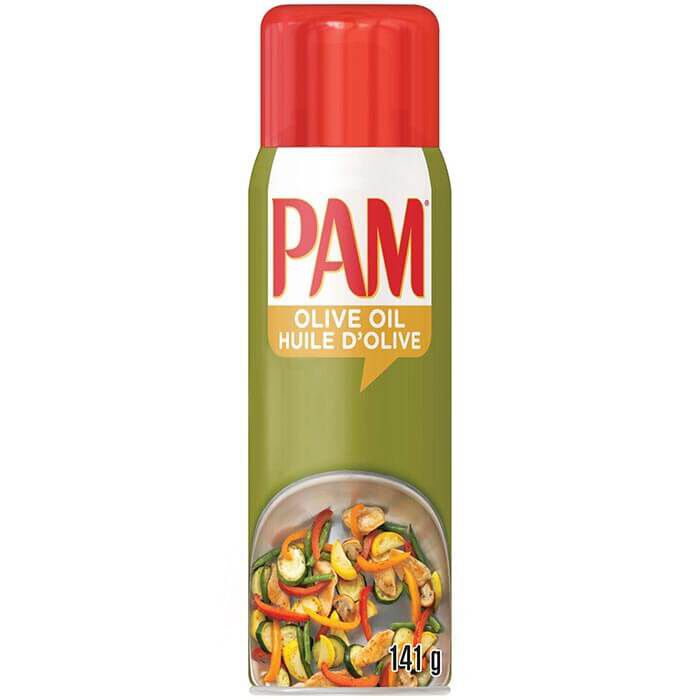 Give dishes a subtle Mediterranean flavour without the added fat and calories of regular olive oil with this convenient and guilt-free alternative. A modest coating of PAM Olive Oil Spray will also prevent sticking and burning, making cleaning easier.
PAM Olive Oil Spray is ideal for use when cooking any meal – breakfast, lunch or dinner. It's also great for baking.
If you're following a low-calorie diet but don't like to compromise on flavour, PAM Olive Oil Spray will soon become a store cupboard essential.