PAM Original Spray
Product Guide
Lets you enjoy your cooking in a healthier way
Perfect for cooking meats, eggs and other popular healthy foods
Non-stick, leaving 99% less residue for easier mess-free cooking
Replacing oils with PAM Original helps free up calories for other foods
Lasts for a very long time making it cheaper than using unhealthy fat based oils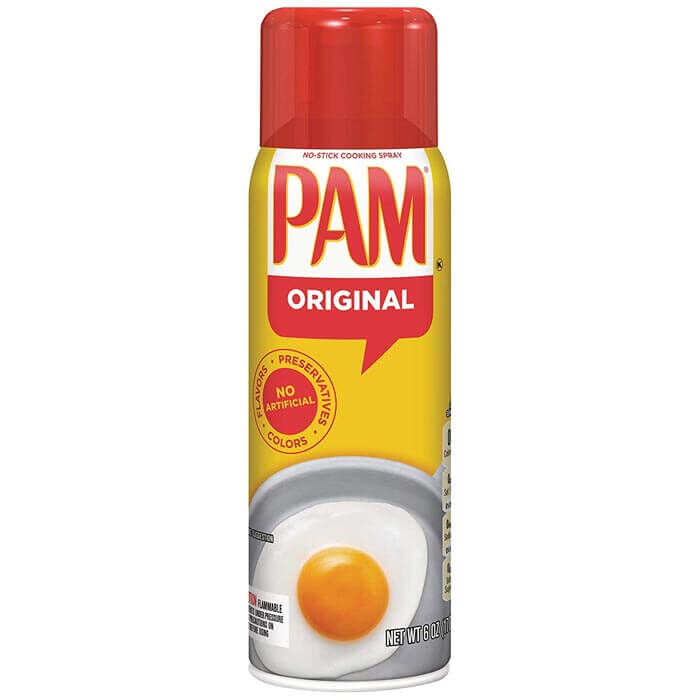 PAM Original is the number 1 healthy non-stick cooking spray in America and by using it you can take out unhealthy fats from your diet and replace it with a zero calorie spray that lets you enjoy your food without having to worry about saturated fats or worse, trans fats caused by sensitive oils being exposed to high heat.
PAM Sprays can be used daily as a part of a healthier diet.
Anyone who enjoys cooking but wants something less messy, healthier and easier to use than standard options like butter, margarine and sunflower oil.