PAM Pan Coating High Yield Canola
Product Guide
Zero-calorie cooking spray formulated for natural taste and ease of use
Effectively prevents food from sticking to surfaces when cooking
Free from hidden calories often found in regular sprays and oils
Non-darkening soy lecithin used for optimal non-stick performance without the artificial taste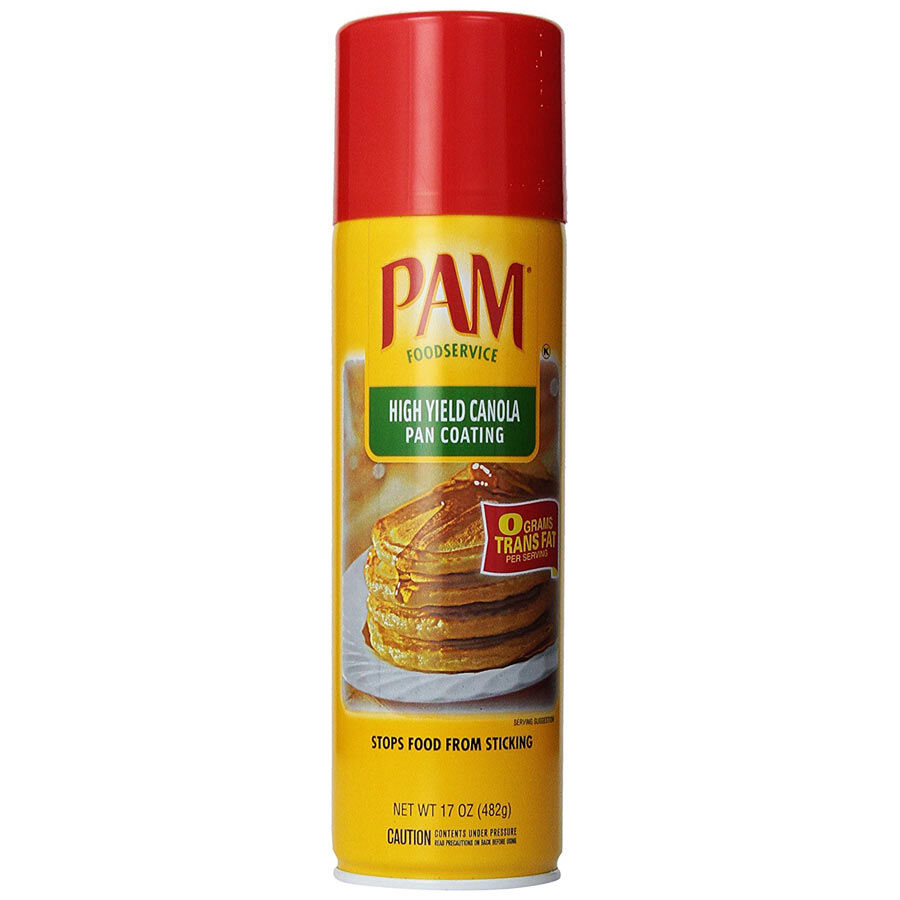 For a tasty and useful cooking spray free from the excessive calories of regular oils, PAM's High Yield Canola Pan Coating is sure to become an asset to your cooking cupboard. Each serving contains 0 calories and 0 cholesterol, while still providing an effective non-stick solution to your baking/cooking. This is thanks to the addition of non-blackening soy lectithin free from colour, flavour and odor - meaning you get purely the taste of the premium quality canola oil forming the backbone of this product. Reduce unnecessary calories from cooking aids, and take control of your calorie intake to reach your physique goals!
Whenever you are cooking, and want to avoid the nightmare of food sticking to pans/trays.
Anybody who actively prepares their own meals, yet find themselves blighted by high calorie non-stick solutions. The low calorie content also makes this coating perfect for those prepping for a competition, or just trying to lean down - as it minimizes calories spent on low volume oils, and makes room for more tasty calorie sources!