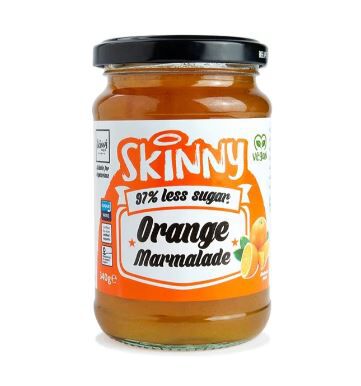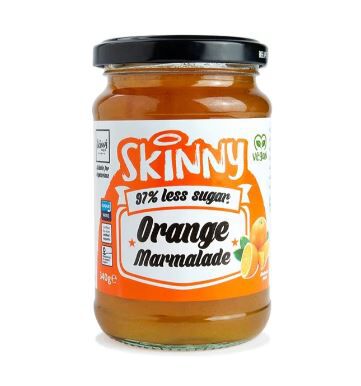 NotGuilty Low Sugar Marmalade Jam 340g Condiments
Offer
Pick 2 FREE items at checkout for every £100 spent to a max of 6 items in total
Offer
Pick 4 FREE items when you spend £200+
Offer
Pick 6 FREE items when you spend £300+
NotGuilty Low Sugar Marmalade Jam 340g
Product Guide
Only 7 calories per serving
Contains 85% less calories than conventional sugar
Completely vegan, no GMO and gluten free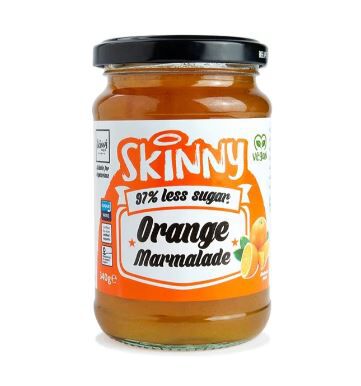 Each serving (20g) of Low Sugar Jam contains only 7kcal and 5g of carbohydrates, and of these carbohydrates only 0.8g of these are sugars. There are no added sugars in this jam, and instead a popular sweetener Erythritol has been used as a substitute which provides the same sweetness with far less calories. Enjoy your breakfast without a wave of sugary guilt over your head.
Skinny Food Co Low sugar jam can be used on breads, bagels, in your oats or on your rice cakes. Jazz up your snacking without using those calories up.
If you are trying to cut down on your sugar intake, but still get those sweet tooth cravings then using a low sugar alternative is an ideal substitution. If you are a lover of Marmalade, then this Low Sugar non guilty Jam is the ideal food for you.
Ingredients
The Skinny Food Co NotGuilty Low Sugar Marmalade Jam 340g
Directions
Simply use as you would any other jam or spread substitute. Each serving is 20g.