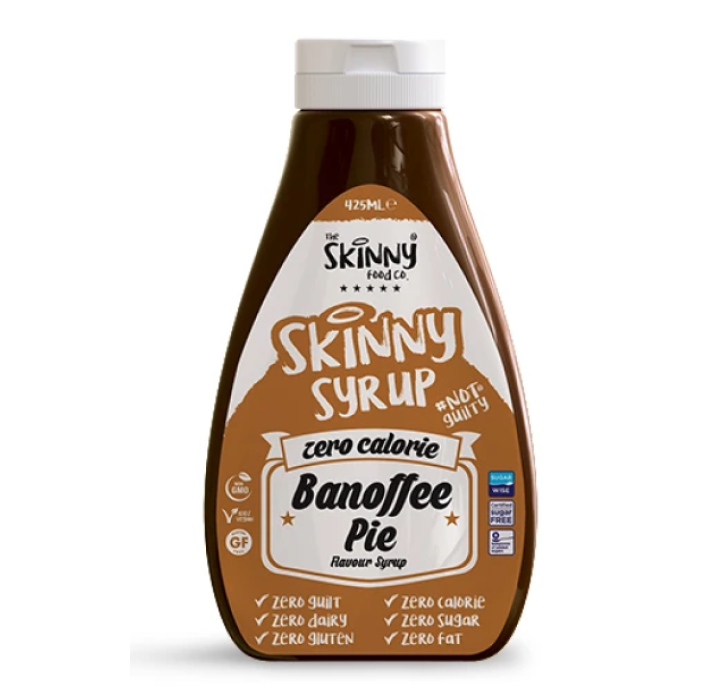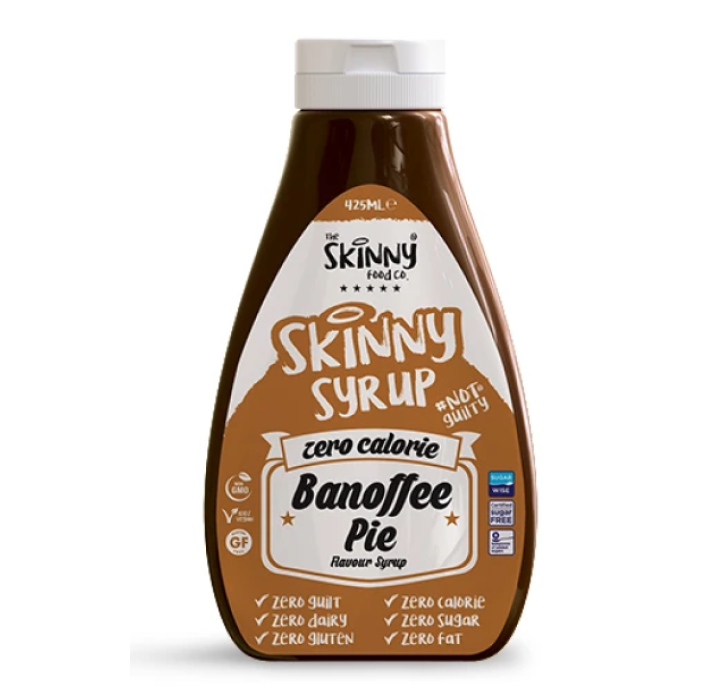 Zero Calorie Banoffee Pie Syrup 425 ml Condiments
Type
Low Carb Food & Drinks
Offer
Save 50% on shipping when you spend £150 (UK is FREE over £50).
Zero Calorie Banoffee Pie Syrup 425 ml
Product Guide
Delicious banoffee pie flavoured syrup
Unique to the Skinny Food Co
Spice and sweeten up your bland food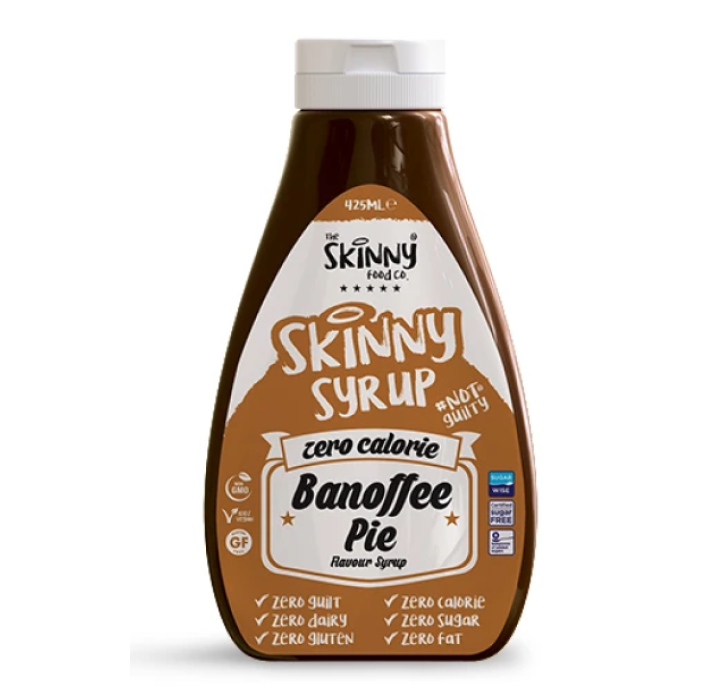 If you're on a diet and are sick of the inadequate or unappetising dessert options you're limited to, this is a game changer. An ideal way to sweeten a bland bowl of porridge oats or enjoy dessert without piling on further calories. With zero calories, Skinny Food Co Banoffee Pie Syrup is the perfect topping for any snack or desert. It doesn't compromise on taste either with a rich flavour that tastes just like the real thing
Use these syrups when you have those pesky cravings for something sweet and sugary. They are ideal to top protein pancakes, add to oats or making french toast. A delectable treat that you can consume without adding unwanted calories
These zero syrups are ideal for anyone who may be following a strict diet but still wants to have some sweetness on their food. As they don't have any calories in them, you can enjoy these totally guilt free!