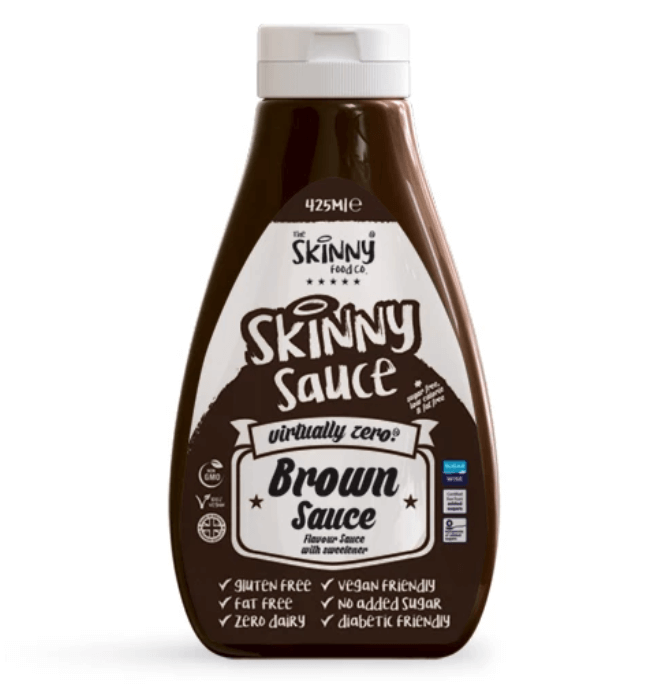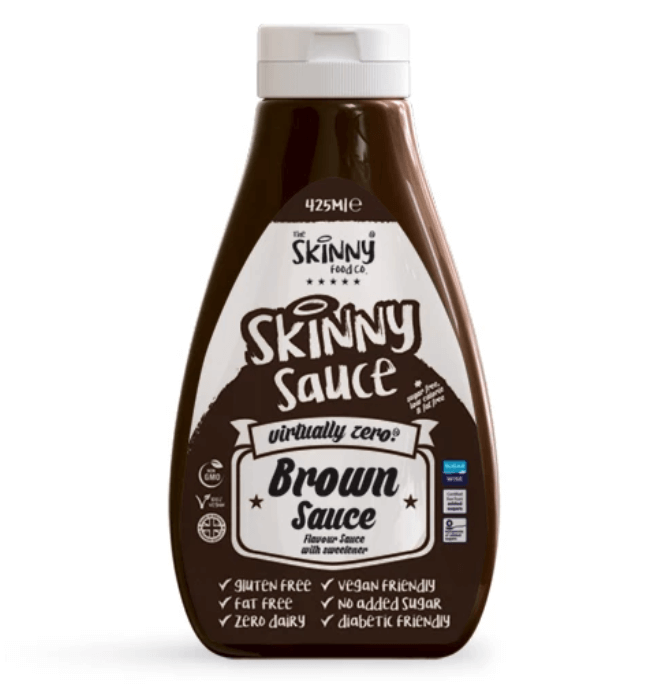 Zero Calorie Brown Sauce 425 ml Condiments
Type
Low Carb Food & Drinks
Offer
Save 50% on shipping when you spend £150 (UK is FREE over £50).
Zero Calorie Brown Sauce 425 ml
Product Guide
All the flavour of brown sauce without the calories
Ideal for a dieting phase when you need flavour
Vigorous testing to ensure maximum satisfaction
Unique to the Skinny Food Co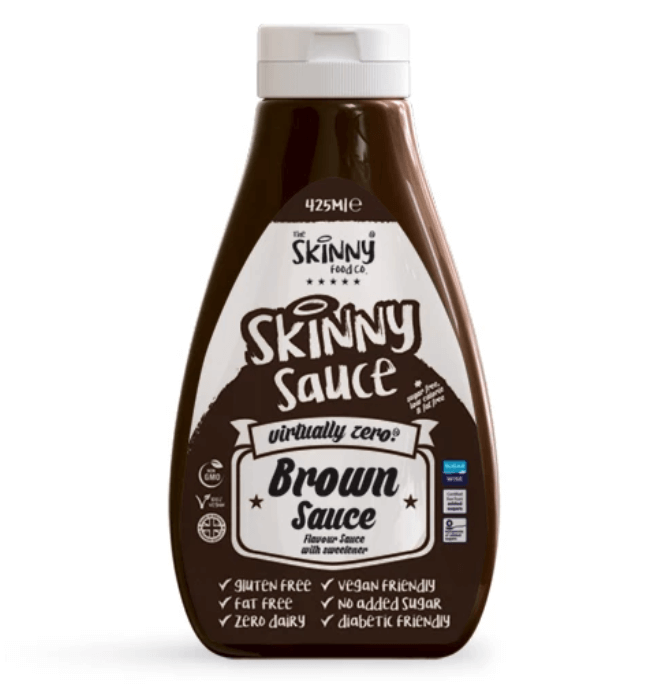 Using sauces are extremely calorific and often high in sugars which yield lots of un-wanted effects. Skinny Food Co have a range of condiments including flavour drops, sauces and syrups which are all calorie free! Skinny Food Co have used lots of testing procedures to ensure that you have the same flavour as your favourite sauce, but without the naughty ingredients. Drizzle the Brown sauce onto your favourite food as a treat to indulge in.
Skinny Food Co Zero calorie sauces are ideal to use when you are on a diet and you can't afford to have the extra calories but still need to flavour satisfaction. You know a plain salad is going to be pretty boring, but if you have a delicious sauce drizzled on top then it makes it much more satisfying and moreish.
These Zero Calorie sauces are ideal for anyone following a strict diet or who want to reduce certain ingredients in their diet. They would be ideal for people following Weight Watchers or Slimming World diets.