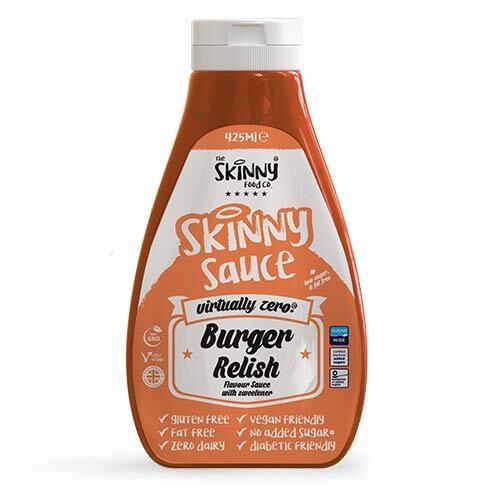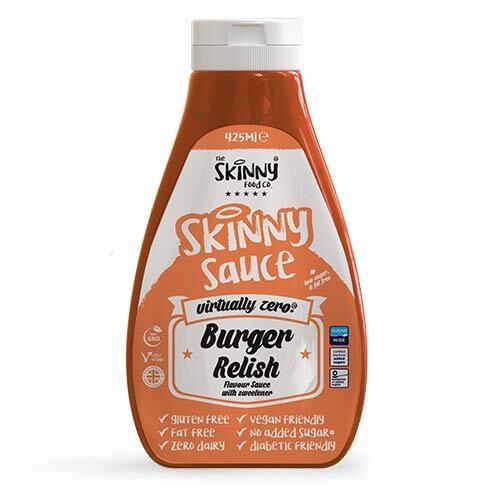 Zero Calorie Burger Relish Sauce 425 ml Condiments
Offer
Pick 2 FREE items at checkout for every £100 spent to a max of 6 items in total
Offer
Pick 4 FREE items when you spend £200+
Offer
Pick 6 FREE items when you spend £300+
Zero Calorie Burger Relish Sauce 425 ml
Product Guide
Just like fast food burger relish
Compliments most meals well
Perfect consistency just like the regular sauce
Fat, gluten and sugar free
Can be eaten by diabetics and vegans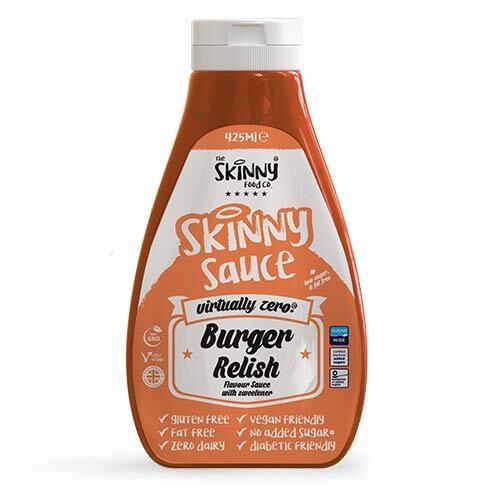 Kick cravings for high calorie sauces and syrups with The Skinny Food Co products. Add variety to your bland meal prep so sticking to a diet is easier and more enjoyable.
An easy way to reduce calorie intake on a cut is to switch out regular sauces for these The Skinny Food Co alternatives.
Can be used by anyone including those with special dietary needs including gluten-free, vegan and diabetic.
Ingredients
The Skinny Food Co Zero Calorie Burger Relish Sauce 425 ml