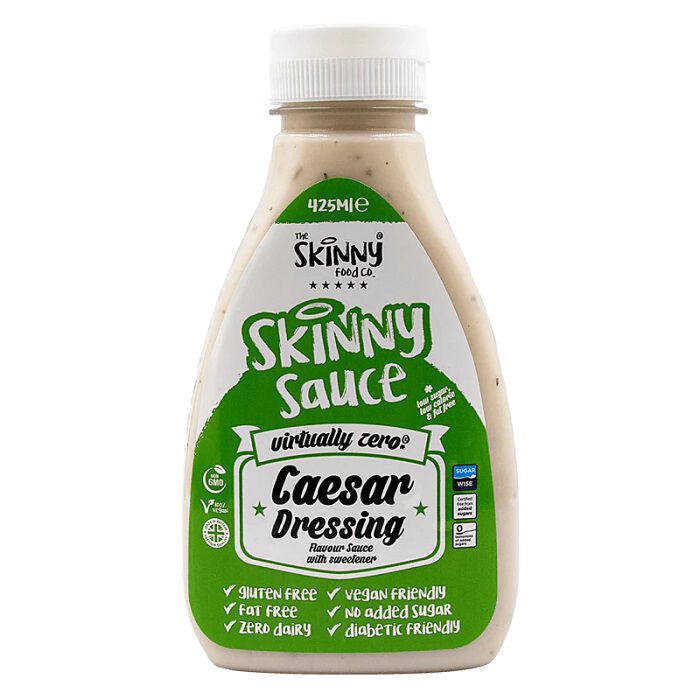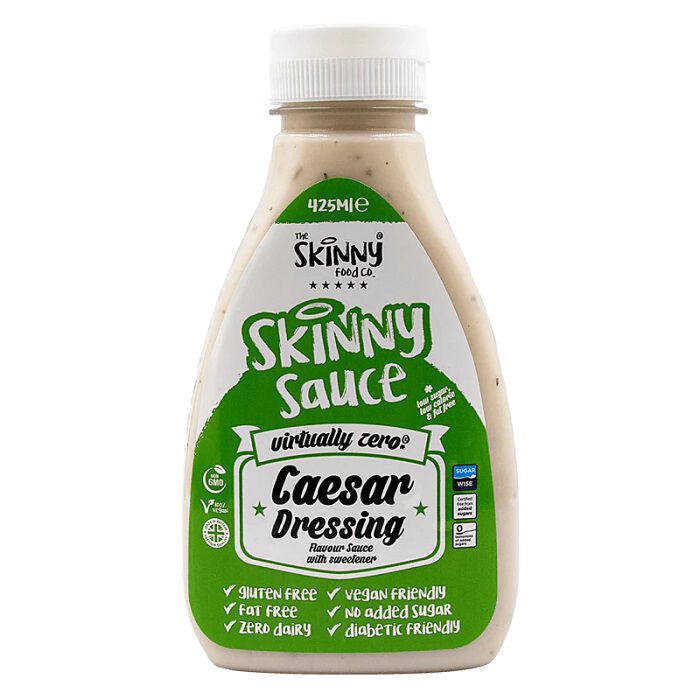 Zero Calorie Caesar Dressing 425 ml Condiments
Type
Low Carb Food & Drinks
Offer
Save 50% on shipping when you spend £150 (UK is FREE over £50).
Zero Calorie Caesar Dressing 425 ml
Product Guide
Gluten Free & Coeliac Friendly
Vegan & Vegetarian Friendly
Fat Free & Slimming Friendly
Dairy Free & Lactose Friendly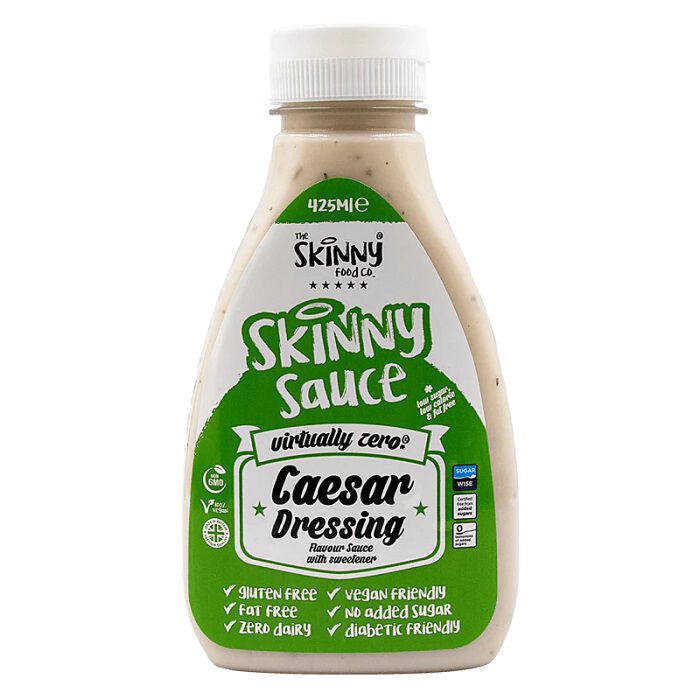 Zero Calorie Caesar Dressing means that you can enjoy the taste of your favourite lunch, without the unwanted calories and fat. This range is suitable for everyone, from vegans to diabetics. Say hello to the foods you love again!
Use as often as you like. Especially suitable to add some flavour to bland meal prep and add some excitement to your diet. After all, if your meal plan tastes good, you are more likely to stick to it!
Anyone looking to cut calories that they are unwittingly adding to meals through the use of condiments! Immediately drop hundreds of calories from your diet by switching to these (almost) calorie free sauces, syrups and drops.
Ingredients
The Skinny Food Co Zero Calorie Caesar Dressing 425 ml
Directions
Used depending on individual needs, consume immediately after preparation. Separation of phases is natural process. Shake well before using.