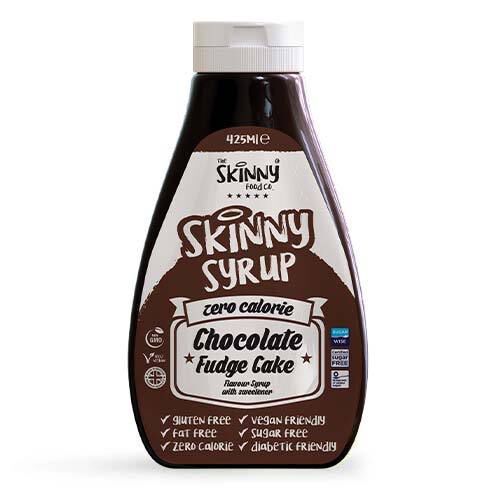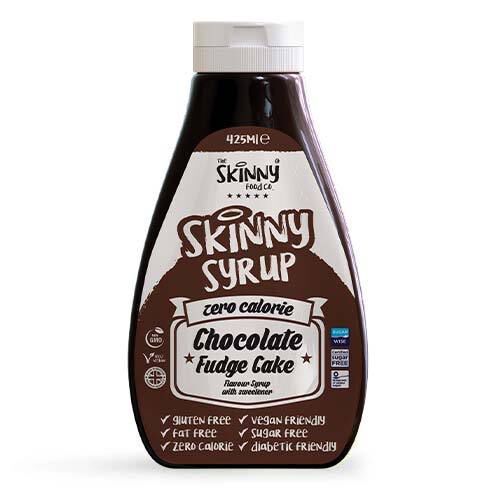 Zero Calorie Chocolate Fudge Cake Syrup 425 ml Condiments
Offer
Pick 2 FREE items at checkout for every £100 spent to a max of 6 items in total
Offer
Pick 4 FREE items when you spend £200+
Offer
Pick 6 FREE items when you spend £300+
Zero Calorie Chocolate Fudge Cake Syrup 425 ml
Product Guide
Delicious chocolate fudge cake flavoured syrup
Vegan & Vegetarian Friendly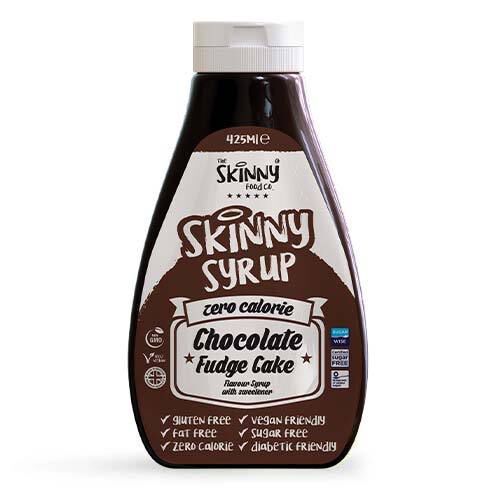 Finally you can now satisfy your sweet tooth with our delicious Zero Calorie* Chocolate Fudge Cake Syrup however you desire! Whatever you decide we think you will love this amazingly flavoured syrup as it's guilt-free, gluten free, fat free, free from dairy, vegan friendly, and can be enjoyed every day.
Perfect for squirting in your favourite hot drink without adding a single calorie, also add to your yoghurts, breakfast porridge and desserts. Ideal for when you're looking to reduce calories during fat loss and dieting phases.
Perfect for anyone wanting to satisfy their sweet tooth but without adding extra calories during dieting phases. Also ideal for anyone with allergies who are unable to use other syrups & sauces.