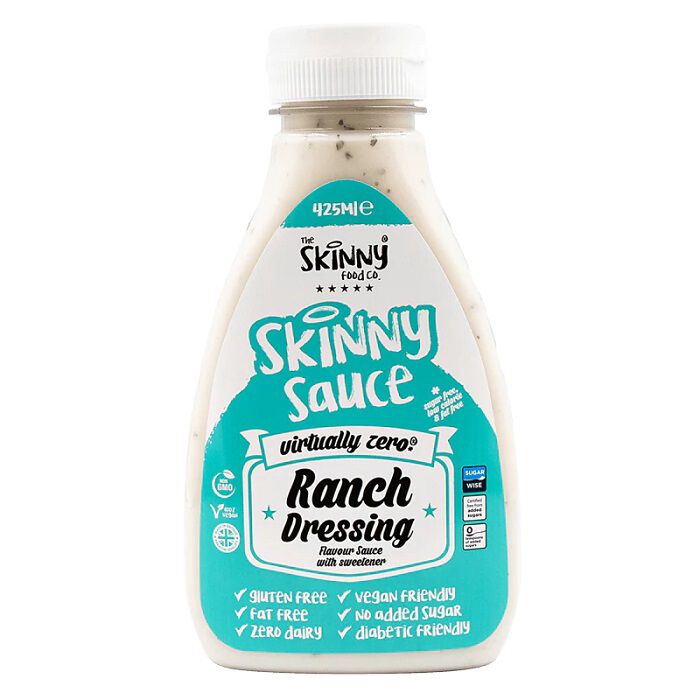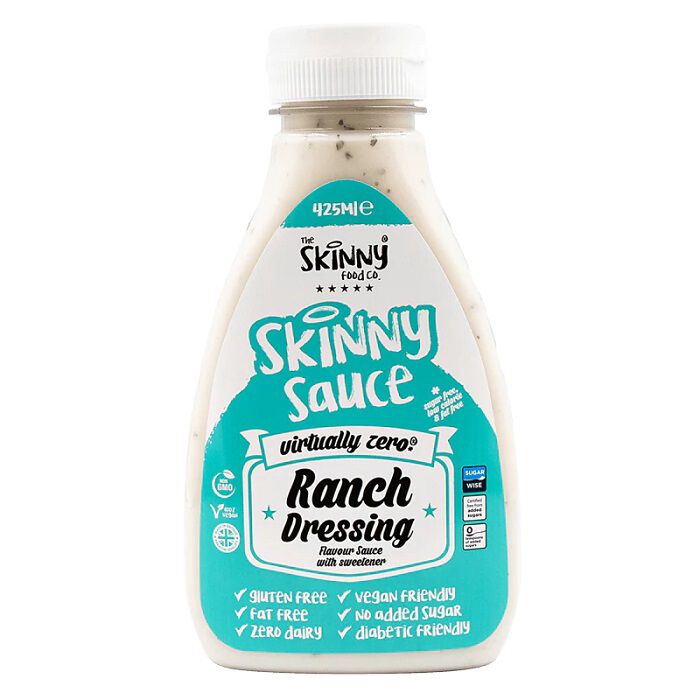 Zero Calorie Ranch Dressing 425 ml Condiments
Type
Low Carb Food & Drinks
Offer
Save 50% on shipping when you spend £150 (UK is FREE over £50).
Zero Calorie Ranch Dressing 425 ml
Product Guide
Gluten Free & Coeliac Friendly
Vegan & Vegetarian Friendly
Fat Free & Slimming Friendly
Dairy Free & Lactose Friendly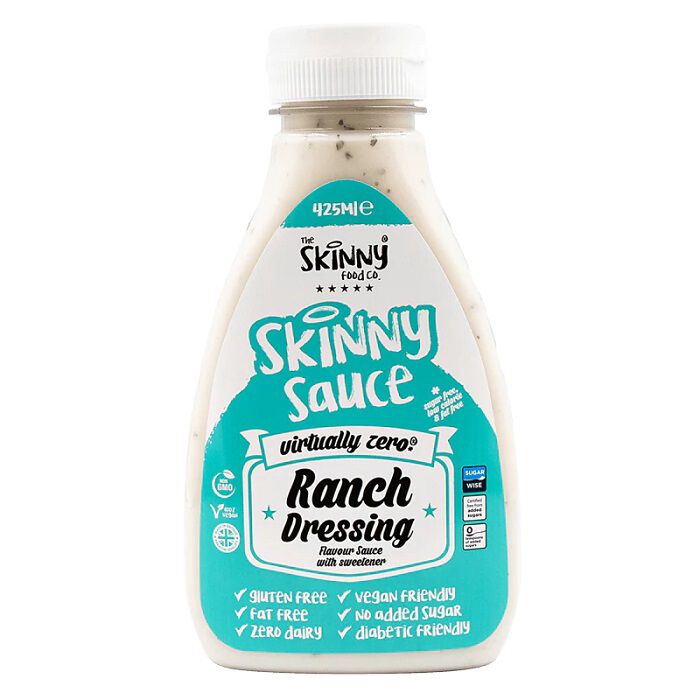 Skinny Food Co low sugar sauces are great if you're counting your calories and suitable for any food intolerance. Switching to these sauces is an easy way to cut hundreds of calories out of your diet and add flavour to meal prep! Don't sacrifice taste while trying to lose weight!
Finally, you can now enjoy Virtually Zero® Calorie* Ranch Salad Dressing however you desire! Ideal for ensuring your Salad Stays Guilt Free! it can be used for anything such as grilled salmon, avocado and chicken wraps, potato salads, or spicy chicken wings.
Suitable for just about all dietary needs! Guilt-free, gluten free, fat free, free from dairy, vegan friendly, 0SP on WW plan, diabetic friendly and can be enjoyed every day. - Not Guilty!
Ingredients
The Skinny Food Co Zero Calorie Ranch Dressing 425 ml
Directions
Used depending on individual needs, consume immediately after preparation. Separation of phases is natural process. Shake well before using.