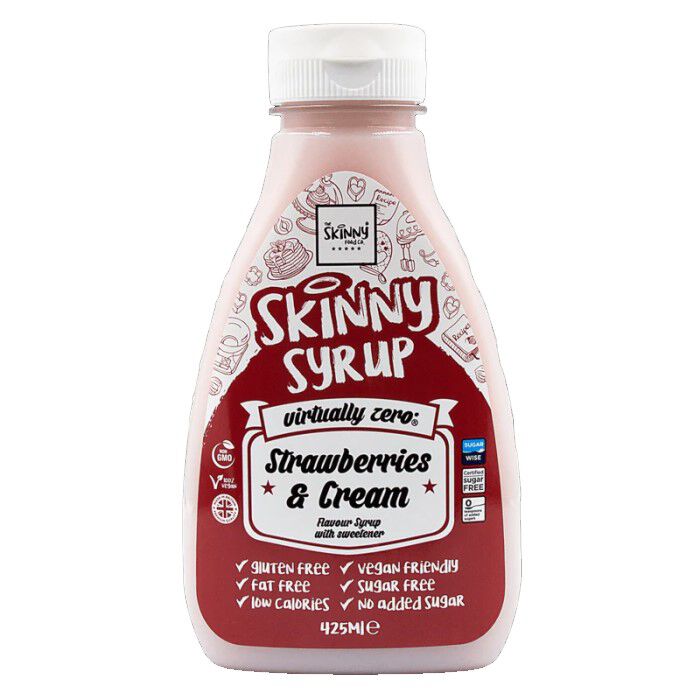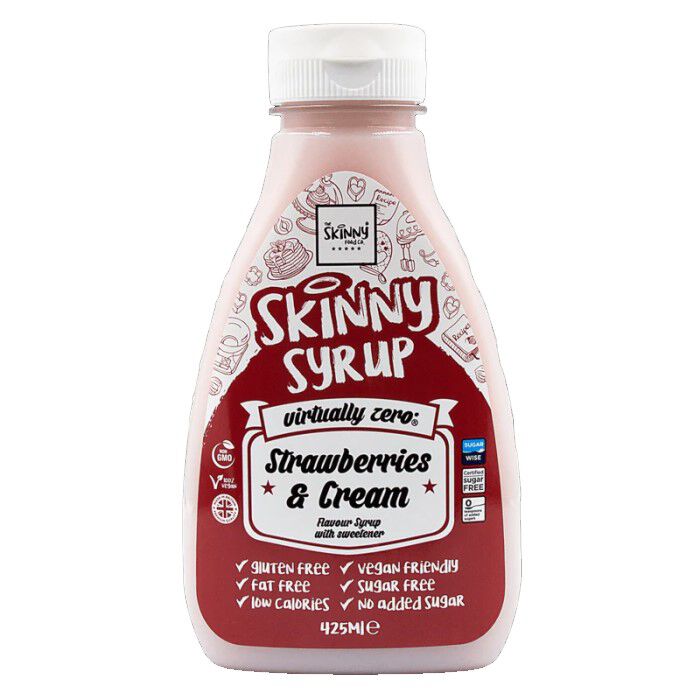 Zero Calorie Strawberries and Cream Sauce 425 ml Condiments
Offer
Pick 2 FREE items at checkout for every £100 spent to a max of 6 items in total
Offer
Pick 4 FREE items when you spend £200+
Offer
Pick 6 FREE items when you spend £300+
Zero Calorie Strawberries and Cream Sauce 425 ml
Product Guide
Fat Free & Slimming Friendly
Vegan & Vegetarian Friendly
Gluten Free & Coeliac Friendly
Dairy Free & Lactose Friendly
No Added Sugar & Diabetic Friendly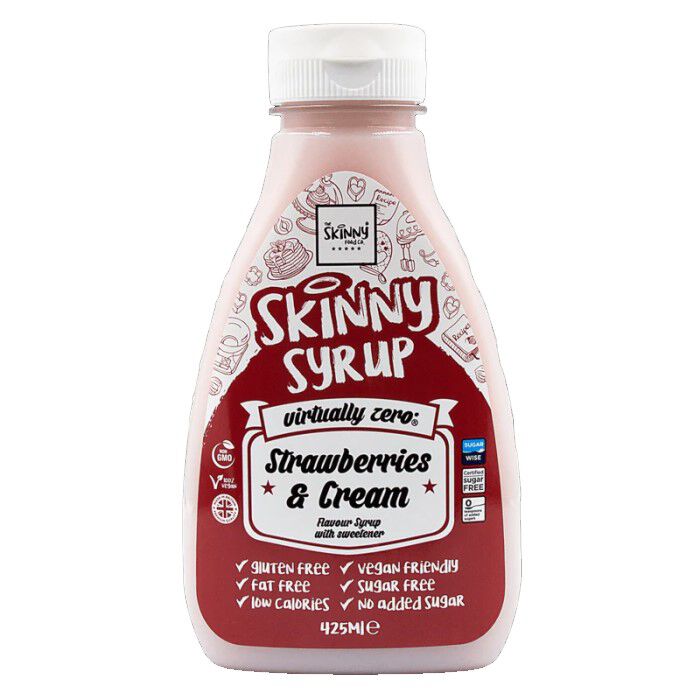 Nothing says summer quite like Strawberries and Cream and this syrup is the ideal addition. All the Skinny Food Co syrups are guilt and sugar free ideal if you're counting your calories and suitable for anyone with food intolerances. This strawberry and cream syrup is vegan friendly, gluten-free and suitable for those following a keto diet or fitness plan.
Use when looking for a delicious syrup to add to your desserts and puddings but without the added calories especially if you are looking to reduce calorie intake without compromising on taste!
Perfect for anyone with a food allergy which prevents them being able to use other syrups as well as ideal for anyone looking to reduce calorie intake during a dieting or cutting phase.