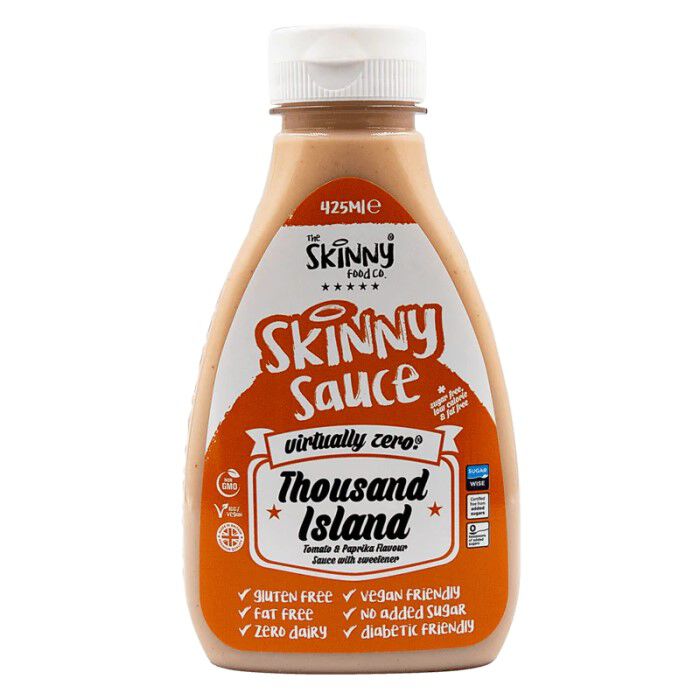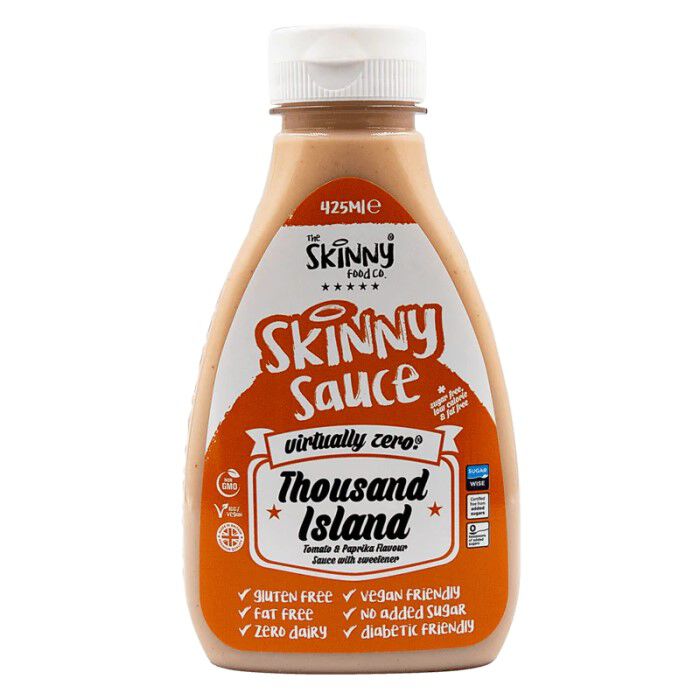 Zero Calorie Thousand Island Sauce 425 ml Condiments
Offer
Pick 2 FREE items at checkout for every £100 spent to a max of 6 items in total
Offer
Pick 4 FREE items when you spend £200+
Offer
Pick 6 FREE items when you spend £300+
Zero Calorie Thousand Island Sauce 425 ml
Product Guide
Gluten Free & Coeliac Friendly
Vegan & Vegetarian Friendly
Dairy Free & Lactose Friendly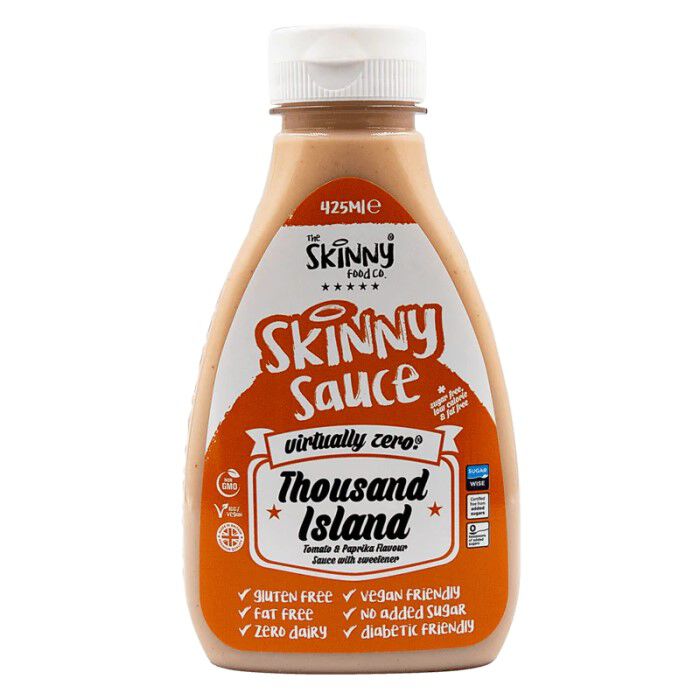 The Skinny Food Co. Virtually Zero Calorie Thousand Island Sauce is a cupboard staple perfect to add to your favourite salads and homemade meals. Your favourite thousand island flavour can now be enjoyed with zesty flavour but without any added calories! This sauce can elevate your meals easily without going off your diet.
Use anytime you want to elevate your meals with a delicious and yummy tangy & zesty flavour without adding extra calories or allergens.
This guilt free thousand island sauce is ideal for anyone counting calories or anyone with food intolerances. Particularly well suited for those going through a dieting or cutting phase who don't want to compromise on flavour!