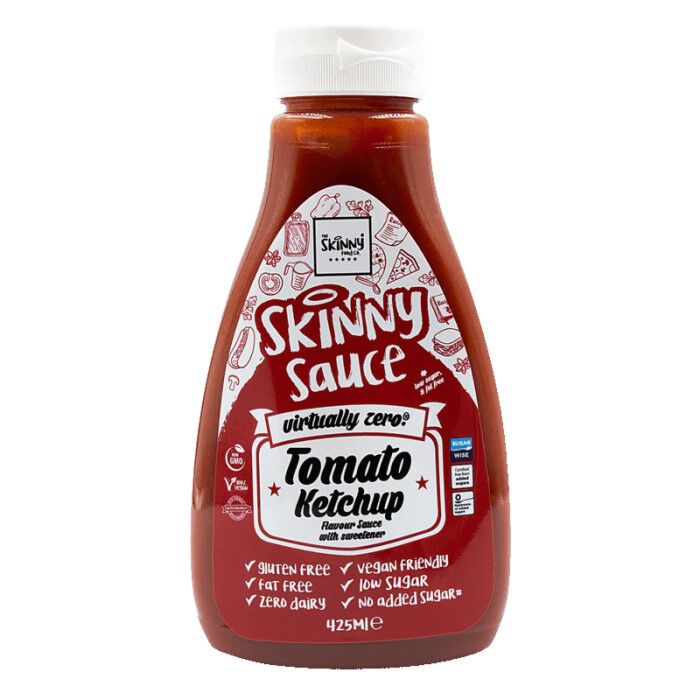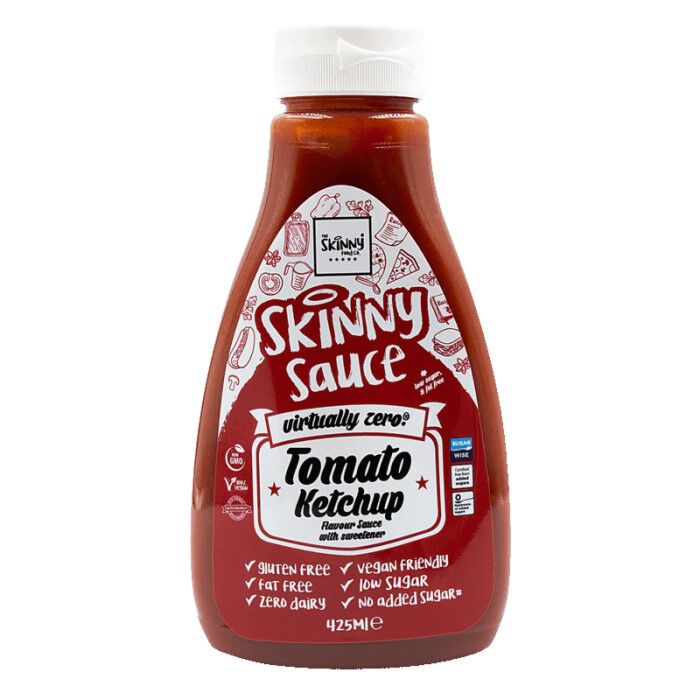 Zero Calorie Tomato Ketchup Sauce 425 ml Condiments
Type
Low Carb Food & Drinks
Offer
£100 to £600 orders get extra £105-£700 in free gifts. More spend = better free gifts.
Zero Calorie Tomato Ketchup Sauce 425 ml
Product Guide
Vegan & Vegetarian Friendly
Gluten Free & Coeliac Friendly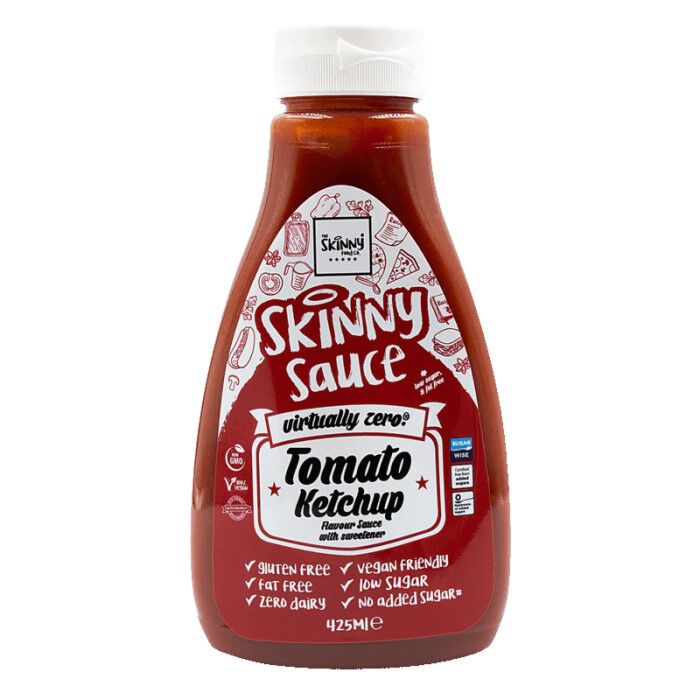 There is so many ways to enjoy this sweet and tangy Tomato Ketchup sauce. This versatile sauce can be used for more than just dipping. It makes the perfect addition to stir-fry and sweet & sour dishes and is a great marinade or slow-cooker sauce. This sauce is a cupboard essential for the entire home - perfect for the kids on their after-school dinners, and even better for adults who want an extra splash of flavour in their meals too!
Skinny Food Co. Tomato ketchup Sauce can be used any time of day whenever you want added flavour for your favourite meals. Whether it is for lunch or dinner this sauce is particularly suitable during dieting & fat loss phases to help reduce calorie count.
This zero calorie Tomato ketchup Sauce from the Skinny Food Co is perfect for anyone counting calories, wanting to still have sauces on their meals but without adding calories, and also suitable for anyone with food intolerances.