Fubar Energy Shots
Product Guide
High caffeine content for energy
Neuro Blend for increased focus and cognition
Handy ready to drink shot for on the go
No mixing or shaker needed
400mg caffeine per bottle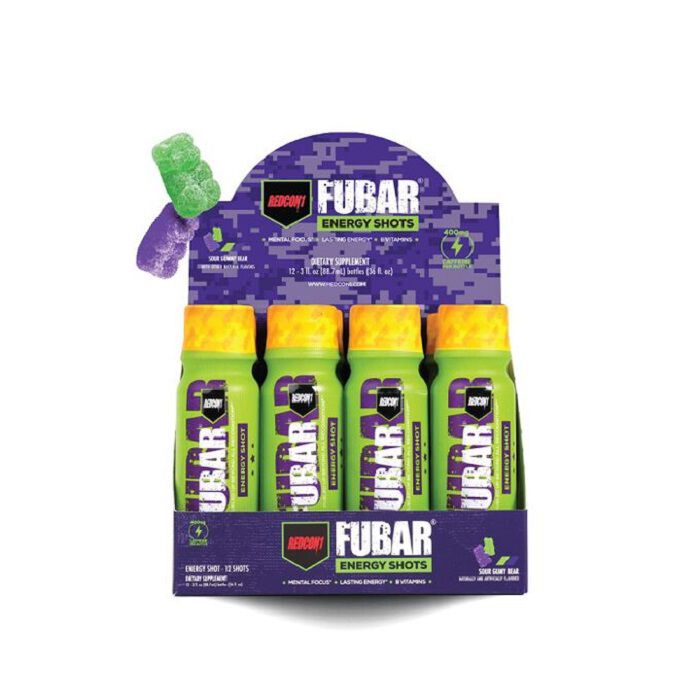 This is a more focus-based version of the highly-acclaimed Total War pre-workout from REDCON1. This is a convenient, powder-free shot that can bring your focus and productivity to new heights. No sugar, no calories, maximum flavours, and a truckload of caffeine.
We all experience those moments where energy and focus are a little off. A convenient boost from FUBAR could be used while you're studying, just as much as before you work out. It really depends on how much help you need, and how sensitive you are to caffeine and stims. Test out your tolerance with ½ of a shot and don't consume more than one bottle per day.
Those of you with particularly hectic schedules, and need some assistance in handling the tasks that lay ahead. This is not suitable for pregnant or breastfeeding women, children, and anyone with high sensitivity to caffeine or stimulants.