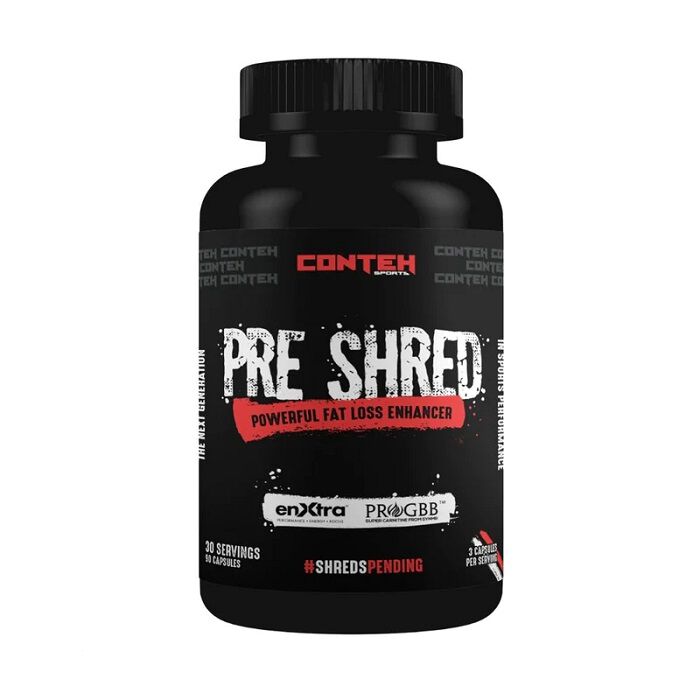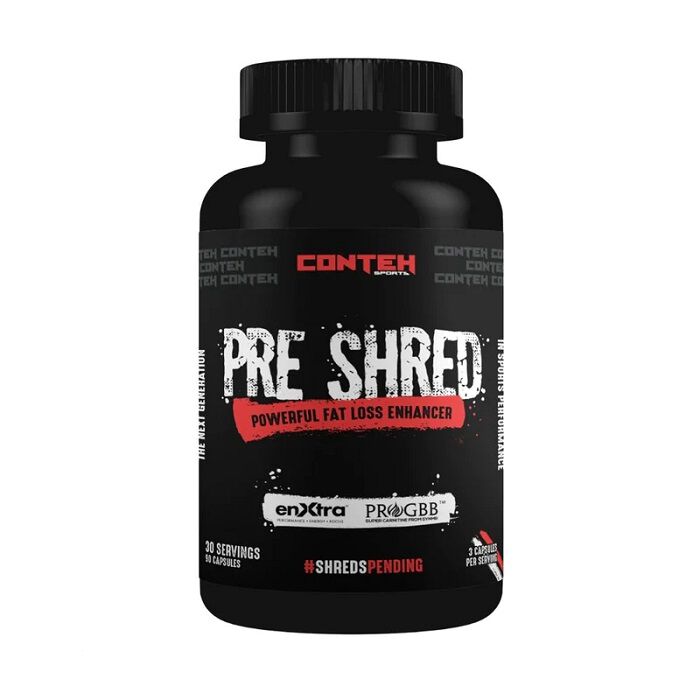 Offer
Pick 2 FREE items at checkout for every £100 spent to a max of 6 items in total
Offer
Pick 4 FREE items when you spend £200+
Offer
Pick 6 FREE items when you spend £300+
Pre Shred
Product Guide
Increase sweat production during exercise
Reduce appetite in a calorie deficit
Combine with diet and cardio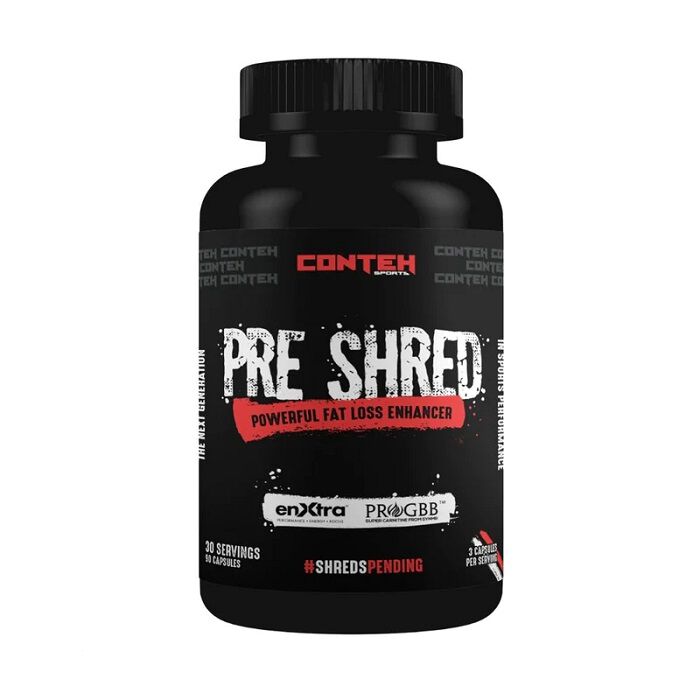 Conteh Sports Pre Shred is a non-proprietary supplement designed to support weight loss and increased energy output.
Use during periods where you are in a calorie deficit, with the aim of reducing body fat! Due to stim content, we'd advise taking early in the day. Perfect before fasted cardio or as an alternative to your usual pre-workout.
If you have hit a stall in your fat loss progress, Pre Shred can help keep things moving. Ideal to include in photoshoot, holiday, or competition preps!
Ingredients
Conteh Sports Pre Shred
Directions
1 serving (3 capsules) to be taken upon wake. Tolerance should be assessed with 1 capsule to begin.