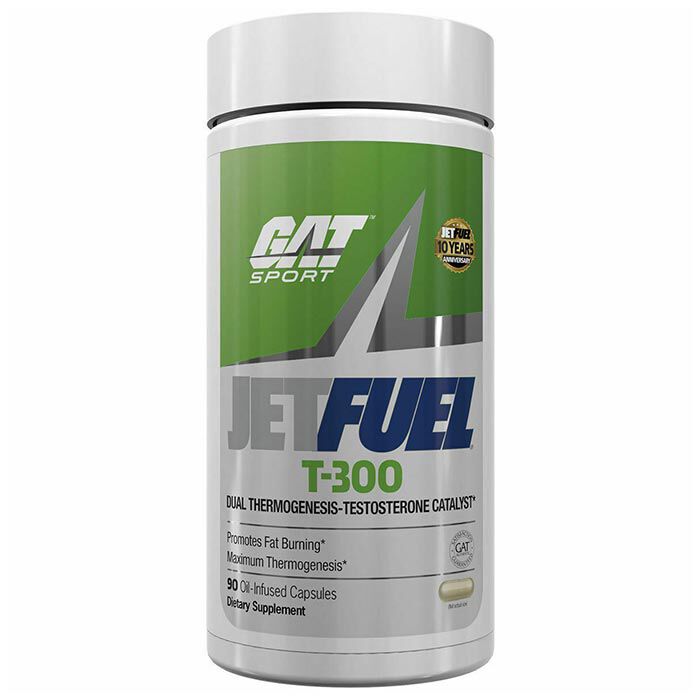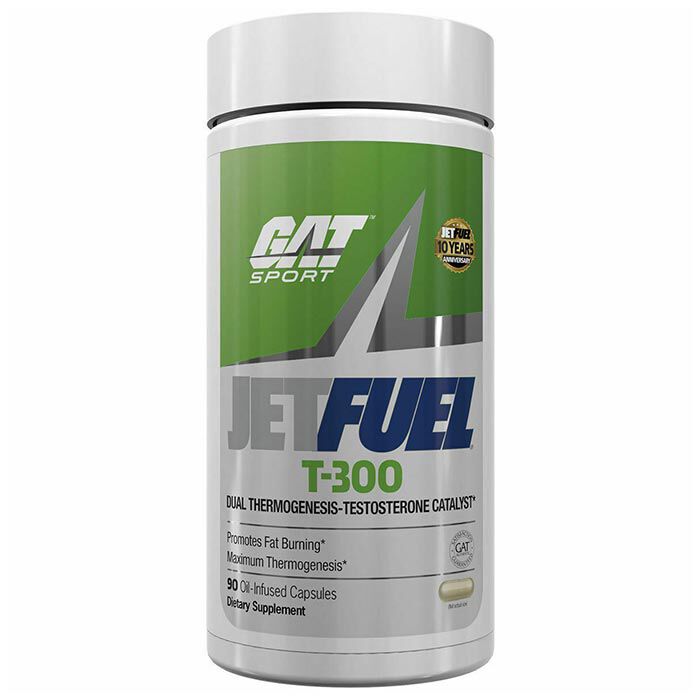 Jetfuel T-300
Product Guide
Helps to support fat burning and balancing testosterone levels
Contains 300mg of caffeine Anhydrous
Clinically researched "testosterone functioning" ingredients
Standardised concentrations of Ashwagandha and Magnesium
Micronised MCTs help to release ingredients faster from the capsule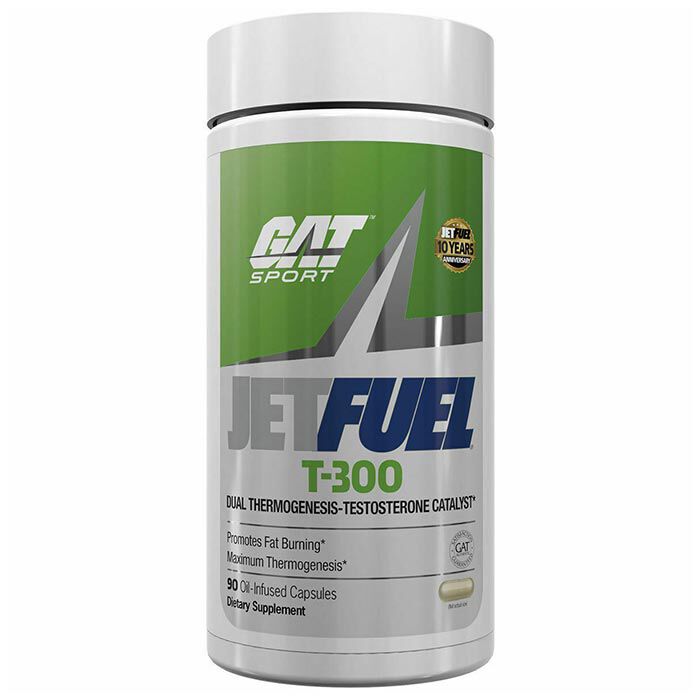 Jetfuel T-300 is a powerful dual action supplement with fat burning ingredients that will also help to enhance testosterone production and increase libido. Achieve the phyqisue that you desire with a suitable diet and training plan and using supplements to give you the edge that you need. T-300 can help to burn that unwanted fat so you can see the lean and muscular physique that you have been trying to achieve.
The trusted Jetfuel brand has delivered weight loss results for over ten years for maximum results. Use this supplement whilst you are wanting to shred down to show off your hard earned gains and keep your testosterone levels high. The most positive effects of this product are seen when it is used for longer cycles, usually lasting more than 8-10 weeks in duration in your dieting phase.
T-300 is aimed at adult males who are looking to increase their muscle mass and decrease their body fat. Use of this tablet long term can increase levels of testosterone.
Ingredients
GAT Jetfuel T-300
Directions
Take 1 serving (3 capsules) 1-2 times per day. Take 1 serving first thing in the morning. T-300 can be taken with or without food depending on your stomach sensitivity. If you are sensitive to caffeine, do not take within 6 hours of bedtime.