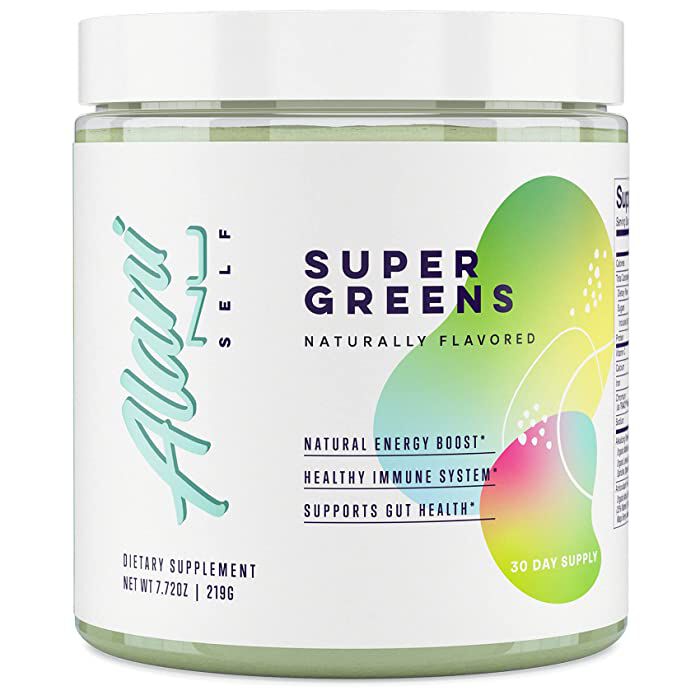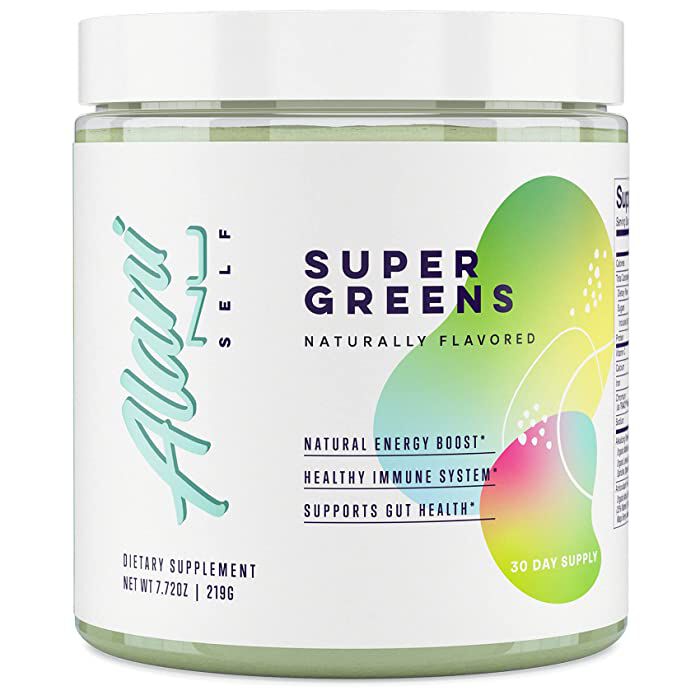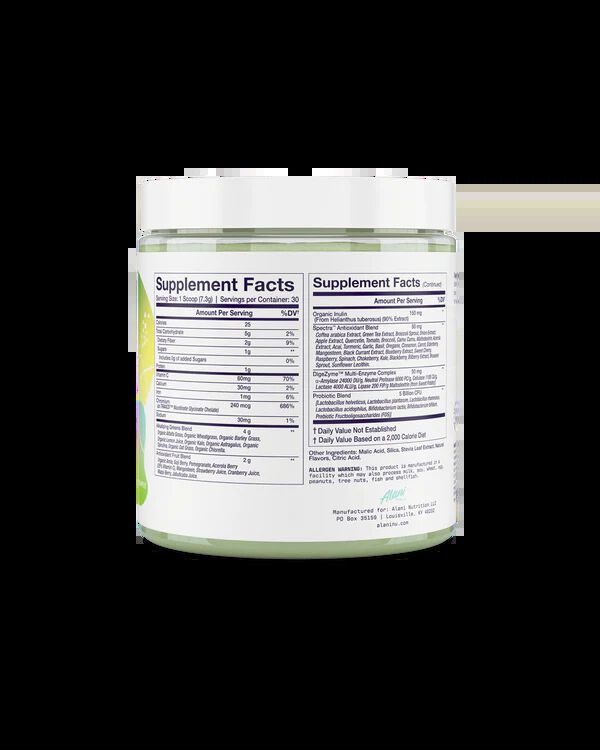 Alani Nu Super Greens Formula
Product Guide
Contains prebiotics, probiotics, and digestive enzymes
Support a healthy immune system
Restore a healthy pH balance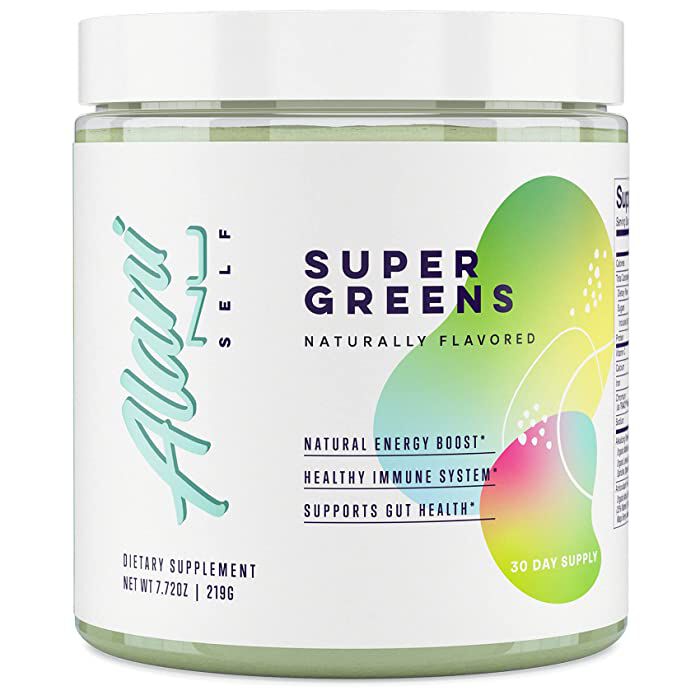 In just a 7.3g scoop, these greens contain an extensive Greens Blend, Fruit Blend, Inulin, Digestive Enzymes and Antioxidants. It would be difficult to eat the same without consuming bowls and bowls of fruit and vegetables daily! Be confident that you are meeting your needs with this supplement.
This is the perfect drink to enjoy in a morning to kick your day off with a nice hit of micronutrients and ingredients to support digestion and general health but you can add a serving into your day at any time you wish!
Even if you feel like you eat plenty of fruits and veggies, you'd struggle to gram in as much as you'll get from a serving of Alani Nu Super Greens. This can also help boost energy without stims and get digestion functioning optimally if you find you struggle with either of these!
Ingredients
Alani Nu Alani Nu Super Greens Formula
Directions
Mix 1 scoop in 8-16oz of water daily.