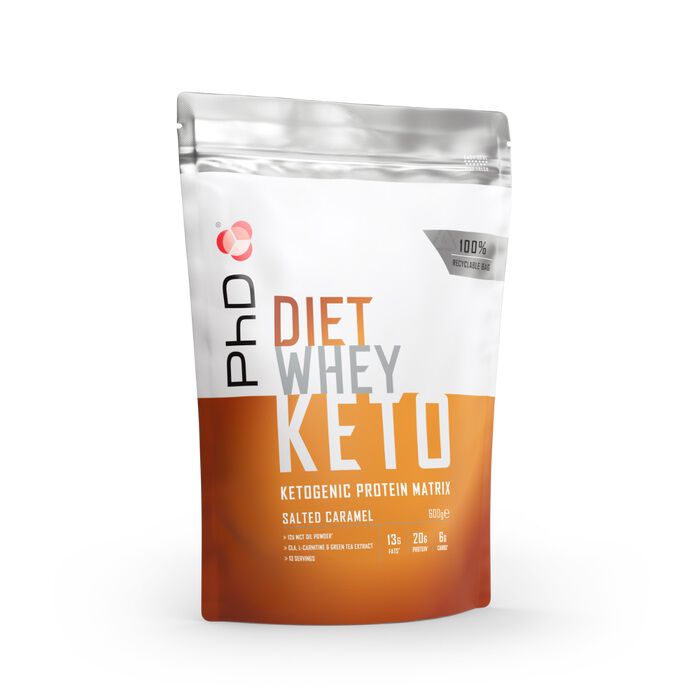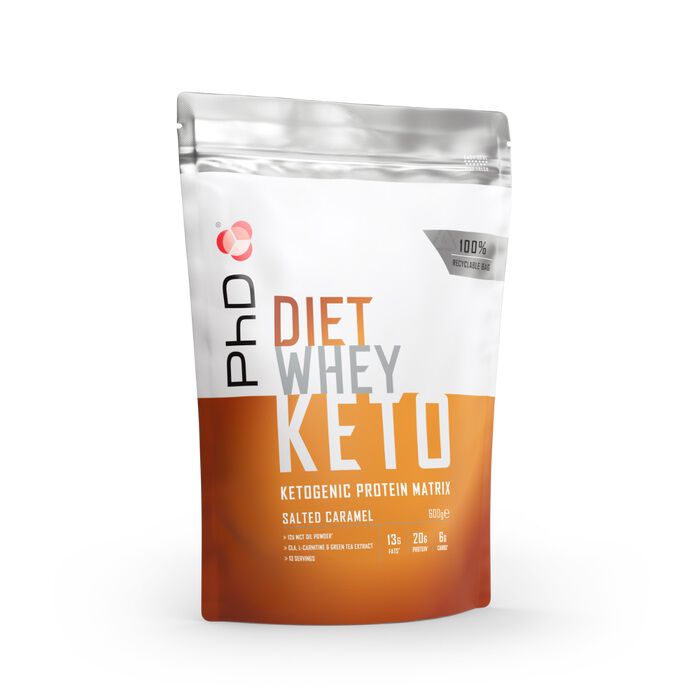 Diet Whey Keto Keto Supplements
Offer
Pick 2 FREE items at checkout for every £100 spent to a max of 6 items in total
Offer
Pick 4 FREE items when you spend £200+
Offer
Pick 6 FREE items when you spend £300+
Diet Whey Keto
Product Guide
Great for those choosing to follow a Keto based diet
Contains MCTs, Flaxseed, L-Carnitine, Green Tea extract and CLA
Targets fat loss to help maintain a lean physique
No added sugar and less than 0.5 g of naturally occurring sugars per serving
100 Percent recyclable packaging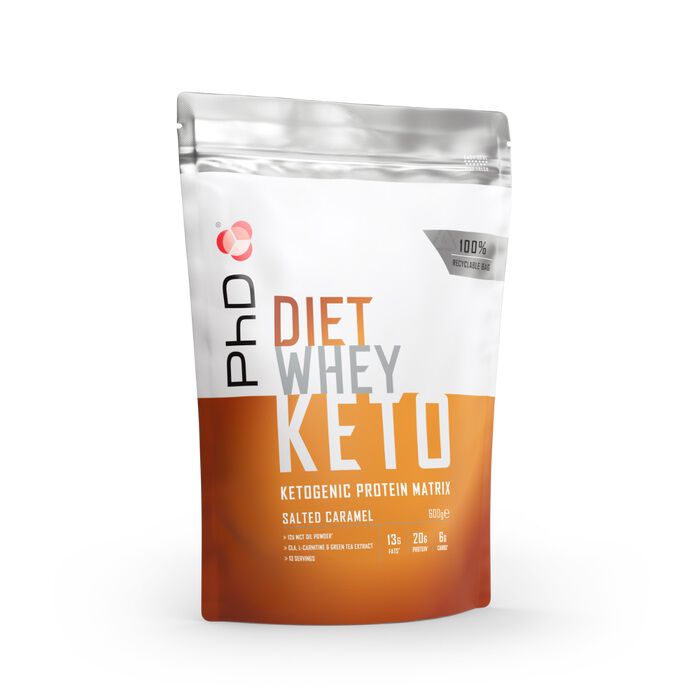 Diet Whey Keto is a more Keto friendly version of the market leading PhD Diet Whey but with all the great taste, mixability and effectiveness.
Diet Whey Keto can be used at any time and is designed to fit in with your personalised Keto macros. Diet Whey Keto helps curb hunger cravings too which is perfect for those seeking fat loss or looking to maintain a leaner physique as it offers feelings of satiety in between meals.
Diet Whey Keto is most suitable for men and women aiming to maintain or build lean muscle mass with greater emphasis on keeping body fat low and choose to follow a Keto based diet. The moderate protein intake is suited to those wanting to maintain muscle tissue and achieve a lean physique whilst on a Keto diet.