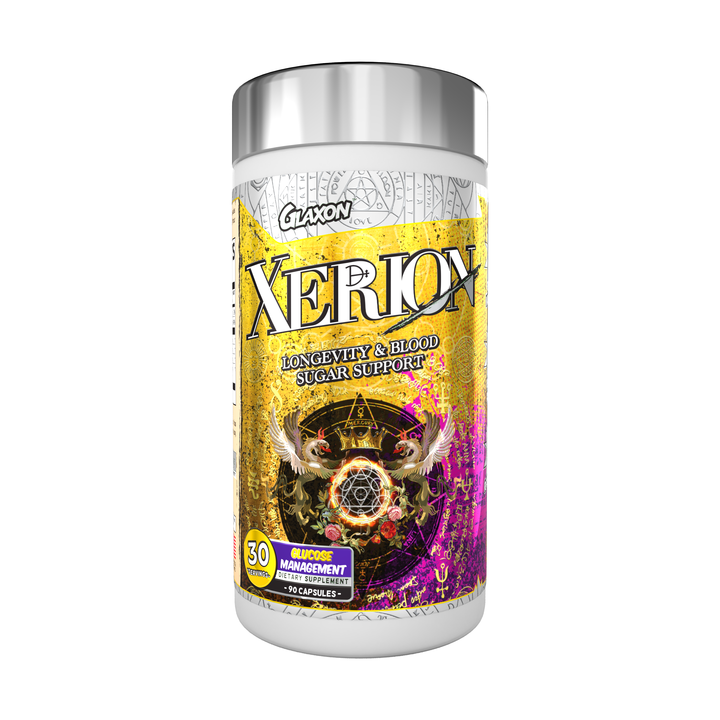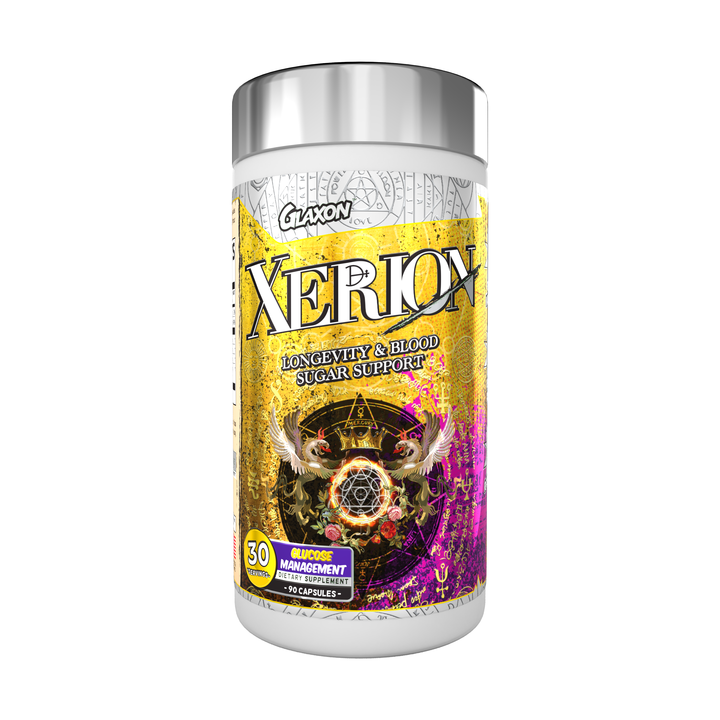 Xerion
Product Guide
Enhance longevity and wellness
Improve the body's metabolic efficiency
Increase insulin sensitivity & glycogen retention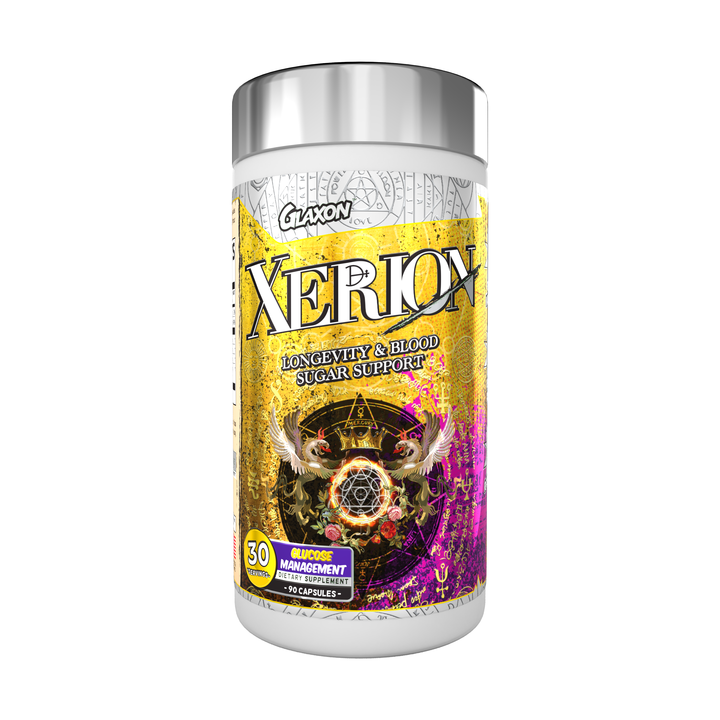 Xerion is Glaxon's ultimate glucose disposal agent using the latest science and cutting-edge ingredients such as " BioNMN™", "GlucoVantage®" and the peptide "Pep2Dia®" to target several pathways which regulate metabolic efficiency and the natural aging process. <p>As we age and our metabolisms get damaged through lifestyle and diet, our bodies become less efficient at using energy, particularly carbohydrates. Xerion may just be the equalizer all carb-loaders have been waiting for. In addition to improved body recomposition, Xerion also supports enhanced longevity and wellness. <p>Xerion works by increasing insulin sensitivity, increasing the activity of glucose transporters and supporting metabolic pathways that tend to decline with age. By improving glucose sensitivity and absorption, glycogen retention can be increased, benefitting overall performance.
Xerion can be used at any time of the day after a meal and can be used at any point during your supplementation cycle. Xerion is a versatile supplement that will be beneficial to your training results taken any time in accordance with the instructions.
Xerion is ideal for anyone who wants to optimise their body composition and metabolism whether that be someone who has noticed that their metabolism is less efficient over recent years or someone who is looking for that added push in their body composition goals.