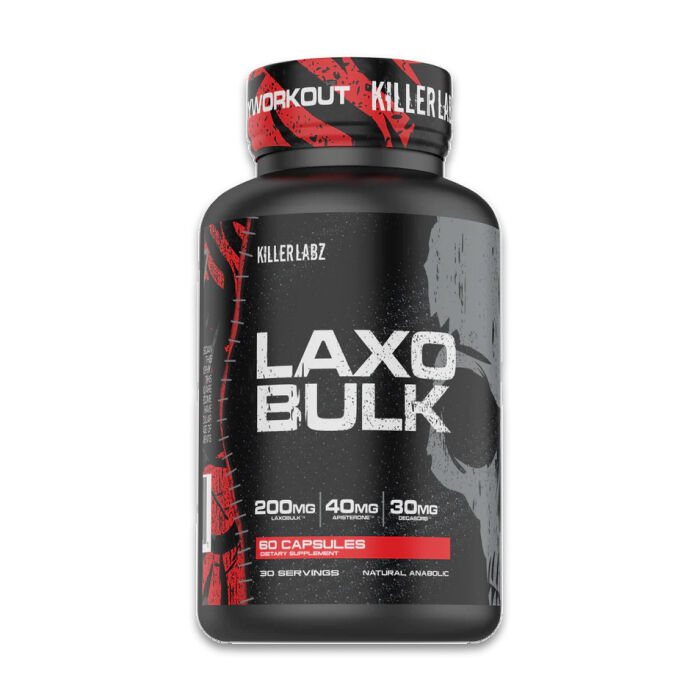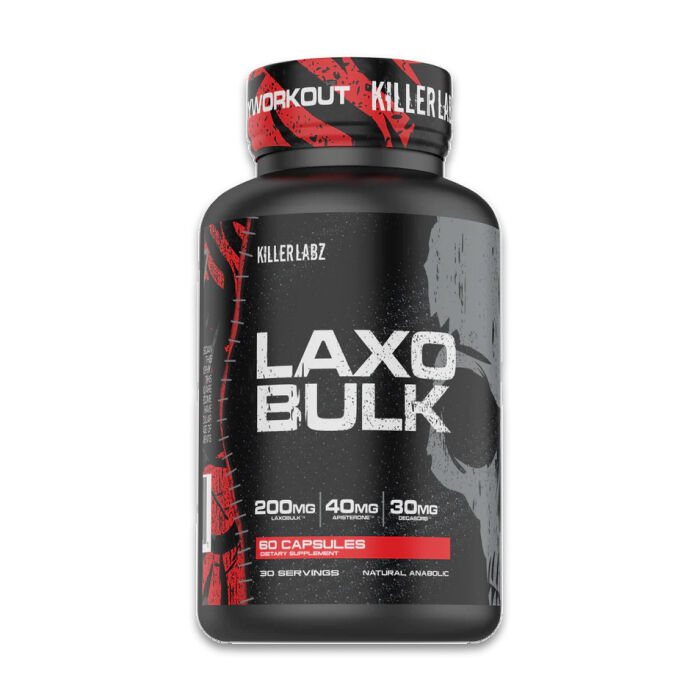 Laxobulk Muscle Builder Muscle Building Supplements
Type
Muscle Builder: Advanced
Offer
Pick 2 FREE items at checkout for every £100 spent to a max of 6 items in total
Offer
Pick 4 FREE items when you spend £200+
Offer
Pick 6 FREE items when you spend £300+
Laxobulk Muscle Builder
Product Guide
Combination of two extremely effective anabolic substances
Excellent bioavailability thanks to the DecaSorb™ technology
Accelerates the synthesis of muscle proteins
Increases the testosterone level
Stack with other natural builders or test boosters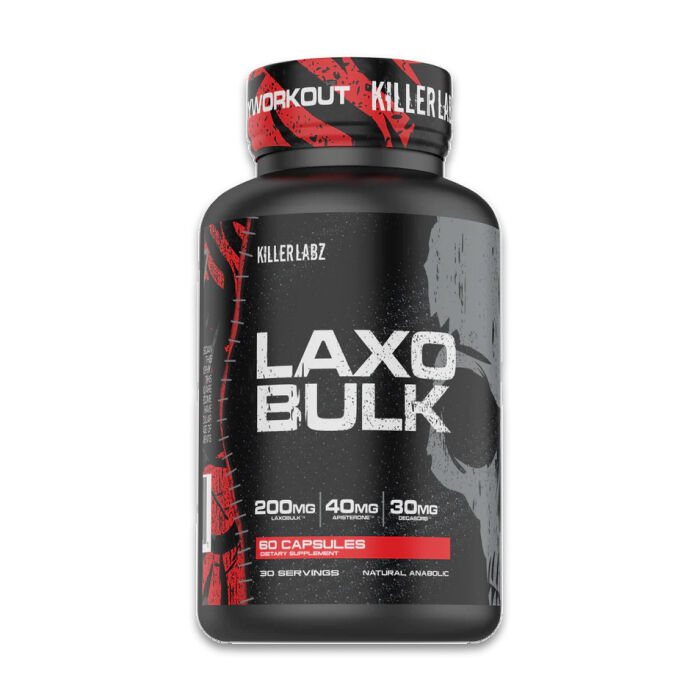 Killer Labz Laxobulk a combination of two effective, natural anabolic substances: Laxosterone and Apisterone. These can support muscle building, combat muscle breakdown and reduce cortisol without any need for PCT.
Can be used to gain muscle and maintain favourable body composition in a gaining phase or to preserve muscle in a dieting phase.
Being a natural supplement, this is suitable for both men and women who want to limit muscle breakdown, reduce cortisol and support faster recovery.
Ingredients
Killer Labz Laxobulk Muscle Builder