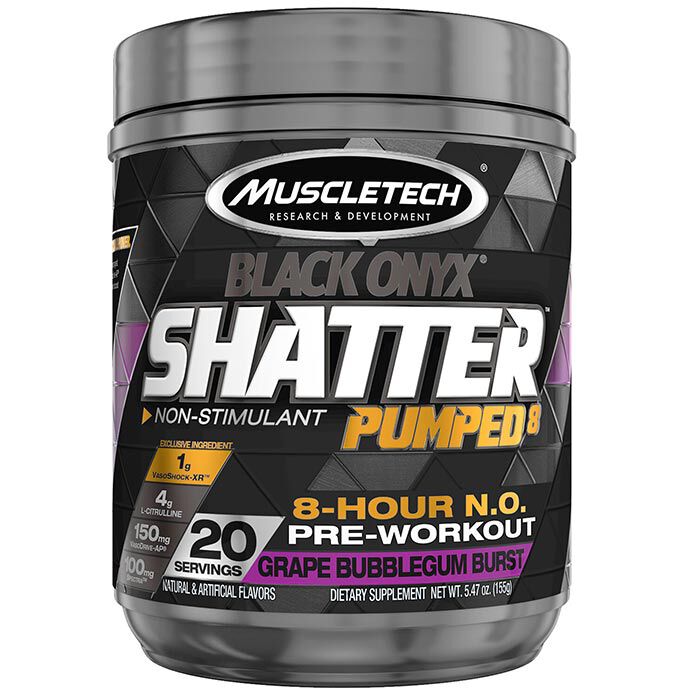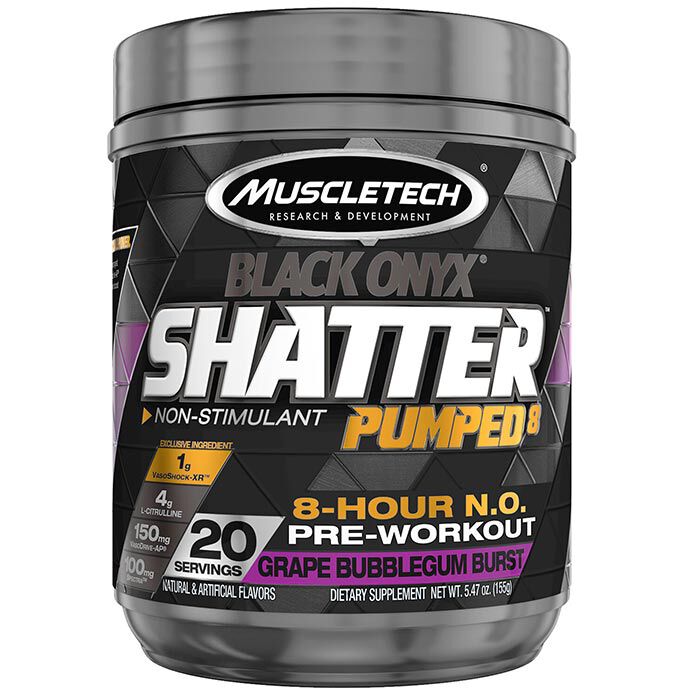 Shatter Black Onyx Pump 8 164g Jujube Cherry Bomb MuscleTech
Goal
Muscle Pump/Vascularity
Shatter Black Onyx Pump 8 164g Jujube Cherry Bomb
Product Guide
Increase nutrient absorption into the muscles through enhance blood flow
Contains 4g Citrulline and 150mg VasoDrive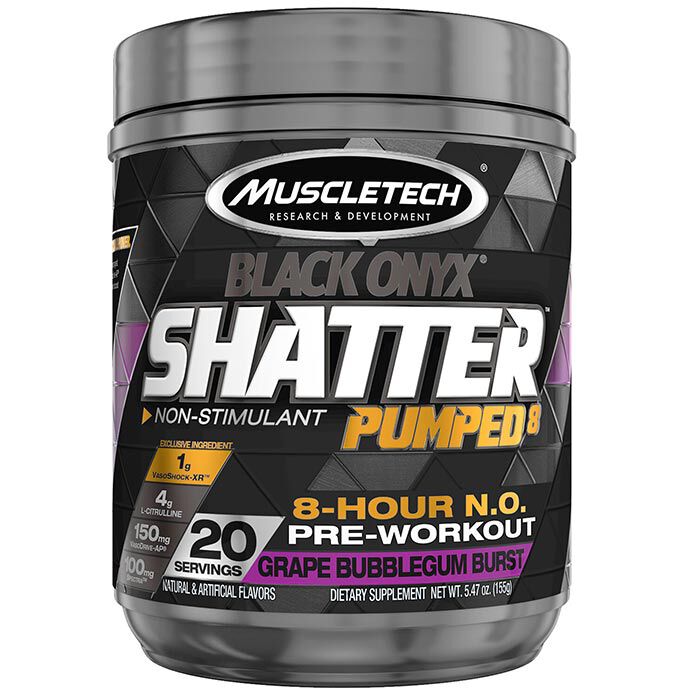 By boosting nitric oxide in the muscles this helps to increase their pump volume and vascularity. This is why Shatter Pumped 8 contains ingredients in doses that are known to boost Nitric Oxide levels. This cutting-edge formula will have you experiencing extreme, prolonged muscle pumps; its perfect for those high volume hypertrophy workouts.
Muscletech Black Onyz Shatter pump is a non stimulant formula which means that it can be stacked with a stimulant based pre-workout shuch as Black Onyx Shatter ripped for enhanced effects.Black Onyx Shatter Pump 8 is best used in those hypertrophy workouts, where high reps are needed to get as much blood into the muscles as possible.
Those seeking the ultimate in pumps and vascularity from their training sessions, or those who are looking for a pre-workout for those evening training sessions.
Ingredients
Muscletech Shatter Black Onyx Pump 8 164g Jujube Cherry Bomb
Directions
Mix 1 scoop with 200-300mlof water and consume 30 minutes before your workout. For the ultimate pump then use two scoops of Black Onyx shatter Pump.