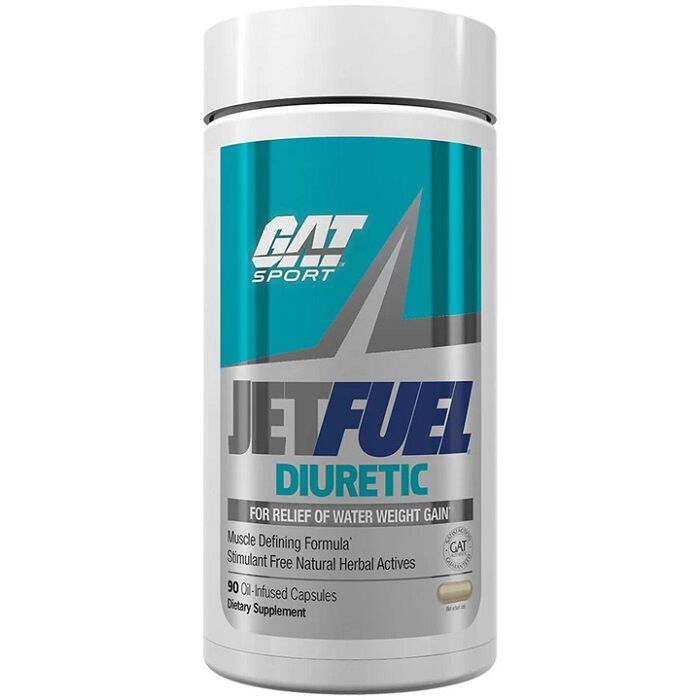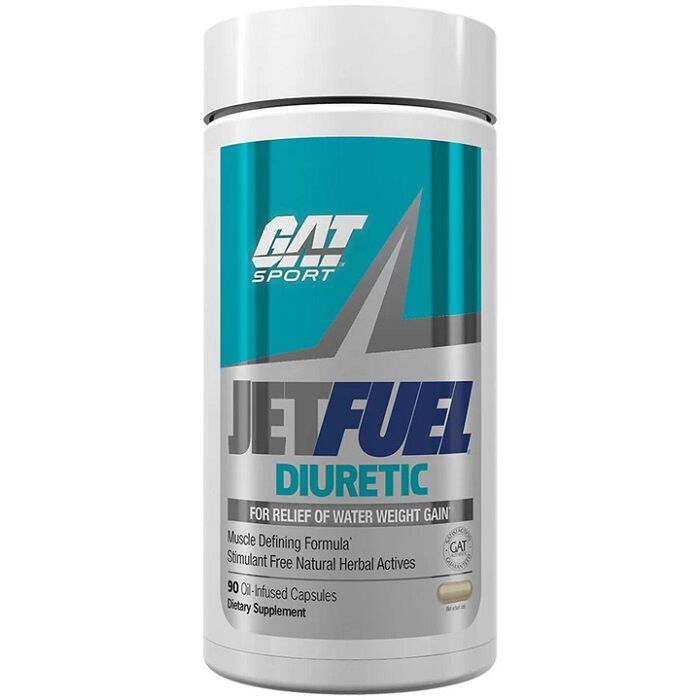 Jetfuel Diuretic
Product Guide
Nine botanical extracts that assist in water expulsion, including Dandelion, Fennel, Parsley, and Beet
Calcium and Potassium (Electrolytes) added to replace those lost from water loss
MCTs distilled from coconut oil to promote efficient delivery of active ingredients
Increased muscle definition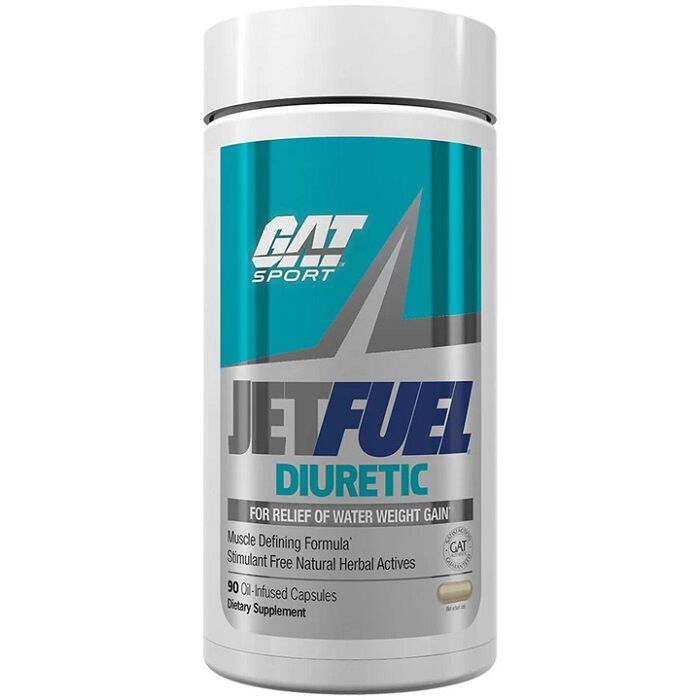 JETFUEL® DIURETIC is a stimulant-free, effective way to reduce water to help muscle definition.
For the relief of temporary water weight gain such as when leading into a bodybuilding show or trying to make weight for a competition.
Anyone who feels they may be holding excess water which needs to be shed for a deadline.
Ingredients
GAT Jetfuel Diuretic
Directions
Take one serving (6 capsules) daily for 7 consecutive days.