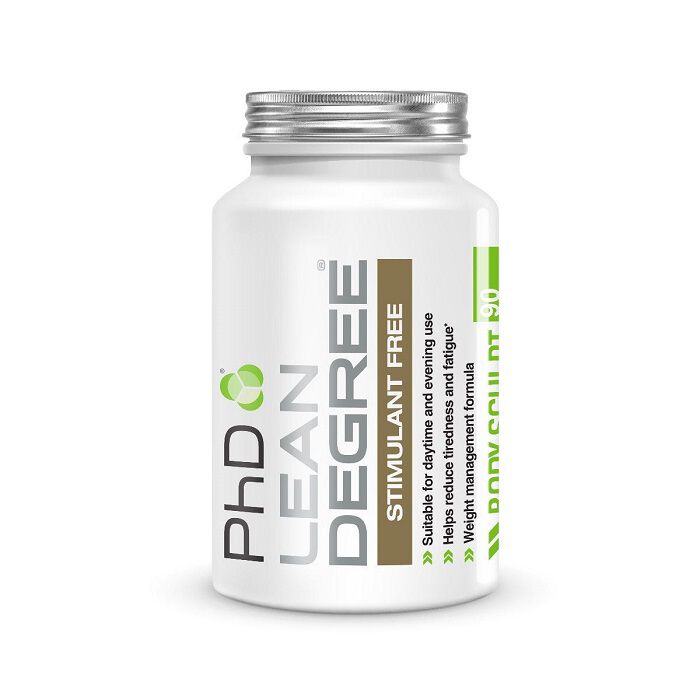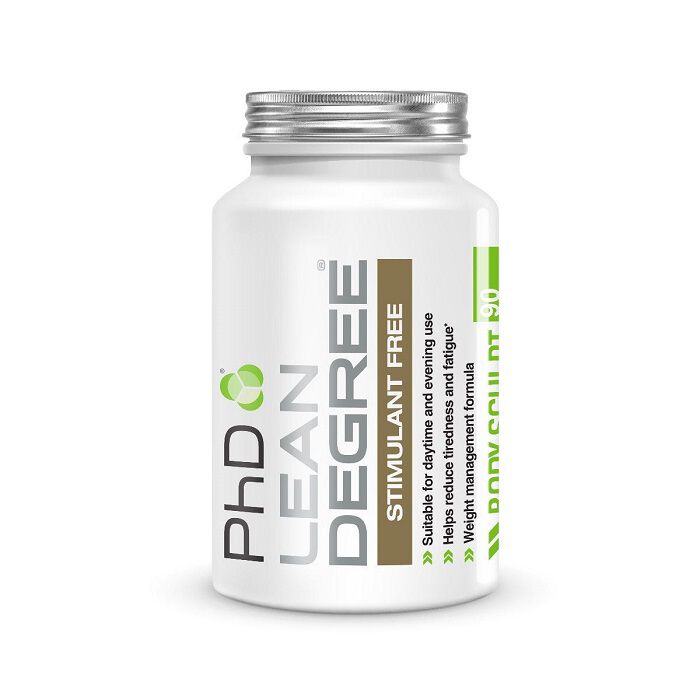 Lean Degree Stimulant Free Non-Stimulant Fat Burners
Offer
Pick 2 FREE items at checkout for every £100 spent to a max of 6 items in total
Offer
Pick 4 FREE items when you spend £200+
Offer
Pick 6 FREE items when you spend £300+
Lean Degree Stimulant Free
Product Guide
Stimulant free for use any time of day
Vitamin B5 helps reduce tiredness and fatigue
Chromium helps maintain normal blood glucose levels
Tackles fat loss through multiple mechanisms
Can be stacked with a stimulant fat burner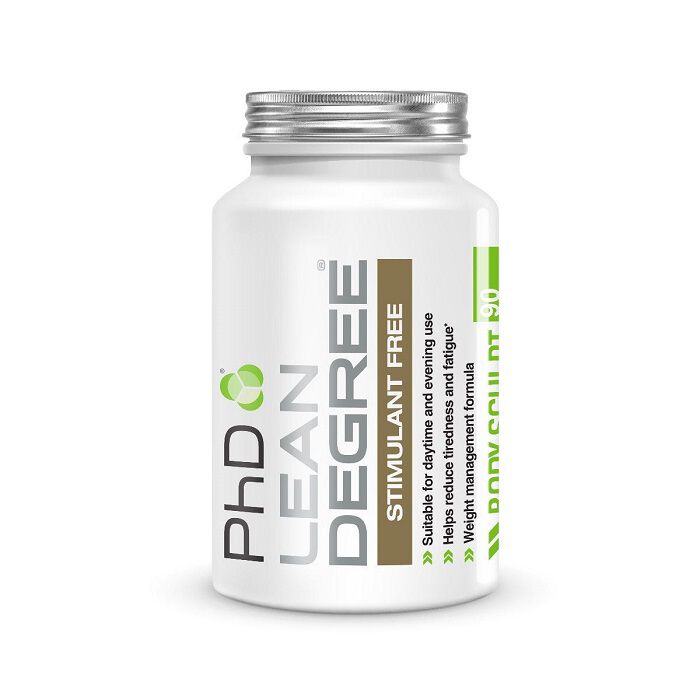 Not everyone wants to use harsh, stimulant based fat burners on a cut, but that doesn't mean you can't take a supplement to give you a helping hand! Lean Degree Stimulant Free contains ingredients to support fat loss through multiple mechanisms - and NO caffeine!
Use as part of a dieting phase to assist fat loss without increasing stimulant intake. Can be used for extended periods without side effects.
Lean Degree Stim Free is perfect for anyone with a low tolerance to caffeine or other stimulants. It is also great for people looking for a weight management solution that can be taken in the evening.
Ingredients
PHD Nutrition Lean Degree Stimulant Free
Directions
As a food supplement, take 2 Lean Degree 'Stimulant Free' capsules 3 times per day with water or juice. Ideal to use before breakfast, lunch and evening meal.