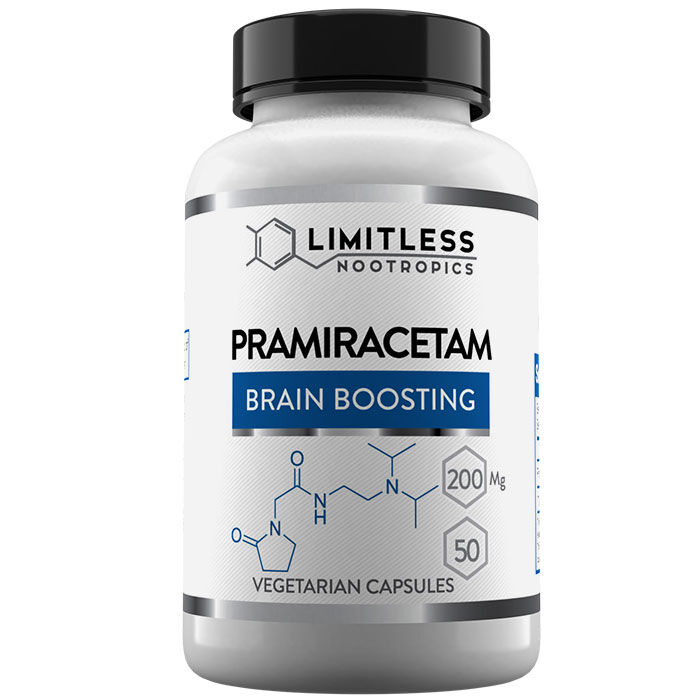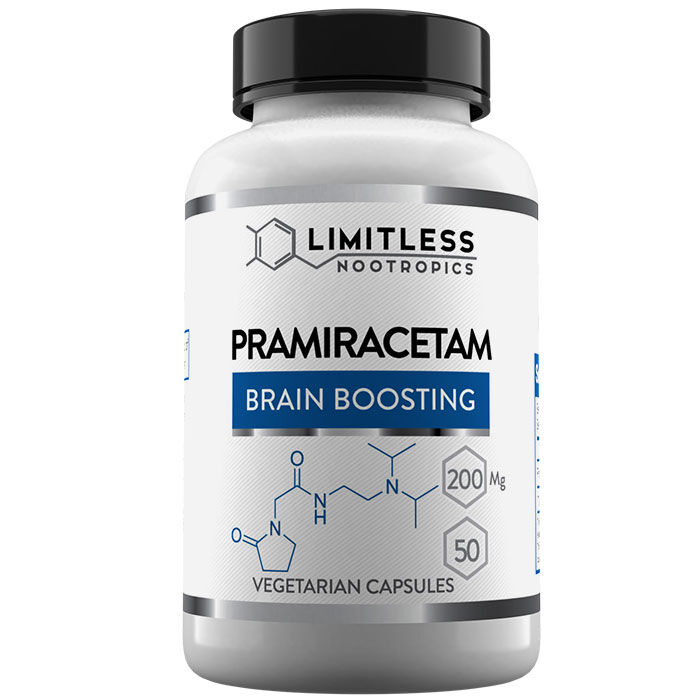 Pramiracetam Nootropic Supplements
Offer
Save 50% on shipping when you spend £150 (UK is FREE over £50).
Pramiracetam
Product Guide
Nootropic and CNS (central nervous system) stimulant
Improves Focus and Alertness
Enhances Long-Term Memory Formation and Repair
Shown to Improve Cognitive Performance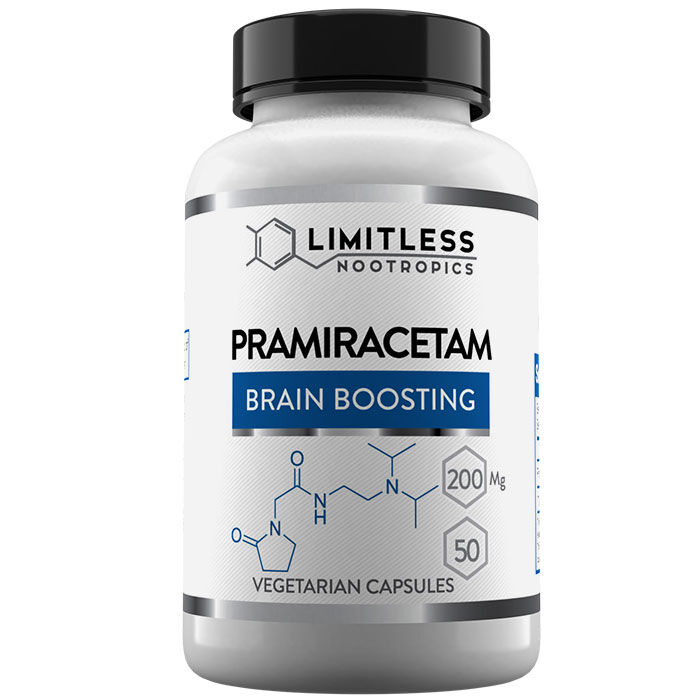 Pramiracetam can be taken to improve memory and cognitive function in healthy individuals.
It reaches peak concentrations and maximum bioavailability relatively quickly, generally within 30 minutes, and it has a moderately long half-life of 4-6 hours. Use at the start of a big day of work or study, or split dose if looking for longer effects.
Pramiracetam is intended for more advanced users of nootropics due to its potency.
Ingredients
Limitless Nootropics Pramiracetam