Cooking Spray Garlic Oil
Product Guide
Less than 2 calories per serving
Made of high-quality olive oil with a natural garlic flavour
Maximum flavour to make your food wonderfully exotic
Only 0.25ml needed per dish
Suitable for vegetables and proteins
Completely GMO-free and gluten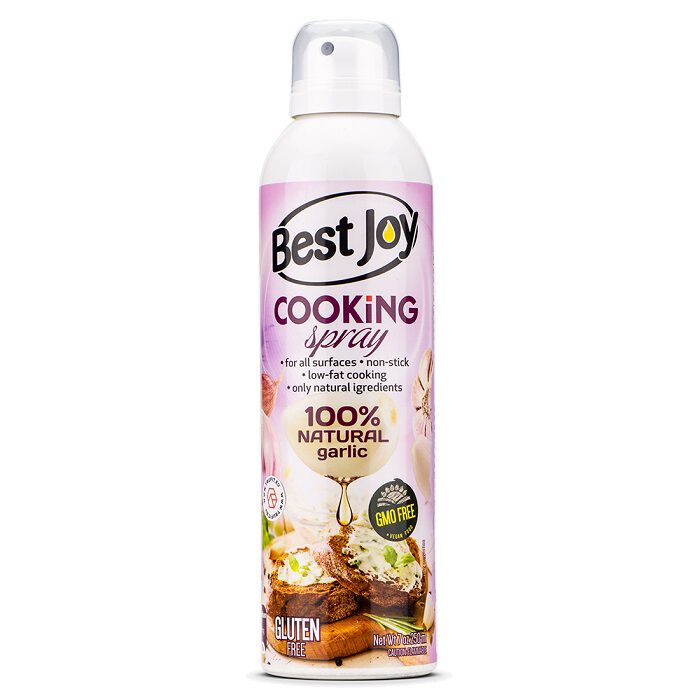 BestJoy cooking spray is a low-calorie alternative to standard oils, butter and fats, without any compromise to the flavour. Barely any calories, GMO-free and no artificial flavours. This is the ideal ingredient for cooking your vegetables and proteins to the ultimate standard you're looking for.
Whenever you like! It's entirely up to you when you fancy cooking up something delicious. Perhaps you've got guests coming over, or those leftover ingredients in the fridge need using up, or you're just hungry. Your choice!
This cooking spray is suitable for those of you who want to keep off the takeaways and be in control of what you're eating. If you wish to cook meals with maximum flavour and satisfaction with little to no consequences for your hips, this is what you're after.