PAM Butter
Product Guide
Enjoy the decadent taste of butter without the fat or calories
Leaves less residue than most other cooking sprays
Perfect for baking, frying, griddling and roasting
Made with 100% natural vegetable oil
Excellent non-stick performance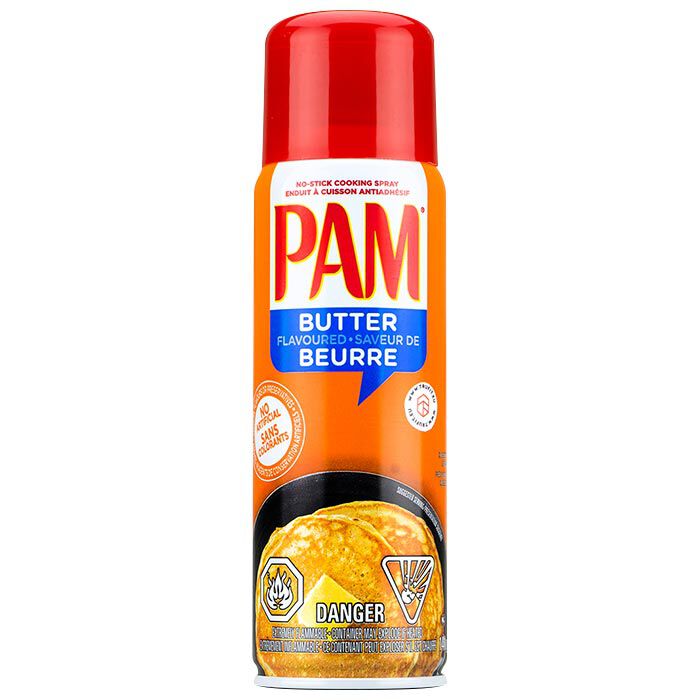 If you want to lose weight but can't live without the taste of butter, PAM Butter provides a tasty and surprisingly rich alternative with less than five calories per spray.
Whether you want golden brown pancakes for breakfast, a melt-in-the-mouth grilled sandwich for lunch or crispy roast potatoes for dinner, PAM butter can help you achieve great results every time.
PAM Butter is ideal for anyone on a low-calorie or low-fat diet, particularly butter addicts.