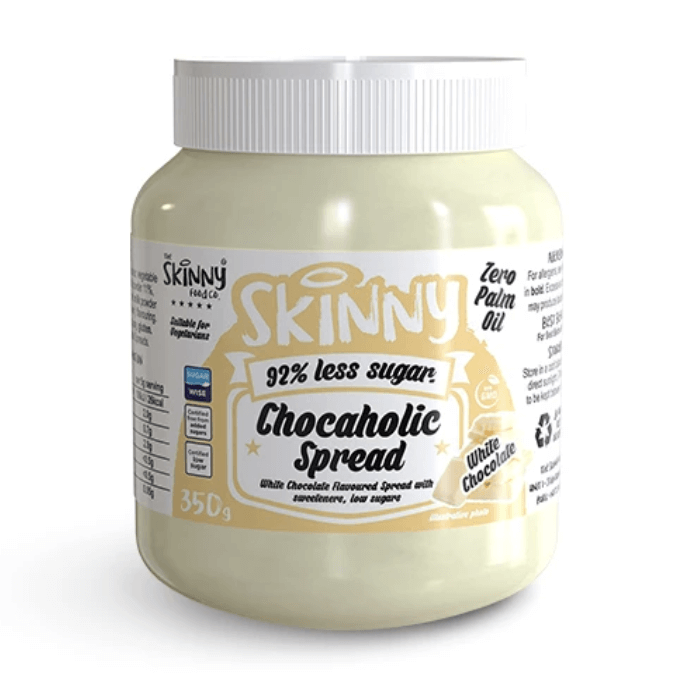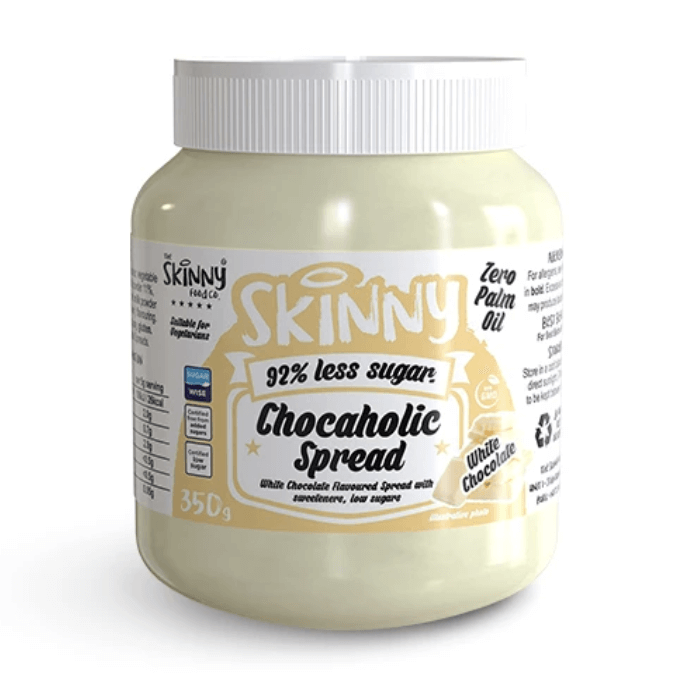 Low Sugar Chocaholic White Chocolate Spread 350g Nut Butters Spreads And Oils
Type
Low Carb Food & Drinks
Offer
£100 to £600 orders get extra £105-£700 in free gifts. More spend = better free gifts.
Low Sugar Chocaholic White Chocolate Spread 350g
Product Guide
Great tasting low sugar white chocolate spread
Easy to spread onto your foods
94% less sugar than other brands
Only 24 calories per serving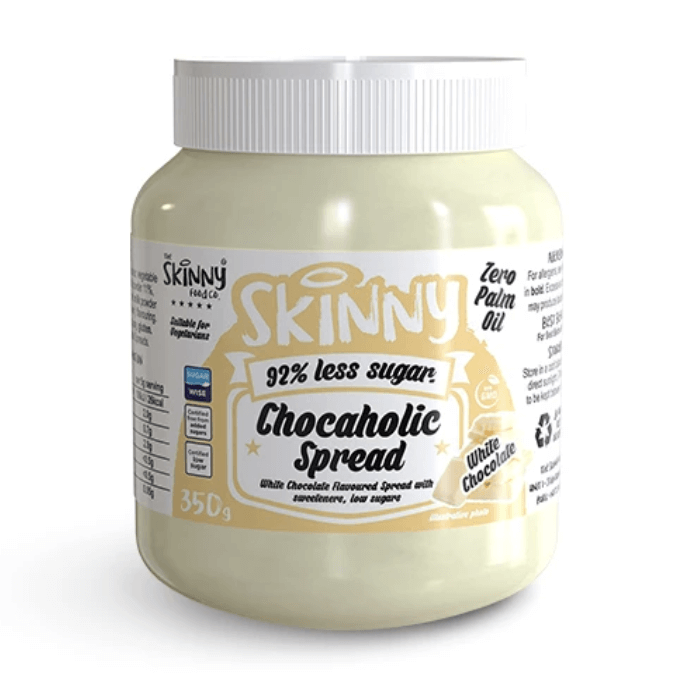 Do you love Milky Bars as much as we do, but feel guilty indulging in it? Skinny Food Co have managed to create the best version of the most popular spread. They have achieved what many believed to be impossible: a white chocolate spread with the sweet, rich deliciousness that is actually good for you! Indulge away!
This spread is versatile and its uses are truly limitless. It can be used in many desert recipes which require that chocolaty, nutty yumminess. Spread it thick on your protein bread, melt it into your protein porridge, or if you are like us eat spoon after spoonful!
Skinny Food Co have created this spread for those who are conscious of their health or for those who follow a high protein, lower sugar diet but still with all the taste and yumminess of sweet products that you always want.