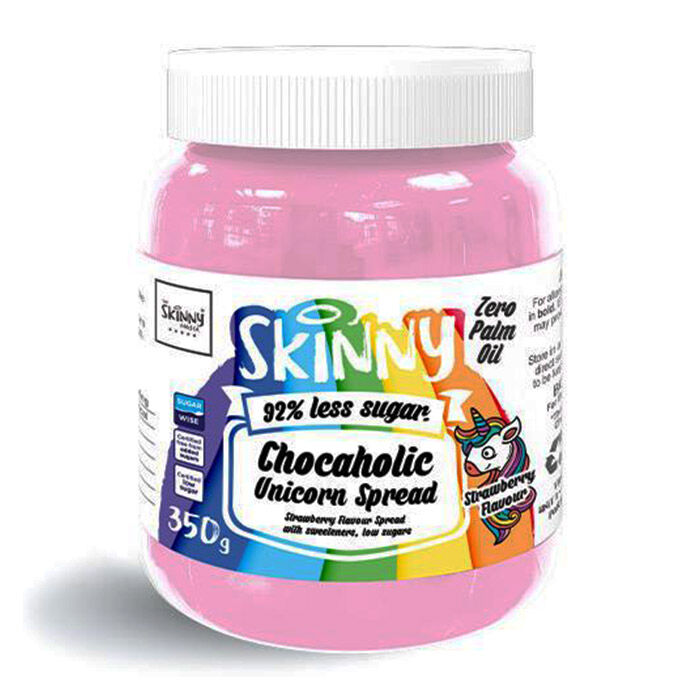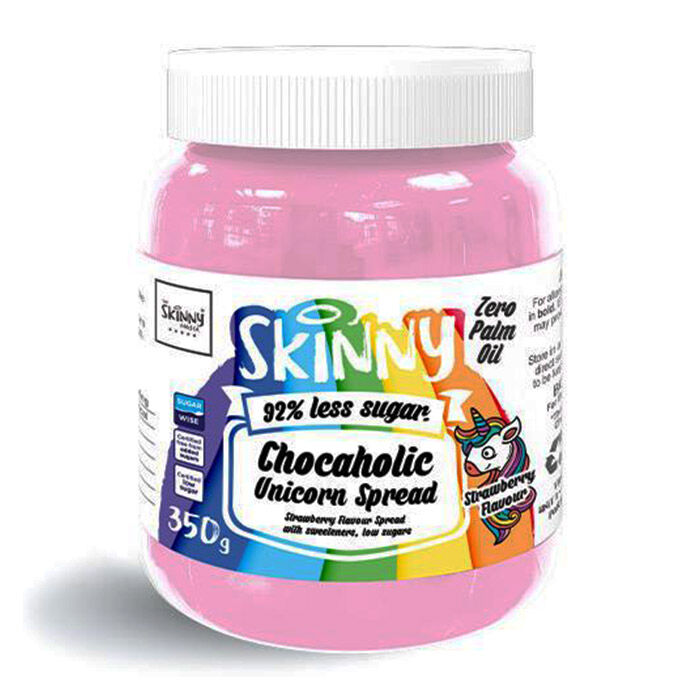 Low Sugar Unicorn Spread Nut Butters Spreads And Oils
Type
Low Carb Food & Drinks
Offer
Save 50% on shipping when you spend £150 (UK is FREE over £50).
Low Sugar Unicorn Spread
Product Guide
Only 26 calories per serving
Enables you to enjoy a low sugar/low calorie sweet spread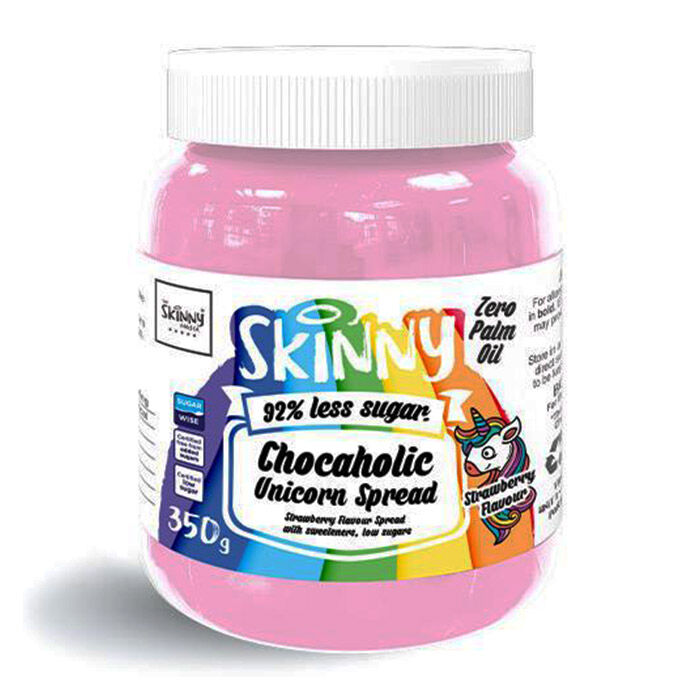 The Skinny Food Co. Unicorn Spread is a delicious blend of strawberry and chocolatey goodness, airy and packed with flavour, making it the just as magical as it sounds! It's creamy, sweet, velvety, smooth and delicious, low calorie and low sugar making it the perfect spread for #guiltfree indulgent snacking designed to impress those even the most dedicated sweet tooth. <p> With just 26 calories per serving anyone can enjoy this spread with absolutely no guilt. Like a light version of the market leading brands you're used to, but still with loads of flavour to treat your taste buds with silky, sweet, smooth, velvety yumminess. There's no reason to leave sweet treats off the menu when it tastes this good whilst still being low calorie AND low sugar!
Enjoy The Skinny Food Co. spreads at any time you like throughout the entire day - whether with your breakfast, lunch or supper you don't need to miss out on your sweet cravings with this low calorie, low sugar spread.
Ideal for anyone looking to save and lower their calories or reduce their sugar intake, but still enjoy the delicious taste of indulgent sweet spreads on their food. Anyone with a sweet tooth and chocolate lovers alike will love this spread as a perfect #guiltfree snack.