Hydropure
Product Guide
Superior quality compared to normal whey protein
Increases muscle protein synthesis
Delicious flavours to choose from
Uses hydrolysed protein that enhances absorption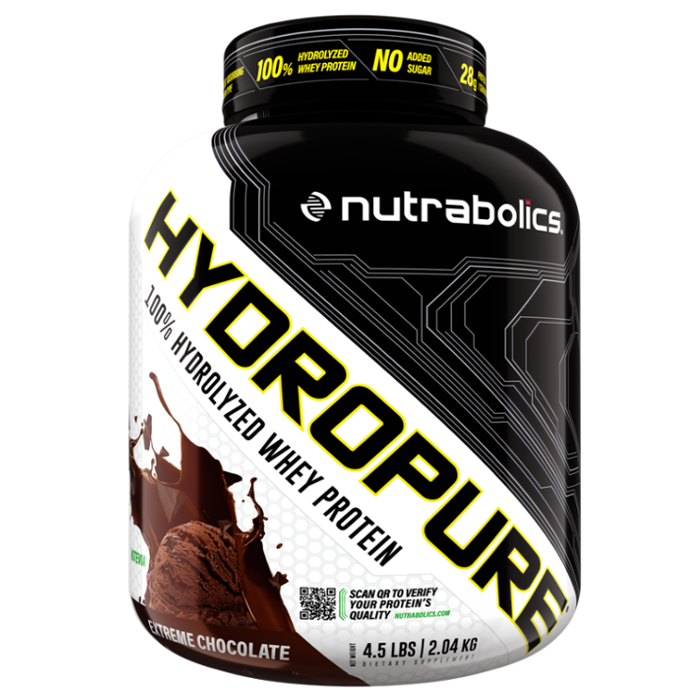 Whey protein hydrolysates are far superior in their quality, digestibility and absorption rates. Using protein powders contributes to increased muscle protein synthesis and can help to increase strength and size. Hydropure contains 28g of protein per serving with only 3g of carbs and 1g of fats. Nutrabolics haven't forgotten about the flavour either and there are 4 delicious flavours to choose from.
Hydrolysate proteins can be used at any time during the day, but they are ideal for post-workout due to the fast digestion rate of the protein. This means it is absorbed quicker and therefore can get to repairing the muscles at a faster rate.
Anyone wanting a protein low in calories and high in protein and which is rich in amino acids designed to trigger muscle protein synthesis and faster recovery.