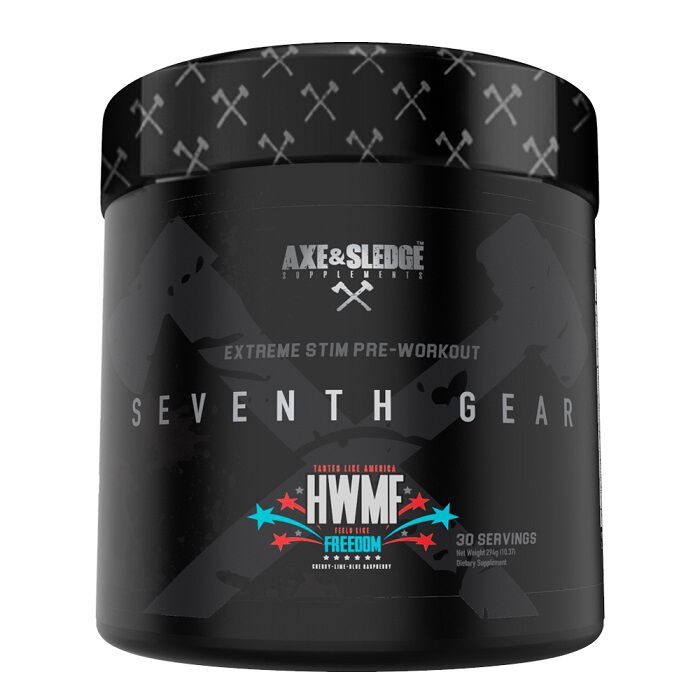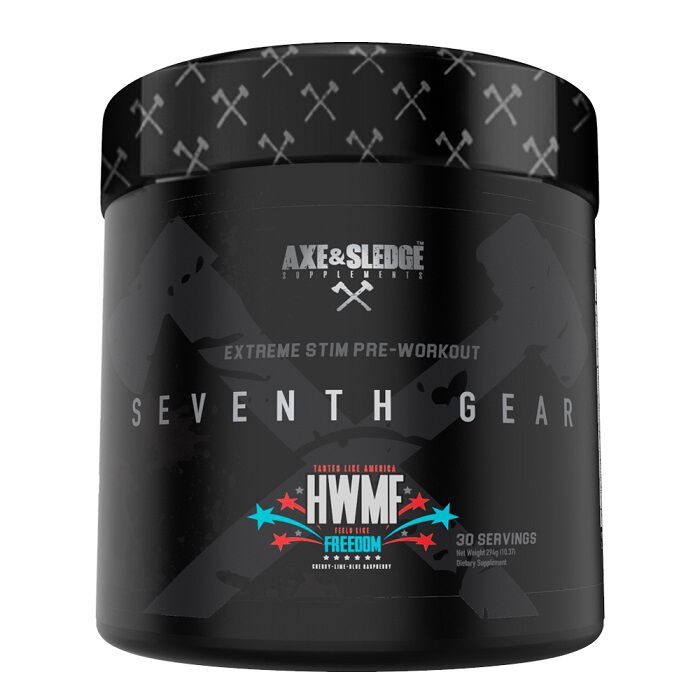 Offer
Save 50% on shipping when you spend £150 (UK is FREE over £50).
Seventh Gear
Product Guide
A huge 500mg total of several stimulants
Beta alanine for your endurance
Betaine for the output and strength
Creatine MagnaPower for the ultimate energy production
Alpha-GPC for the focus and power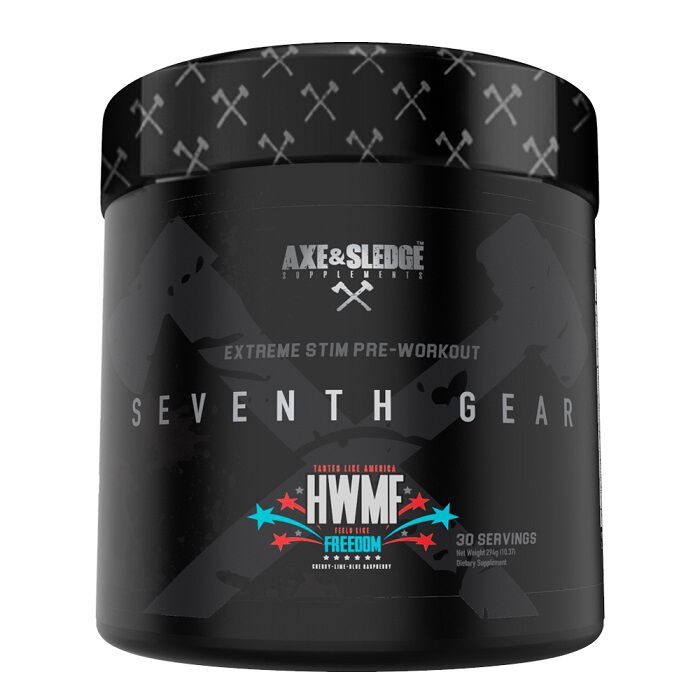 Axe & Sledge have taken on the challenge of adding an effective pre-workout energy stimulant to the market. The formula is made up of three unstoppable stimulants along with a big scoop of caffeine for a hard-hitting stimulant-heavy experience.
Seventh Gear is a super intense pre-workout so probably not one you need to use on a daily basis! This is the perfect pre-workout to pull out for a BIG session when you've got an especially long and tiring day.
People with a big workout ahead who are pretty well-acclimatized to the intense caffeine dose this product provides. It's far from gentle, and you need to be comfortable with this kind of product if you're going to use it regularly. Avoid using for evening workouts due to the half-life of stimulants contained.