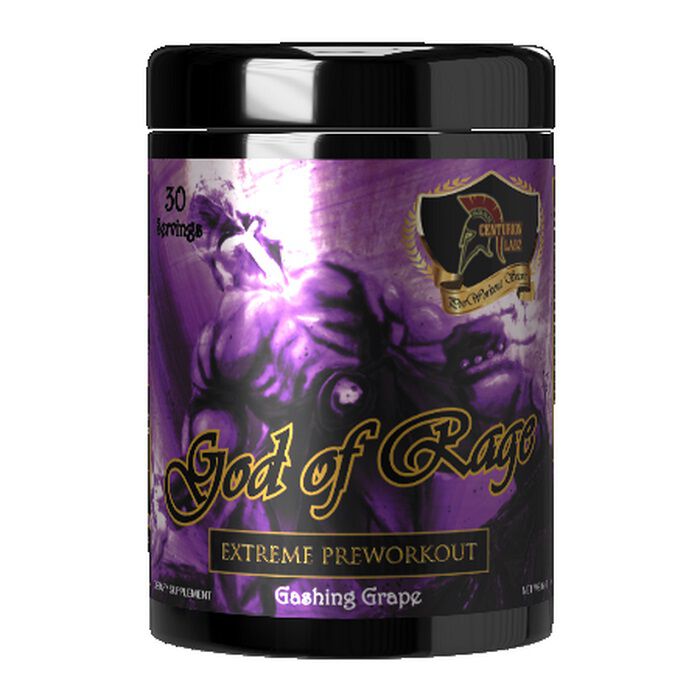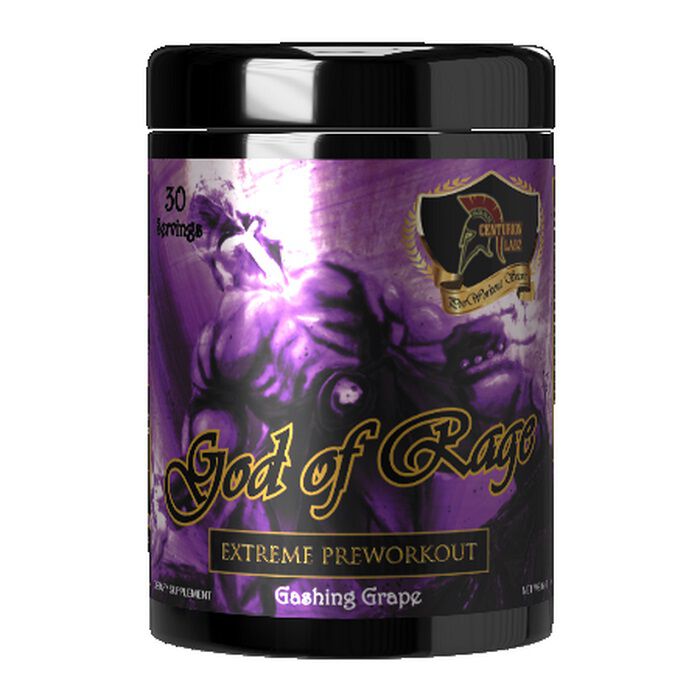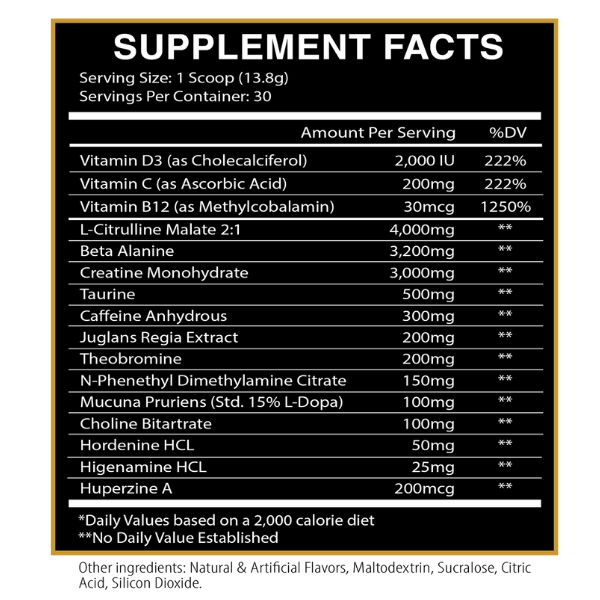 God of Rage 25 Servings Gashing Grape Pre Workout
God of Rage 25 Servings Gashing Grape
Product Guide
Skin-splitting muscle pumps
Nootropics for mental focus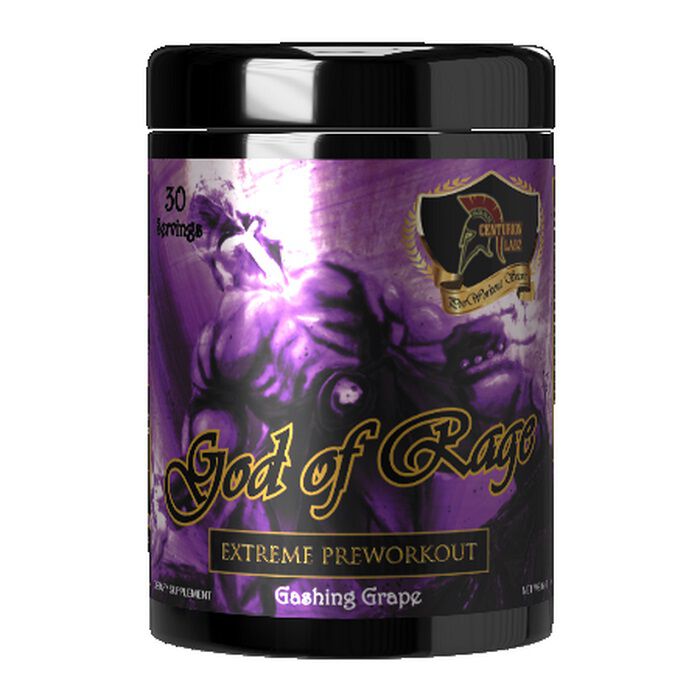 The New God of Rage by Centurion Labz is their most comprehensive pre-workout ever! God of Rage is incredibly smooth, yet gives you the energy kick and focus of old school pre-workouts.
Use around 30 minutes before starting your training session. If you are sensitive to stimulants, avoid use in the last few hours before bed, or opt for a half scoop! Centurion also have non-stim options!
Seriously strong formula! Not for use of persons under the age of 18. Do not use if you are currently breast feeding, pregnant, or plan to become pregnant.
Ingredients
Centurion Labz God of Rage 25 Servings Gashing Grape
Directions
For beginners, mix 1/2 scoop with 6-12 oz of water and consume 30 minutes before training. For the truly hardcore, mix 1 full scoop with water and consume 30 minutes before training. DO NOT EXCEED 1 scoop in a 24 hour period.