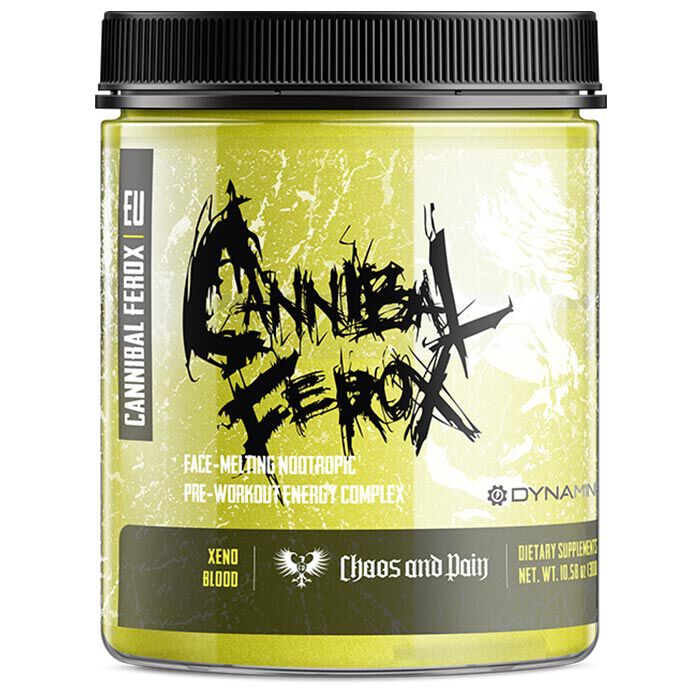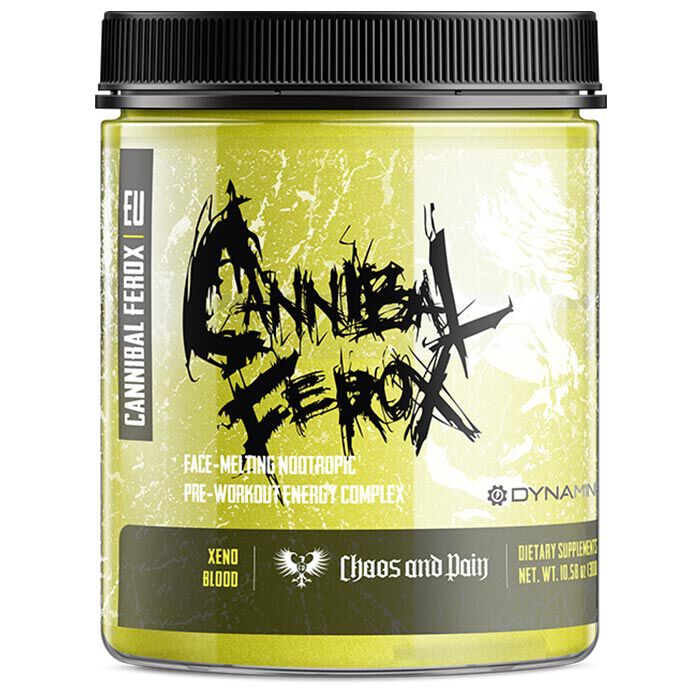 Cannibal Ferox Pre-Workout
Offer
Save 50% on shipping when you spend £150 (UK is FREE over £50).
Cannibal Ferox
Product Guide
Clinical dose of beta alanine
Added nootropic ingredients
energy, pump and focus in one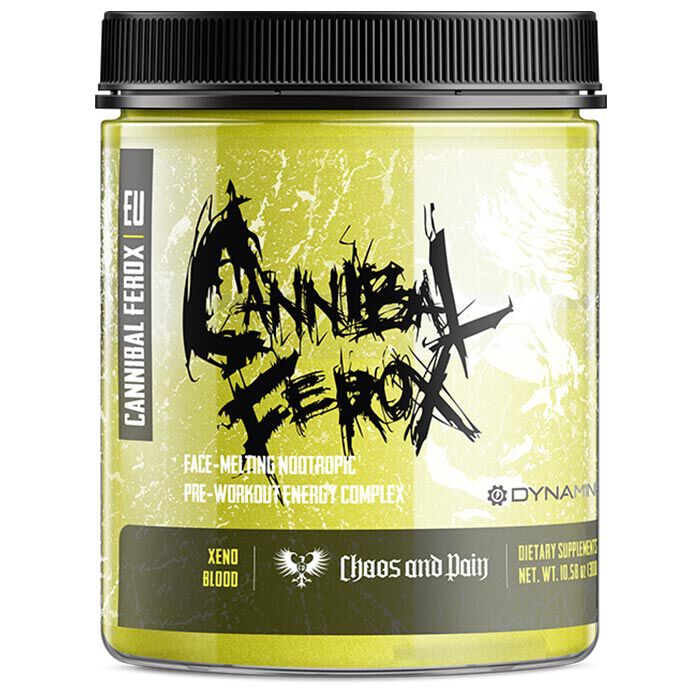 Cannibal Ferox is an intense pre-workout made by Chaos & Pain containing 11 ingredients that will promote optimal mental and physical performance in the gym. You can expect an increase in focus and determination due to to its stimulant content from the , dynamine, caffeine anhydrous and green tea extract, and an improvement in muscle pumps and contractions due to the citrulline and better fatigue resistance thanks to the inclusion of the lactate buffering agent, beta alanine content. Cannibal Ferox has all the ingredients you need for a great workout!
Pre-workouts are usually taken around 15-30 minutes prior to working out giving the body time to utilise the ingredients present within the product. We always recommend supplementing with pre-workouts during the heavy workout days where it involves compound lifts such as bench press, deadlifts or squats because constant use of pre-workouts leads to tolerance and thus become less effective.
Cannibal Ferox is a strong pre-workout that we recommend for only experienced users. Beginners may experience unwanted side effects such as crashes and a lack of sleep.
Ingredients
Chaos & Pain Cannibal Ferox
Directions
As a dietary supplement, take one (1) scoop with 200-300ml of water 15-20 minutes prior to your workout. Due to extreme potency one may wish to access tolerance by taking half a scoop before moving to a full scoop. Do not exceed more than one scoop in 24 hours.