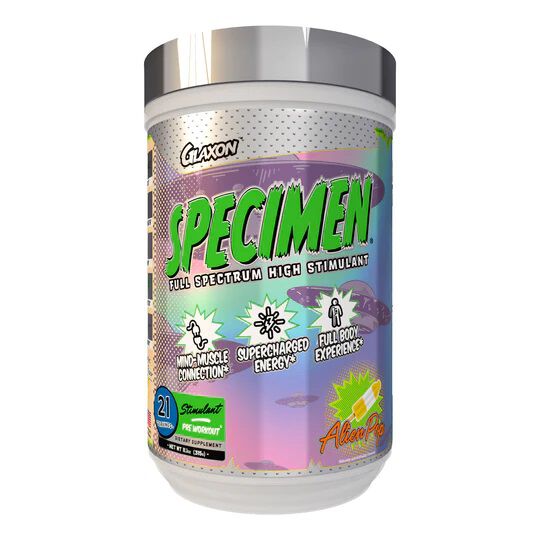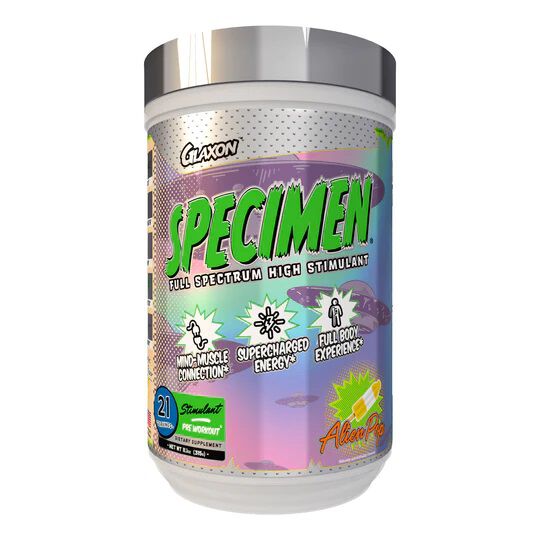 Specimen
Product Guide
Relentless drive, energy and motivation to destroy your workouts
Maximum nitric oxide production for optimal muscular performance
Beta alanine helps to buffer the lactic acid
Added cholinergics for increased mental performance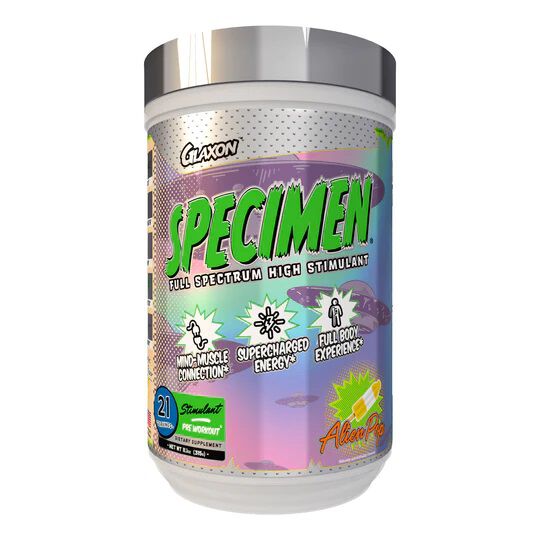 At the end of a long day of work, motivation and energy may be too low for a training session. Specimen pre-workout contains enough caffeine to energise your session, glycerol to fill your muscles up and electrolytes to keep your muscles hydrated. A balance of choline based ingredients within the pre also increase cognitive function through motivation. It's a pre-workout that will send you skyrocketing through your workout.
To promote higher energy output for your workout, save this pre-workout for your toughest of sessions. The blend of osmolytic agents such as betaine, glycerol and taurine with electrolytes help promote hydration. Due to some of the ingredients within this formula we don't recommend you take this for every session as a tolerance can build up.
The ingredients within specimen are dosed at a very high level, and some of these can have adverse effects on some individuals. For that reason, we only recommend that advanced pre-workout users take Specimen.