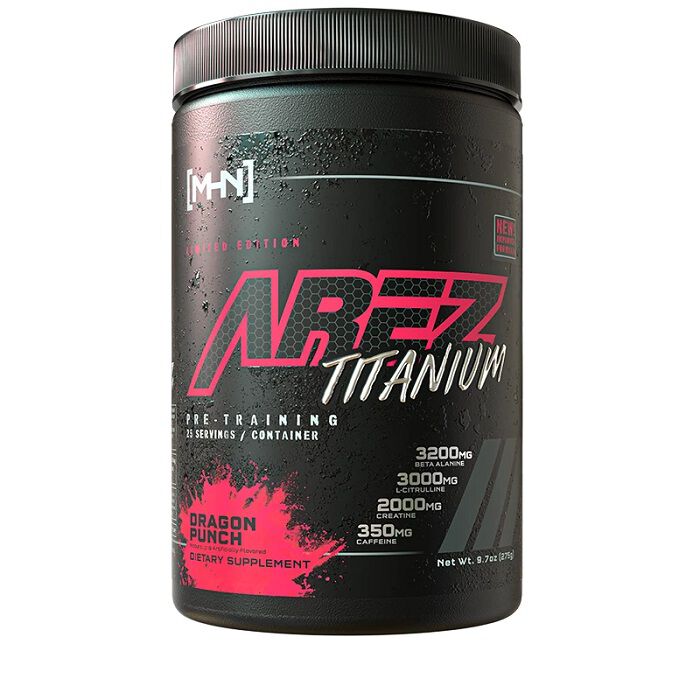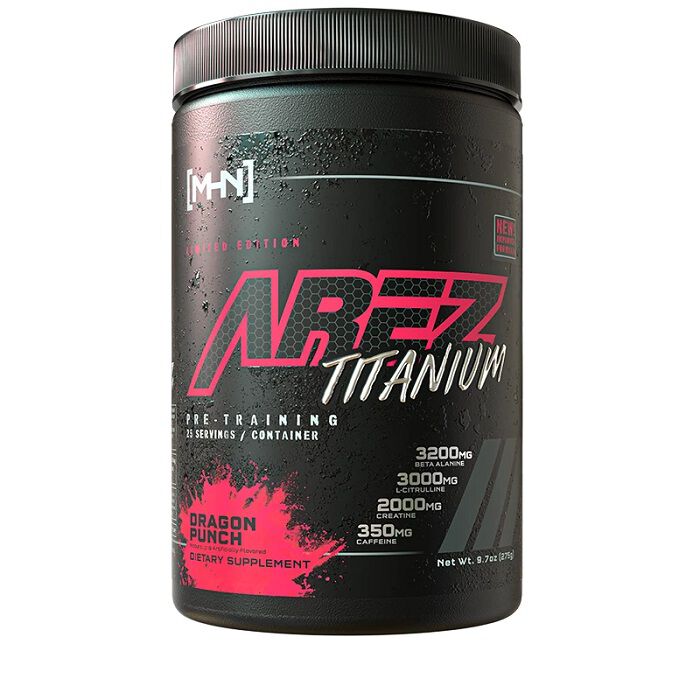 Arez Titanium Limited Edition Pre-Workout
NTEL Nutra (Modern Hardcore)
Offer
Save 50% on shipping when you spend £150 (UK is FREE over £50).
Arez Titanium Limited Edition
Product Guide
A 'happy anger' sensation
Available in three crazy flavours
Obtain the mind of a winner
Part of a range that has been universally acclaimed
A rare, limited edition product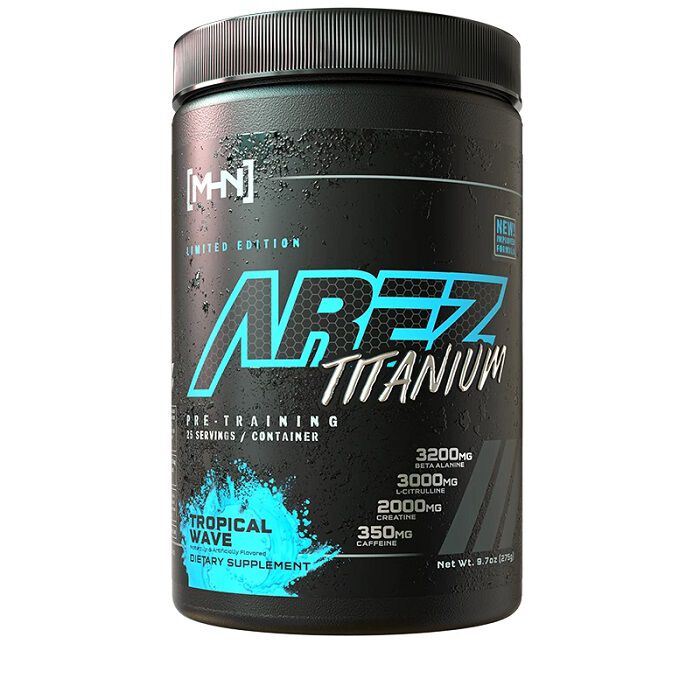 Arez Titanium has received extensive praise from all who are part of the fitness world. There is a reason they have only released this version as a limited edition. The sensation of razor-sharp focus and 'happy anger' aggression is reserved only for the elite. Could that be you?
It is recommended that consumption provides the best effects when taken around 30 minutes before you train. Allow your body to enter the 'happy anger' phase and go get sweaty. This could change slightly depending on your tolerance, which we recommend you assess.
If you are a fan of the effects of Arez, then we certainly think that the latest buzz will be appreciated by you especially. Those of you who struggle to maintain focus on the task at hand, and need to keep the self-doubt at bay, this is what you need.