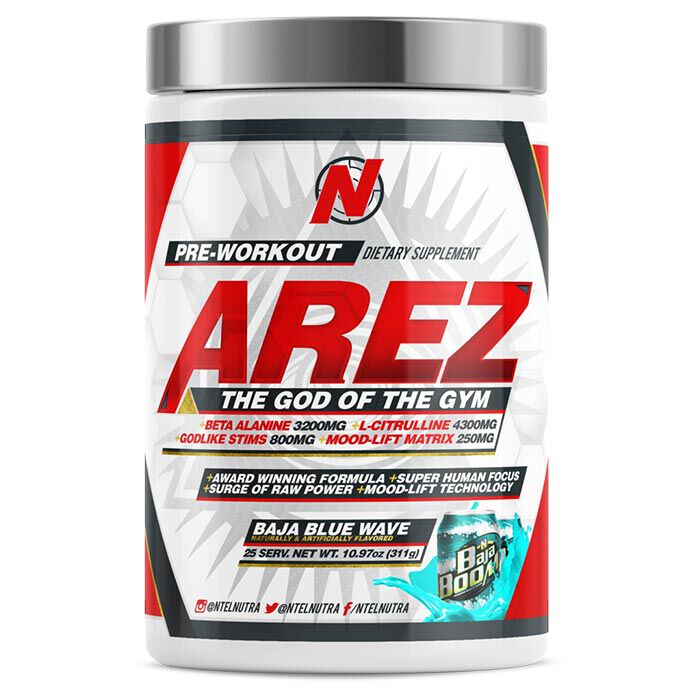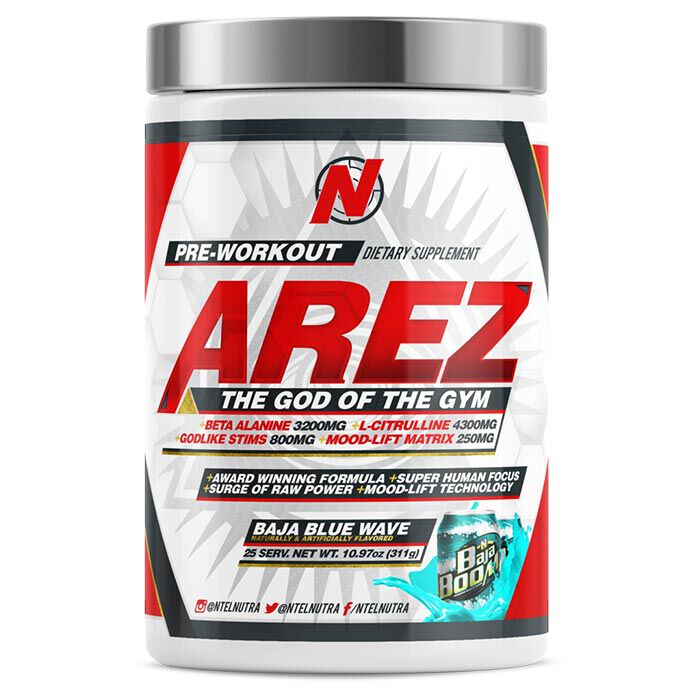 Arez Pre Workout
NTEL Nutra (Modern Hardcore)
Type
Preworkout: Aggressive
Offer
Pick 2 FREE items at checkout for every £100 spent to a max of 6 items in total
Offer
Pick 4 FREE items when you spend £200+
Offer
Pick 6 FREE items when you spend £300+
Arez
Product Guide
Relentless drive, energy and motivation to destroy your workouts
Elevated alertness, concentration, cognitive function and focus
Maximum nitric oxide production for optimal muscular performance
Beta Alanine buffers the build up of lactic acid for prolonged physical performance
Added nootropics for non-stimulatory mental performance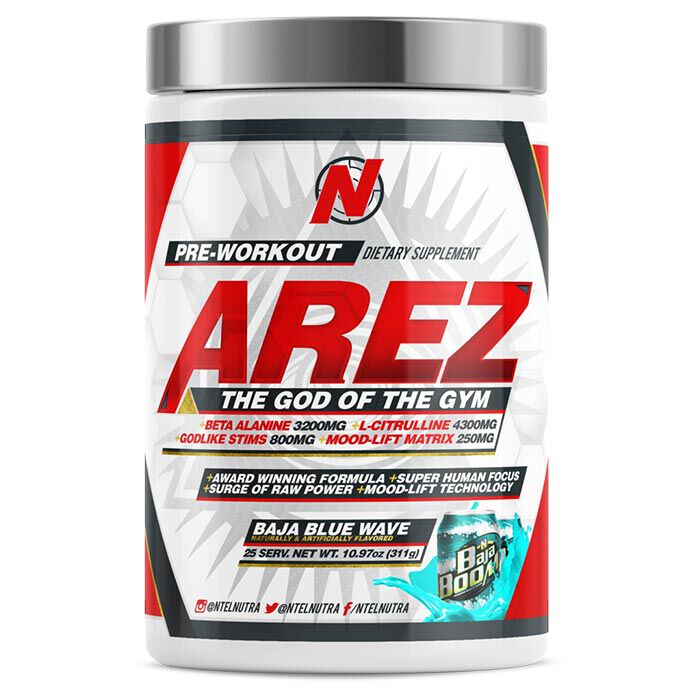 NTEL Nutra Arez is a complete pre-workout containing minerals, amino acids, ergogenic ingredients, stimulants and nootropics which have shown to promote optimal mental and physical performance. Ingredients such as l-citrulline and beta alanine promote optimal nitric oxide uptake into the muscles as well as buffering the build-up of lactic acid thus encouraging you to train harder and longer for an intense workout experience. Stimulants and nootropics have been added to optimise mental performance keeping you focused on the task at hand.
Like any other pre-workout on the market, it should be consumed before you start your workout giving your body enough time to absorb the active ingredients. It is best to limit the usage of this pre-workout to a maximum 2-3 times a week as the body will build up a tolerance with some of the ingredients such as caffeine and other stimulants. We recommend using it on your heavy days where compound lifts are involved. It should not be taken late in the evening as it will interfere with your sleeping pattern.
NTEL Nutra is a high stim based pre-workout which is recommended for experienced pre-workout users. Those whom are sensitive to the effects of caffeine should not consume this product due to its high caffeine/stimulatory content.