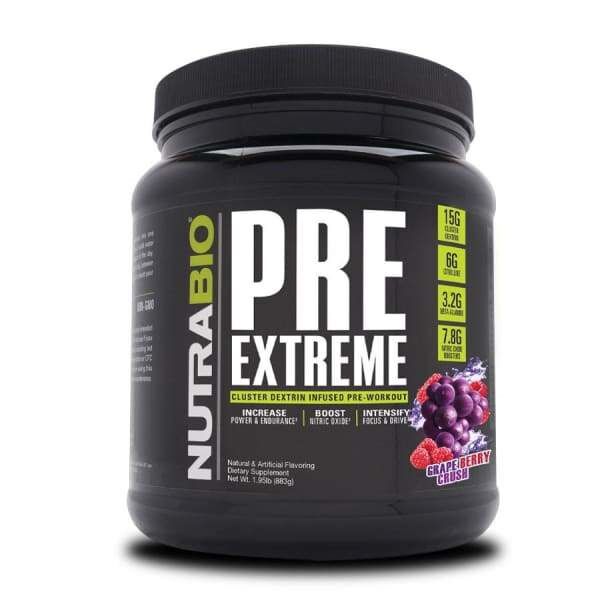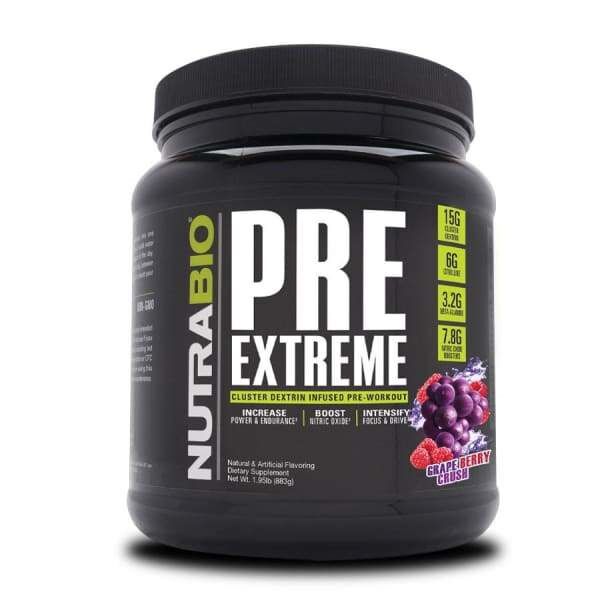 Pre Extreme
Product Guide
Builds explosiveness, power, and strength
Includes 15G of Cluster Dextrin®
Enhances endurance and increases reps
Accelerates performance and recovery
Supercharges mental focus and acuity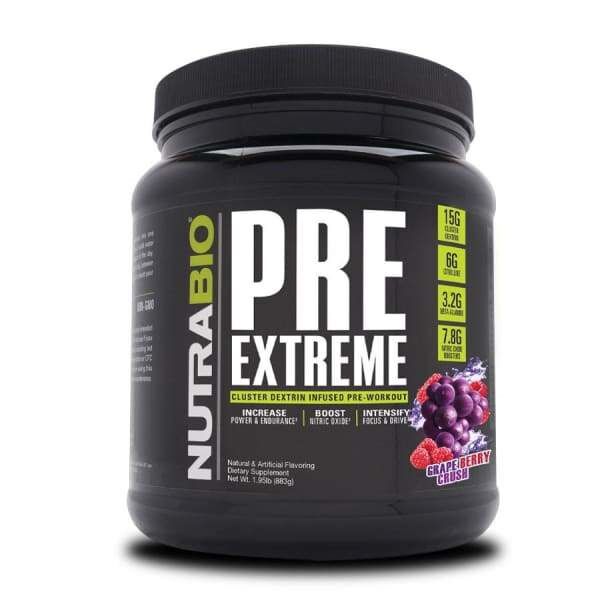 A lot of other pre-workouts use ingredients that are ineffective or not properly dosed. All the ingredient in PRE Extreme are research backed and dosed efficaciously based on the current scientific literature.
We don't recommend taking other stimulants with PRE Extreme due to the efficacious doses of stimulants already found in the product.
Pre Extreme is perfect for those who perform long and challenging workouts. PRE Extreme has also been found to be very effective for those individuals who work out first thing in the morning on an empty stomach and in a glycogen depleted state.
Ingredients
NutraBio Pre Extreme
Directions
Mix one heaping scoop of PRE into 12-14 ounces of water and consume 30-45 minutes prior to training.