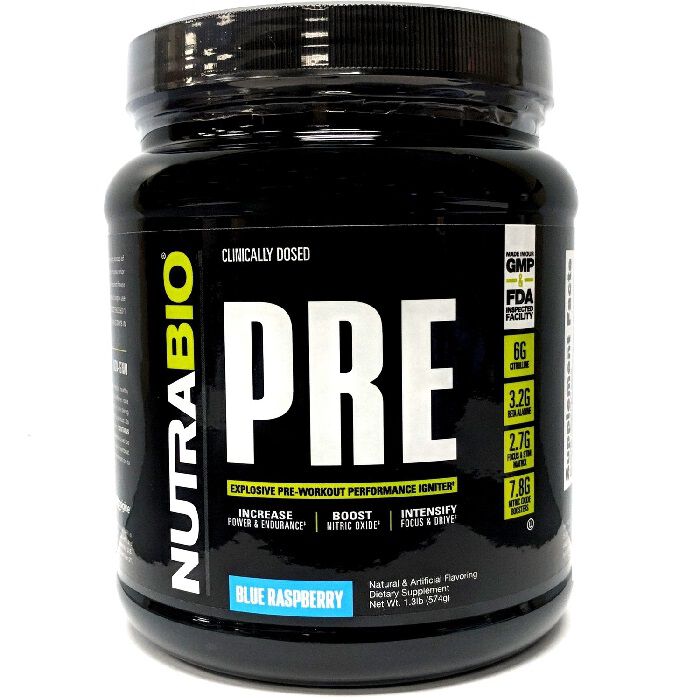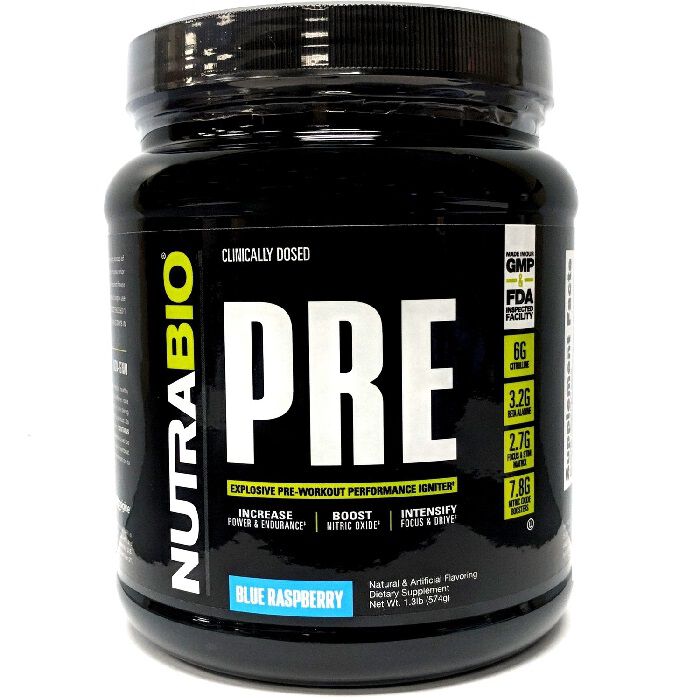 PRE Workout 20 Servings Blue Raspberry
Product Guide
Clinical doses of 22 research-backed ingredients
Caffeine anhydrous and Infinergy Di-Caffeine Malate to boost energy
Beta-Alanine to increase endurance
Pharmapure creatine monohydrate for greater strength, power, and muscle growth
Electrolyte and hydration optimizer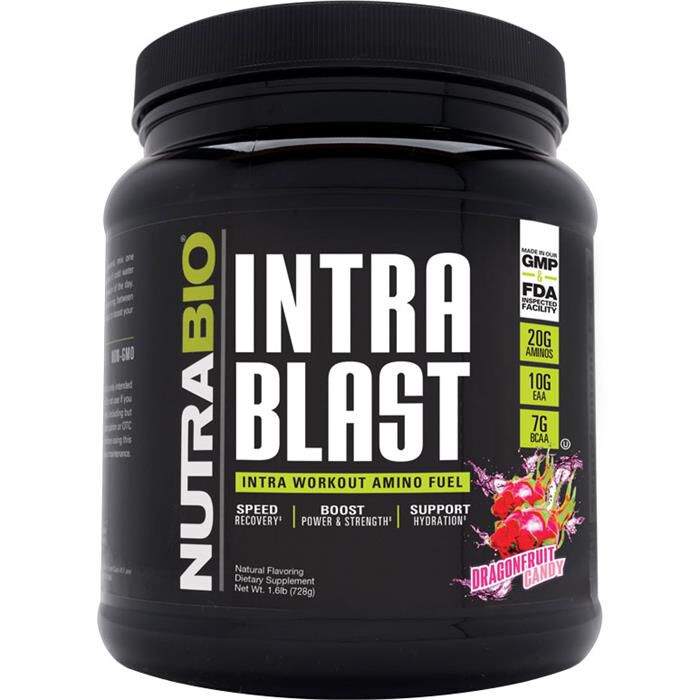 NutraBio PRE was formulated with a single goal in mind. To create the absolutely most effective, thorough, and purest pre-workout in existence...period. PRE removes the need to stack multiple products or ingredients together to get the desired effect. The formula covers energy, pump and focus and even includes your daily serving of creatine. The ultimate all-in-one!
Use before a challenging workout. Due to high amounts of stimulants, you might want to avoid taking in an evening as sleep may be disrupted. We don't recommend taking other stimulants with PRE.
Best used by those who've already had some experience with milder pre-workouts (if not, you may wish to try half a serving initially to assess tolerance). Perfect for those who train bodybuilding style and want to take workout intensity to new levels.
Ingredients
NutraBio PRE Workout 20 Servings Blue Raspberry
Directions
Mix one heaping scoop of PRE into 12-14 ounces of water and consume 30-45 minutes prior to training.