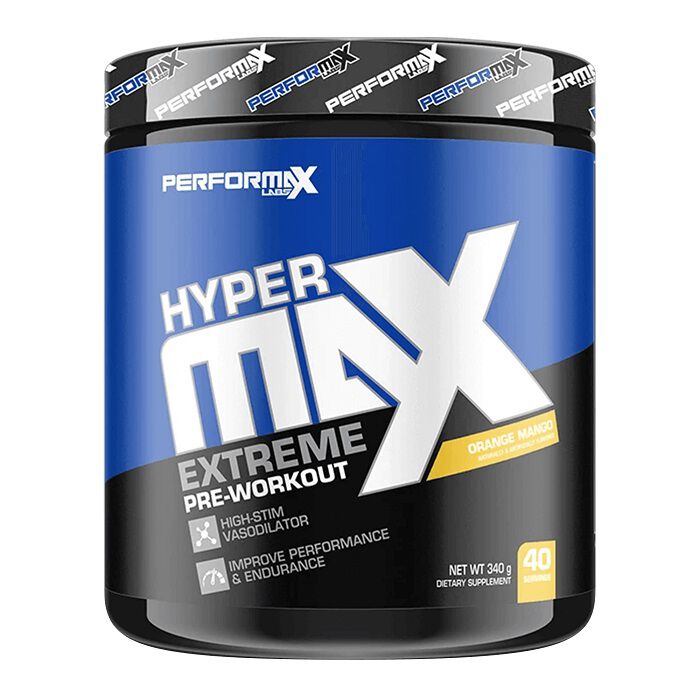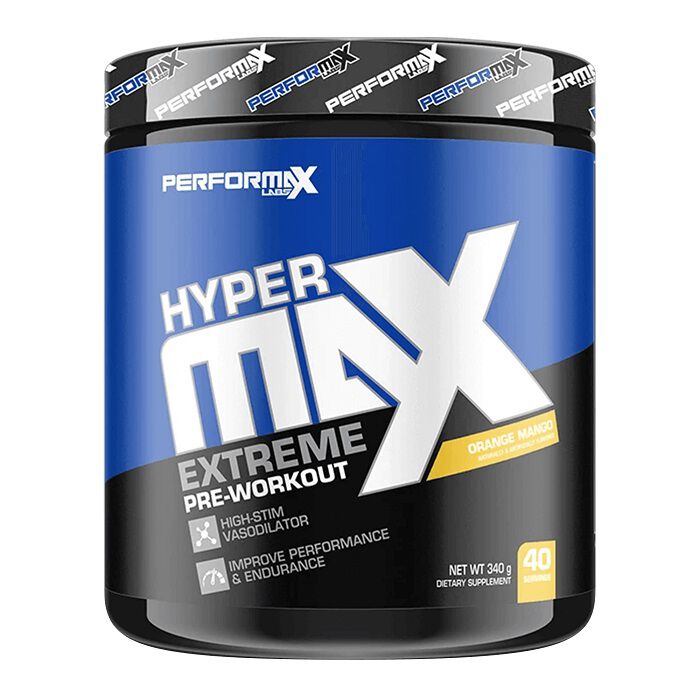 Hypermax Extreme Pre Workout
Hypermax Extreme
Product Guide
Practically perfect preworkout
6 ingredient energy and focus stack
Lets you train from start to finish at high intensity
Novel endurance and anti-fatigue components
Shocking improvements in vascularity
Increased intracellular hydration for the fullest pumps possible
Covers all essential aspects required for superlative performance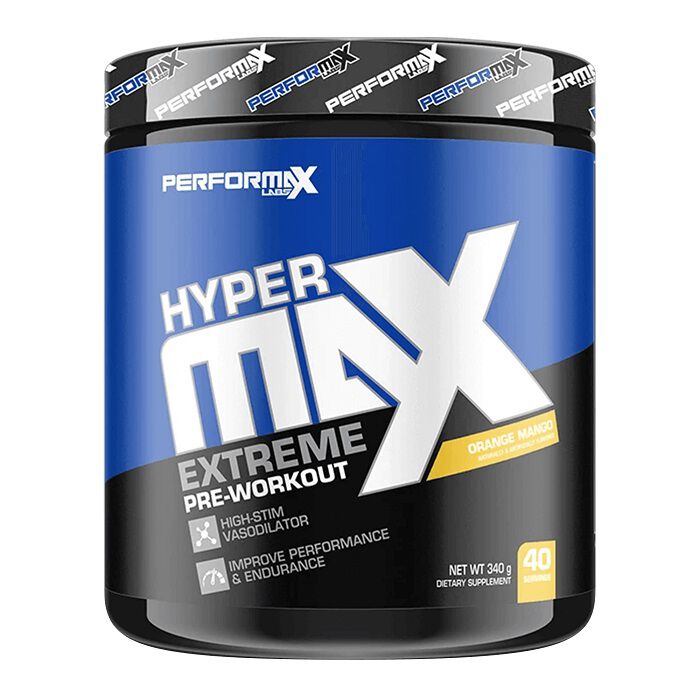 HyperMax XT is for the person wanting a preworkout that covers everything you would want in a preworkout. It only includes ingredients that make an immediate impact for the workout rather than those such as creatine that need to be dosed daily to see benefits. A high energy formula that combines nutrients designed to boost endurance, combat fatigue, increase vascularity and muscle pumps, we can't think of a reason why you wouldn't want to try this.
Keep its use limited to 2-3 times a week and cycle off it for a week after every 4-6 weeks of use. You only want to take this for tough workouts and in our opinion you do not want to be taking it within 4-6hrs of your bedtime.
This is one for the hard training athlete who enjoys pushing their body to its limits. If your only experience with preworkouts is one by a mainstream brand, we'd suggest easing into this slowly but the reward will be worth it.
Ingredients
Performax Labs Hypermax Extreme
Directions
Consume 1 scoop in 4-8 ounces of water 30 minutes pre-workout to assess tolerance. After assessing tolerance, consume 1-2 scoops in 8-12 ounces of water 30 minutes pre-workout. Do not exceed 2 scoops in 24-hour period.