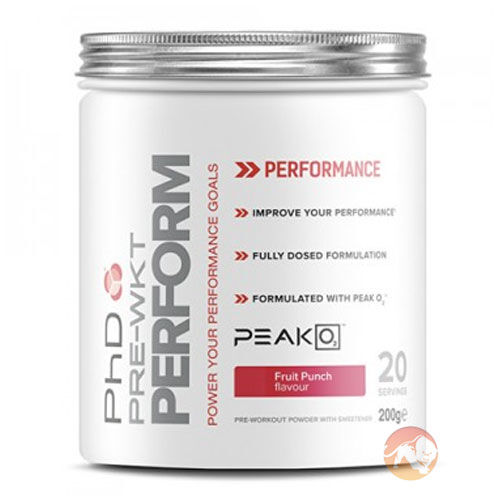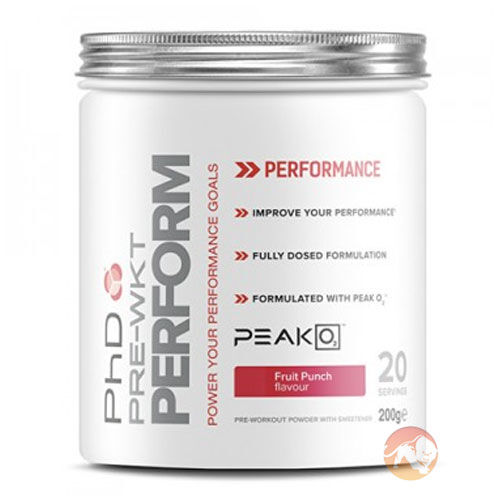 Pre-Wkt Perform 20 Servings Sour Apple DISC Pre Workout
Offer
Pick 2 FREE items at checkout for every £100 spent to a max of 6 items in total
Offer
Pick 4 FREE items when you spend £200+
Offer
Pick 6 FREE items when you spend £300+
Pre-Wkt Perform 20 Servings Sour Apple DISC
Product Guide
Ideal pre-workout for beginners
Just 100mg caffeine for natural energy with no crash
Creatine helps enhance strength and mass
Peak O2 is a patented mushroom blend shown to aid power and endurance
Beta-Alanine is perfect for higher reps in the gym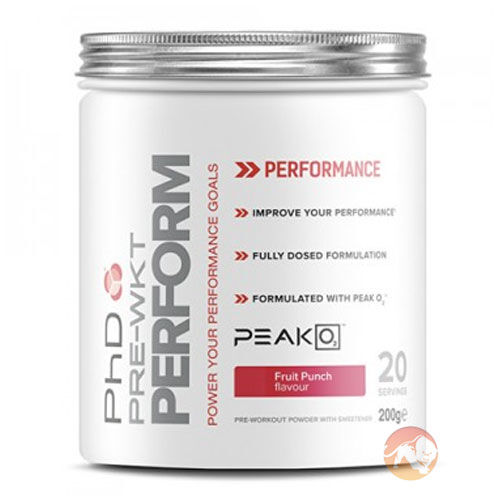 PhD Nutrition Pre-Wkt Perform is based around a light energy blend and relies instead on three proven strength, endurance and power enhancers which will also provide anti-fatigue benefits. The inclusion of Peak O2 in particular makes this a novel ingredient for most preworkout users and the main reason to trial this one.
Use Pre-Wkt Perform before a workout to enhance power and intensity.
Pre-Wkt Perform is perfect for those who want a research based preworkout without too many stimulants.
Ingredients
PHD Nutrition Pre-Wkt Perform 20 Servings Sour Apple DISC
Directions
Add 1 scoop (10g) to 300ml of ice cold water and shake for 10 seconds.