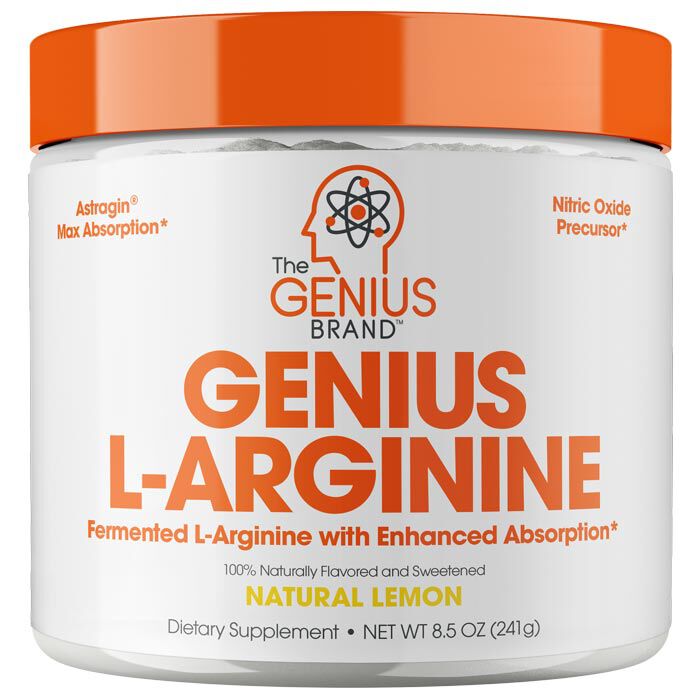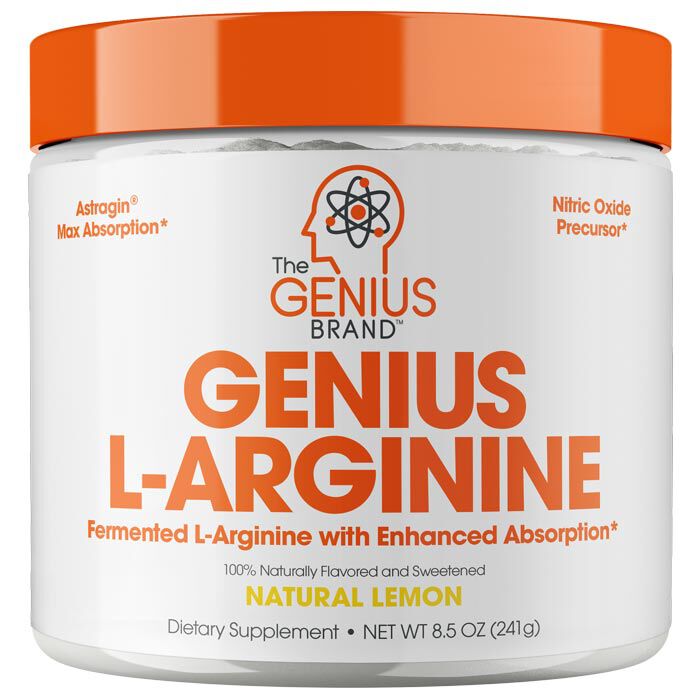 Genius L-Arginine Pre Workout
Offer
Pick 2 FREE items at checkout for every £100 spent to a max of 6 items in total
Genius L-Arginine
Product Guide
Amino acid responsible for nitric oxide production
Promotes optimal muscular pumps, contractions and overall physical performance
Increased blood flow to the working muscles thus increasing nutrient and oxygen uptake
Contains 5 grams of l-arginine per serving
Can be added to any beverage including other powdered supplements such as pre-workouts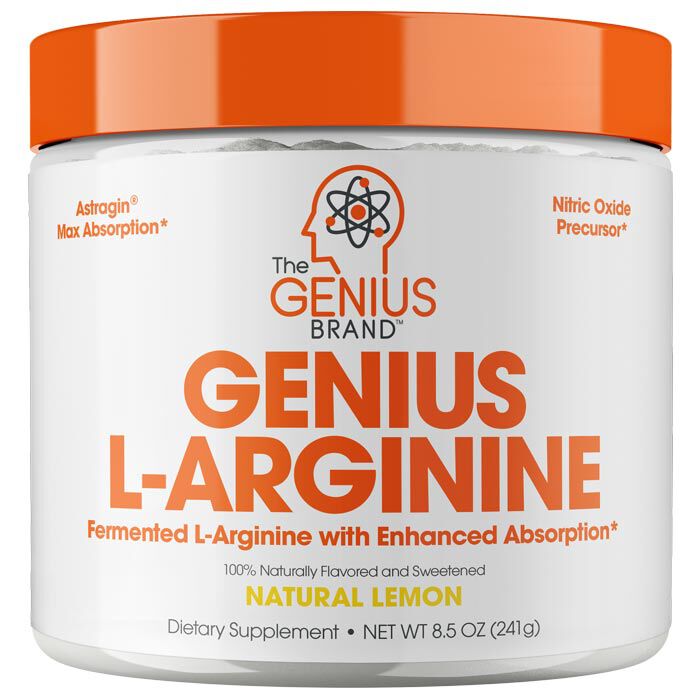 L-Arginine is an conditionally essential amino acid which cannot be synthesised in the body and therefore needs to be consumed through the diet. It plays a important role in nitric oxide production via the nitric oxide synthase enzyme which promotes and increase in blood flow to the working muscles. This in turn improves muscular pumps, contractions and overall physical performance which is one of the most common ingredients found in many pre-workout supplements today.
L-Arginine can be taken any time of the year. During bulking phases, l-arginine used in conjunction with a calorie surplus diet will promote better muscular pumps you've never felt before and during cutting phases where the calories are scarce, l-arginine will help fill out your muscles more effectively and prevent them from looking flat.
L-Arginine is an essential amino acid for both men and women and therefore is suitable for anyone looking to improve physical performance by increasing nitric oxide production.