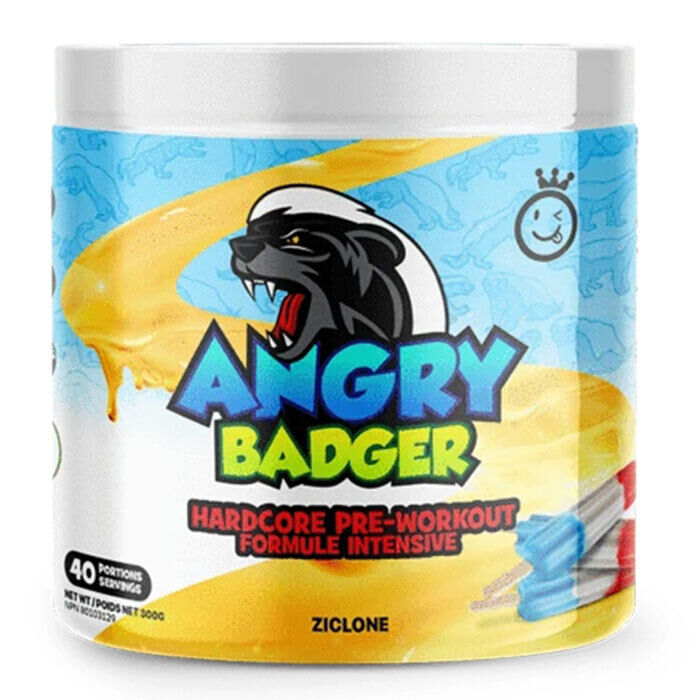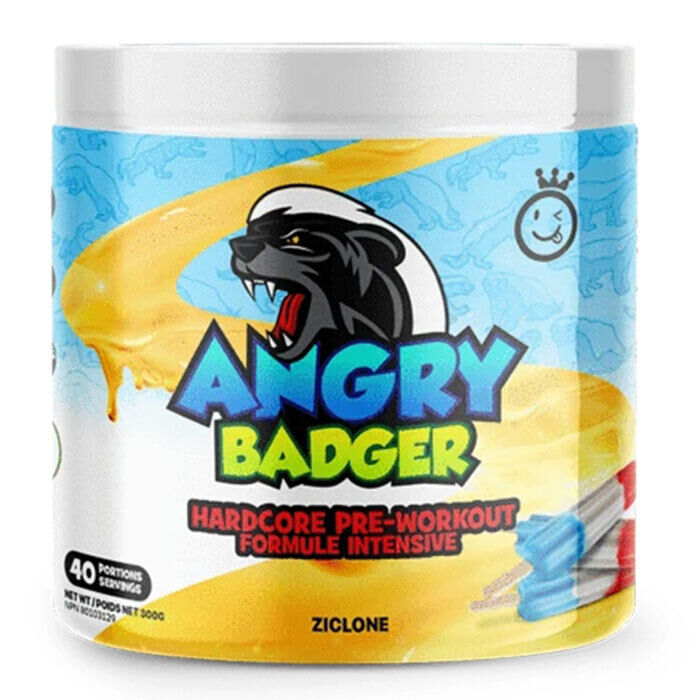 Offer
Get 30% off on all clearance products!
Offer
Save 50% on shipping when you spend £150 (UK is FREE over £50).
Angry Badger
Product Guide
Designed to keep motivated and positive mood
Available in three fruity flavours
125mg caffeine per serving
Embrace your inner badger!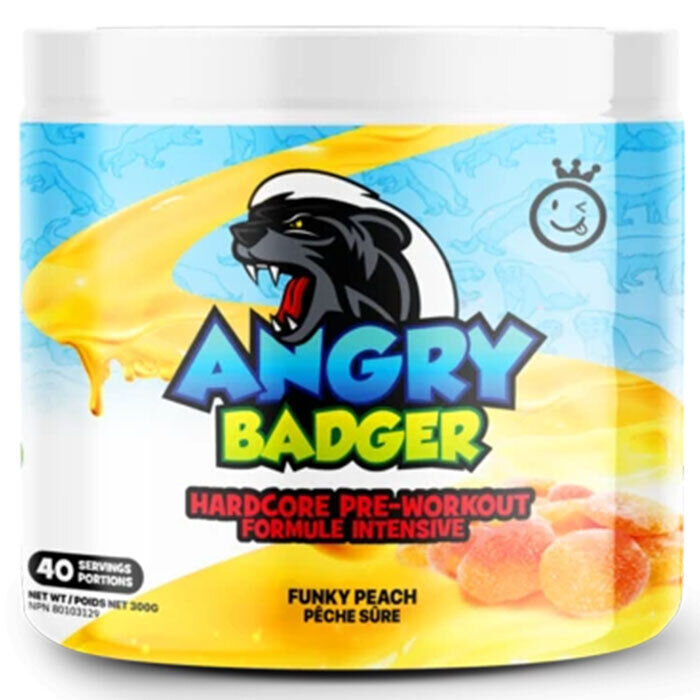 A workout isn't just about your physical capabilities, it is just as much of a mental task. Maintaining a confident and believing state of mind is crucial if you're going to achieve your targets. Say goodbye to self-doubt and procrastination with this wonderfully complex formula.
If you have been away from the gym for a while (been on holiday, or piled on the Christmas calories), and need some extra motivation to get you back into the swing of things, now is the time to try Angry Badger. Also, the fruity flavours and juicy texture make this a great supplement for the summer.
We'd recommend this to athletes who are stim-sensitive, due to the low-stim content in the powder. This could be the ideal supplement for you if you're taking on something new. A new workout, a new machine, or if you're getting started in the world of fitness altogether. Take a sip of this and be afraid of nothing!