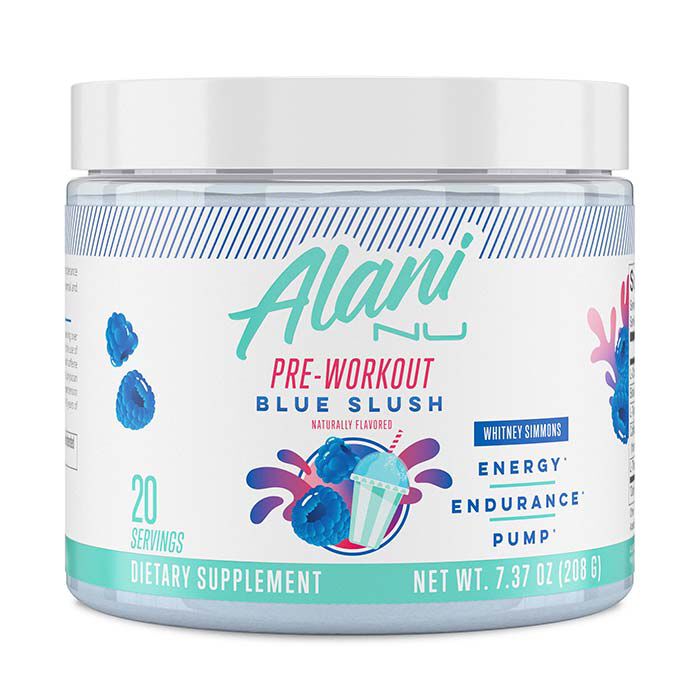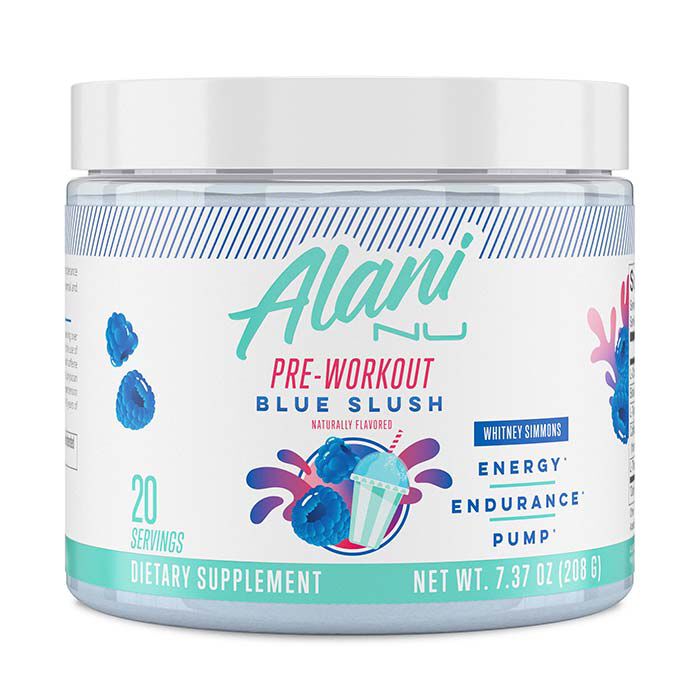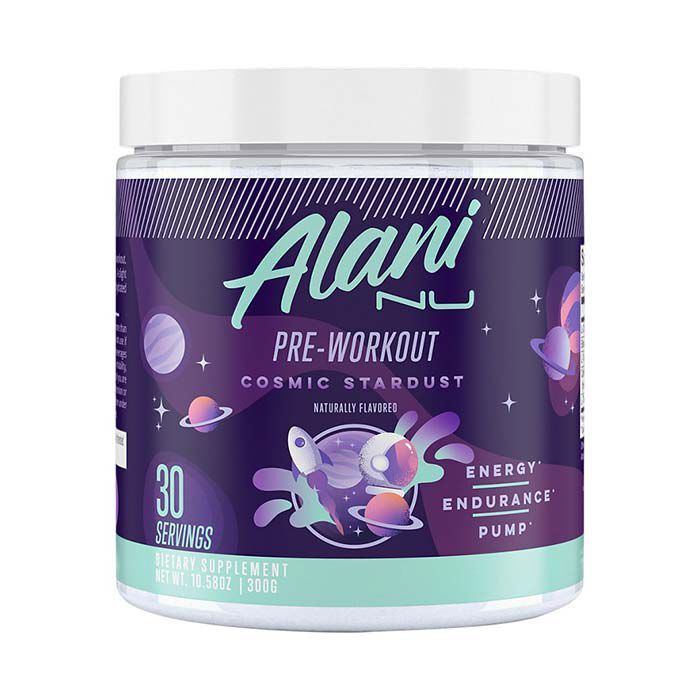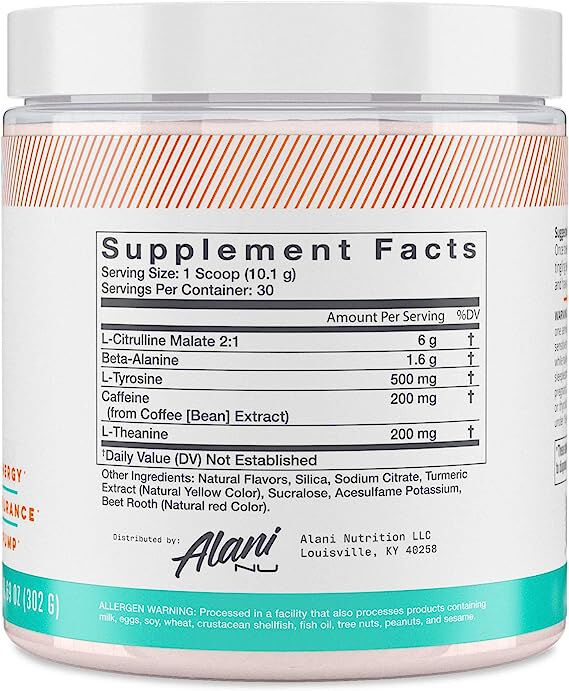 Alani Nu Pre-Workout 30 Servings Sherbet Swirl
Product Guide
200mg caffeine combined with 200mg L-theanine for smooth energy
6g of citrulline malate to help provide intense pumps
1.6g of beta alanine helps provide muscle buffering properties
Contains no proprietary blends or fillers
Banned substance tested and is manufactured in a GMP compliant facility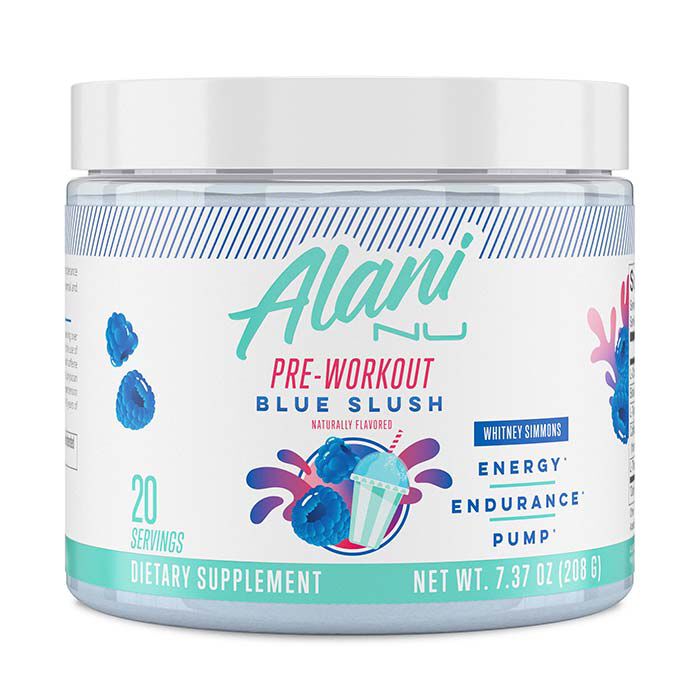 Alani Nu pre-workout has been perfected for taste and performance, with ingredients for energy, pump and focus. This product has a wide range of flavours to choose from that will blend into a refreshing beverage that will quench your thirst. You need not worry about experience jitters or that dreaded post-workout comedown, the formula has been carefully crafted by the team at Alani Nu.
To be used before big workouts. We'd recommend drinking around 20-30 minutes before you get sweaty, to give your body time to embrace the pumps! If caffeine sensitive, you may want to start with a half scoop or avoid taking it late in the day.
If you were looking for a pre-workout that covers all based and delivers on taste, you've found it! Those of you who struggle to maintain the tunnel vision of what you're trying to achieve could certainly benefit from the incorporation of L-Theanine.
Ingredients
Alani Nu Alani Nu Pre-Workout 30 Servings Sherbet Swirl
Directions
Mix 1/2 scoop in 6-8 oz of water 20-30 minutes before your workout. Once tolerance has been assessed, you may use one full serving (1 scoop.)