Snickers Hi-Protein Brownie Bars
Product Guide
15g protein per 2-piece bar
Much lower fat than an ordinary Snickers bar
Considerably lower sugar than a real (non-protein) Snickers bar
The ultimate craving killer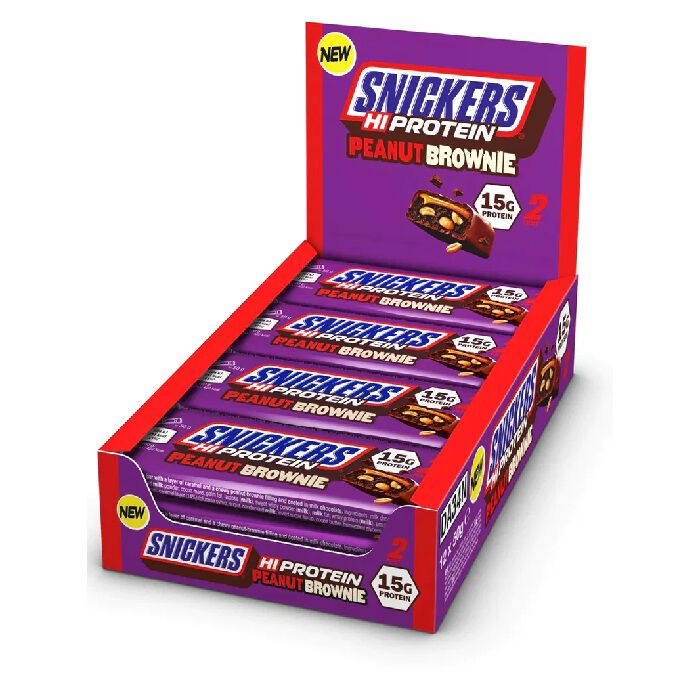 Nuts. Chocolate. Caramel. Brownie. Protein. Need we say more? Your new favourite high protein snack!
These are ideal as a little treat before or after meals to curb a sweet craving and satisfy your 'dessert stomach'. At just over 200 calories each, most of us can fit one of these into our calorie requirements without too much trouble.
Love Snickers? Love brownies? Say no more! These are the perfect alternative to something naughtier.
Ingredients
Mars Snickers Hi-Protein Brownie Bars