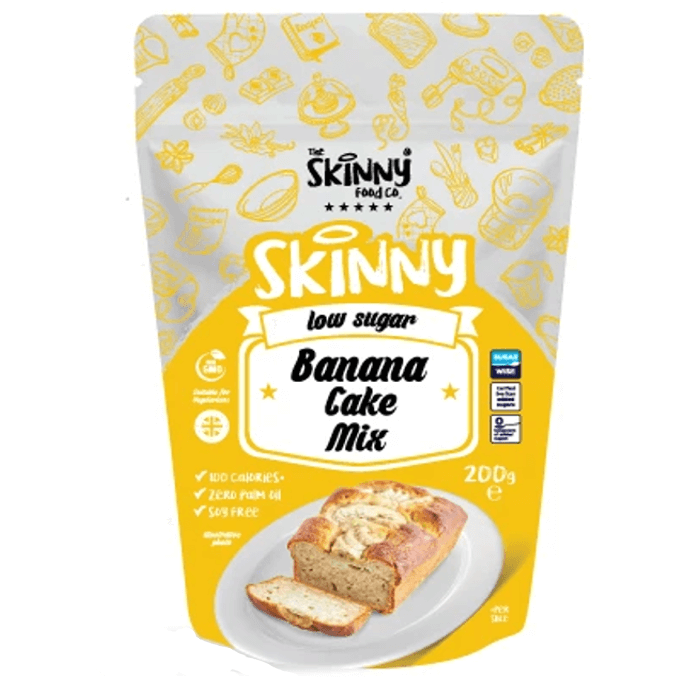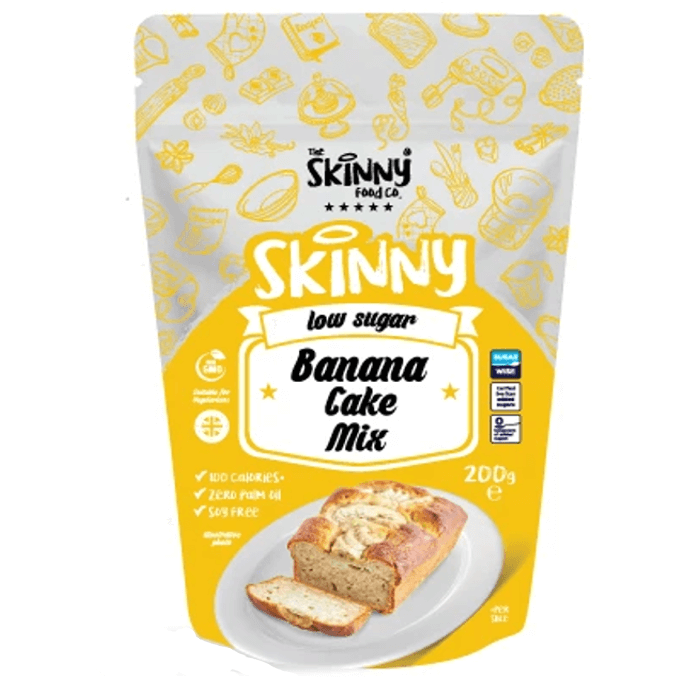 Banana Cake Mix Protein Desserts and Cooking Mixes
Offer
Pick 2 FREE items at checkout for every £100 spent to a max of 6 items in total
Offer
Pick 4 FREE items when you spend £200+
Offer
Pick 6 FREE items when you spend £300+
Banana Cake Mix
Product Guide
Less than 100kcal per slice of banana cake
Contains 4.6g of protein per slice
100% natural flavours and colours
Easy to make and easy to consume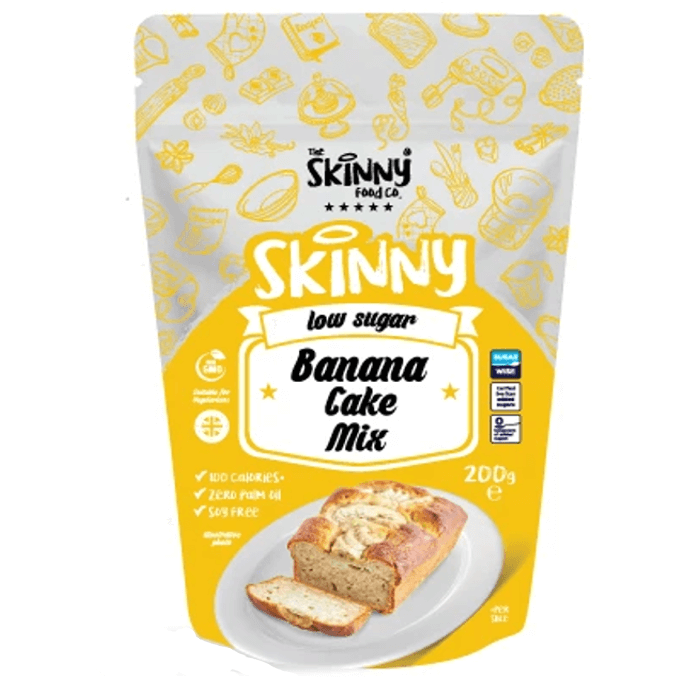 Baking low calorie and low sugar goods is a challenge when you are doing it on your own. With the new Banana cake mix, all you have to do is add eggs, oil and water and bake! It's really as simple as that! The mix is vegetarian friendly and with no artificial flavours so you know you are putting good stuff in your body.
Anytime you want to create something healthy and tasty, but not quite familiar with the baking! Check out the range of Skinny Food Co sauces and syrups to go with them!
Anyone who wants the simple way out of baking should try these mixes! Using only 100% natural flavours and colours and zero palm oil you are sure to be in for a treat with these delicious low sugar Banana Bread slices.