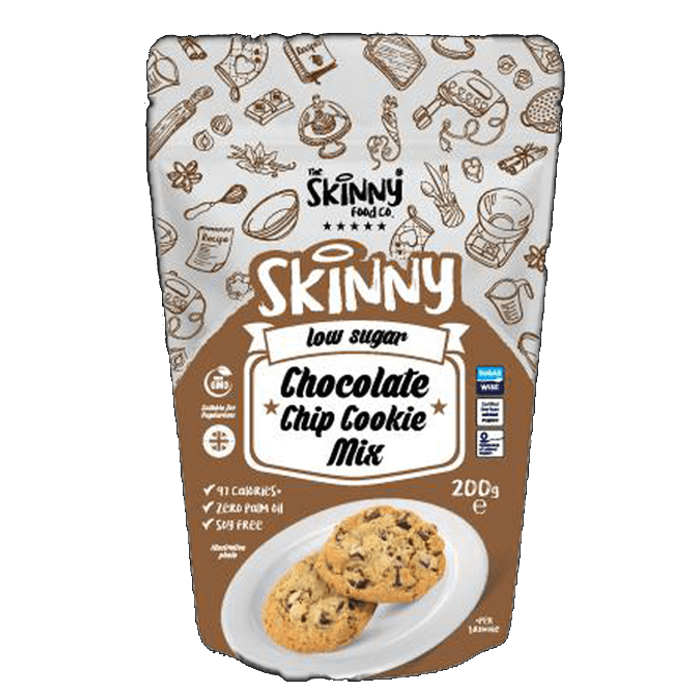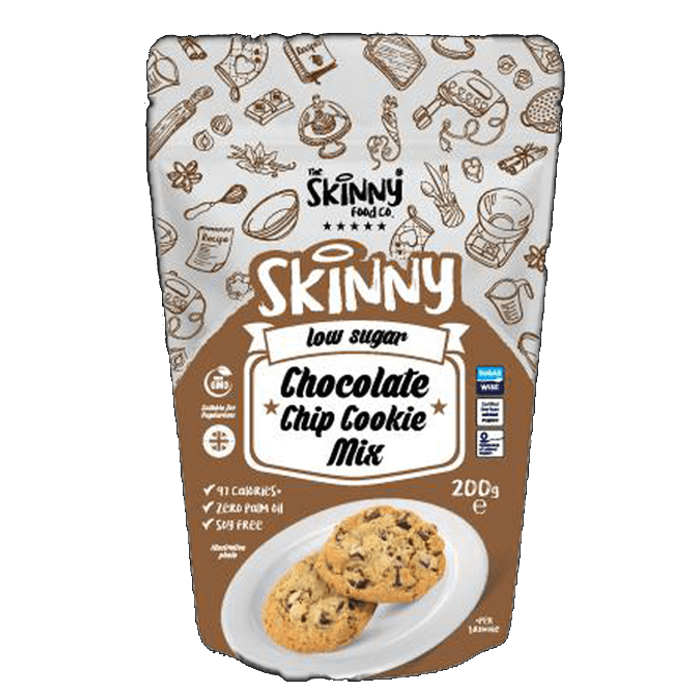 Chocolate Chip Cookie Mix Protein Desserts and Cooking Mixes
Offer
Get 30% off on all clearance products!
Offer
Save 50% on shipping when you spend £150 (UK is FREE over £50).
Chocolate Chip Cookie Mix
Product Guide
Less than 100kcal per cookie
Add in extra chocolate chips or nuts to enjoy more
Super easy to make and bake
100% natural flavours and colours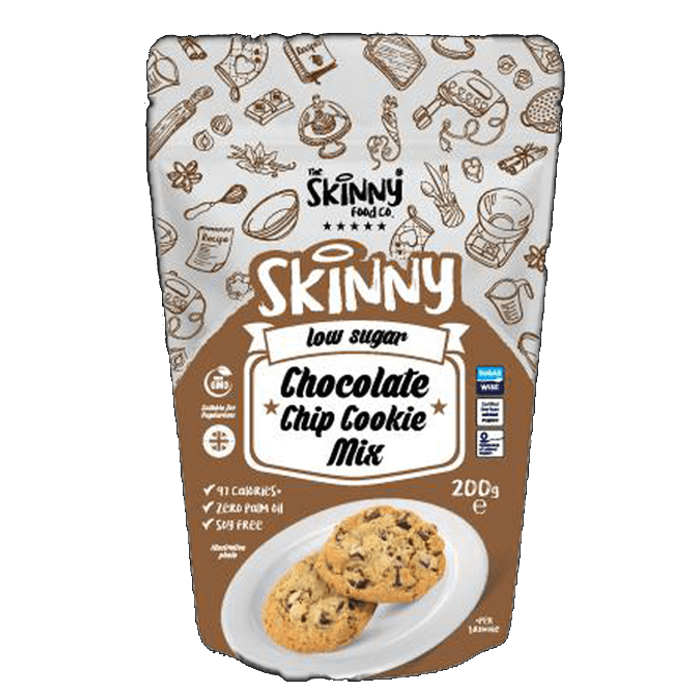 Having cookies isn't normally part of a diet that you are following to lose weight, but when these calories contain only 0.1g of sugar and 97kcal you can't really say no to them! Add a dash of water and oil and bake. It's really as simple as that! The mix is vegetarian friendly and with no artificial flavours so you know you are putting good stuff in your body.
Anytime you want to create something healthy and tasty, but not quite familiar with the baking! Check out the range of Skinny Food Co sauces and syrups to go with them!
Anyone who wants the simple way out of baking should try these mixes! Using only 100% natural flavours and colours and zero palm oil you are sure to be in for a treat with these delicious low sugar chocolate chip cookies.