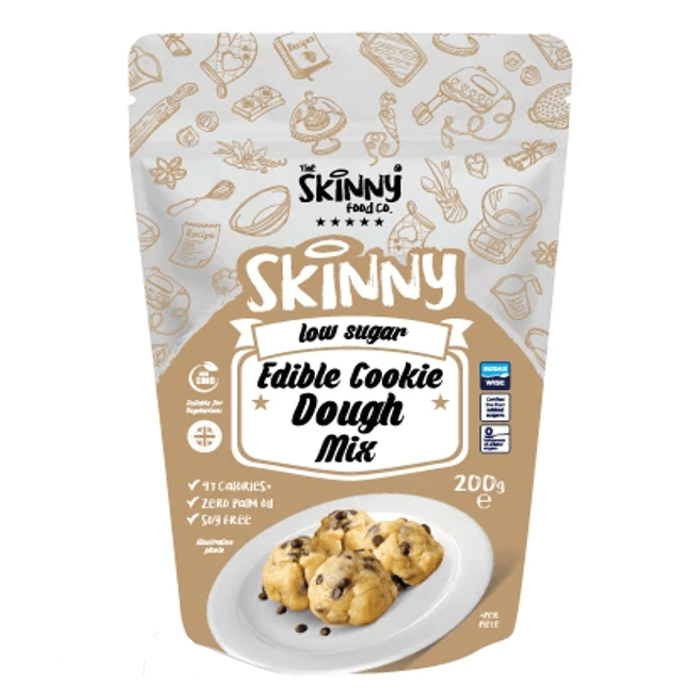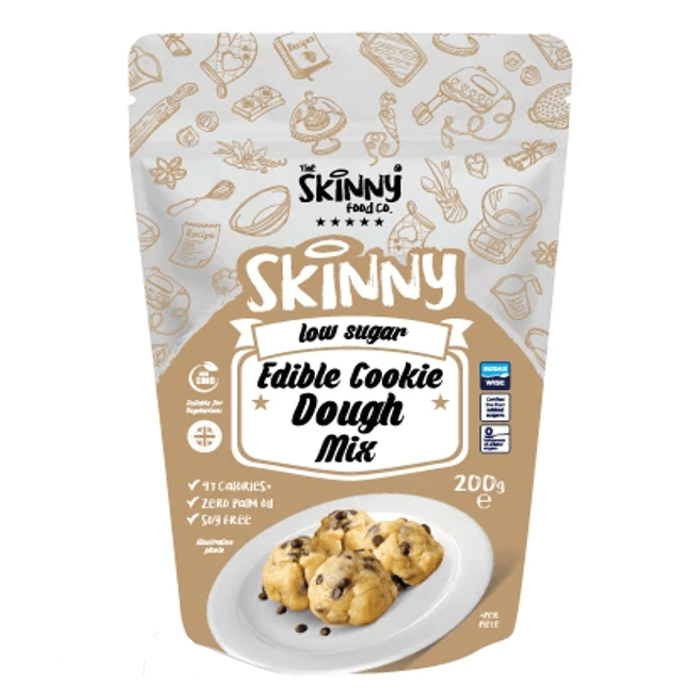 Low Sugar Edible Cookie Dough Mix 200g Protein Desserts and Cooking Mixes
Offer
Pick 2 FREE items at checkout for every £100 spent to a max of 6 items in total
Offer
Pick 4 FREE items when you spend £200+
Offer
Pick 6 FREE items when you spend £300+
Low Sugar Edible Cookie Dough Mix 200g
Product Guide
Each serving contains only 96 kcal
100% natural flavours and colours
No need to wait for your cookies to bake now
3.5g of protein with 0.1g sugar
Made with whey protein concentrate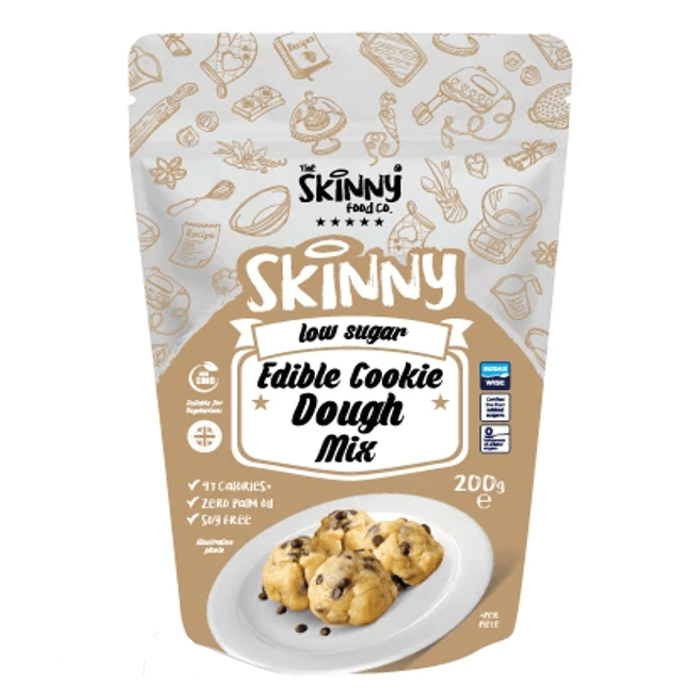 Who doesn't like cookies. They are delicious, moreish and help to tickle your taste buds when you need something sweet. But they are also laden in sugar, and for some of us who are adhering to diets, this obviously isn't a good thing. Skinny Food co have now made their famous Chocolate Chip cookie mix, into an edible dough instead. So no more waiting around for them to cook! Have your cookies totally guilt free!
Anytime you need a snack or something before your workout to give you a boost of energy! With less than 100kcal per serving they aren't going to break the calorie bank!
Anyone who is a fan of chocolate chip cookies, and don't want to wait for cookies to bake! Grab these out of the bag and consume whenever you want!